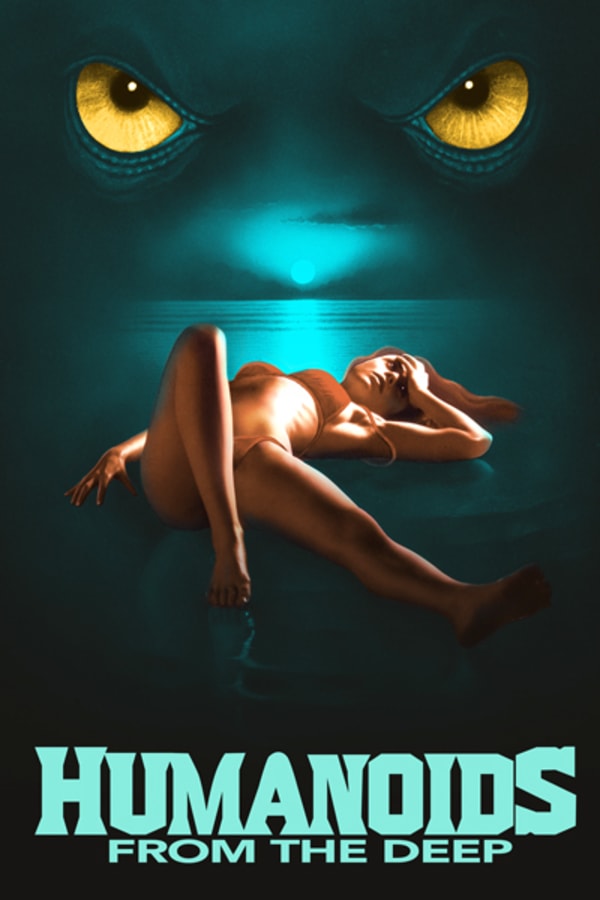 Humanoids from the Deep
Directed by Barbara Peeters, Jimmy T. Murakami
In this gory low-budget shocker from the Roger Corman stable, genetically treated salmon escape the plant and are eaten by coelacanths, who mutate into humanoid monsters with giant craniums and sharp claws. The creatures begin attacking teen couples, killing the boys and mating with the girls (in some pretty graphic monster-rape scenes), creating total pandemonium at the annual salmon festival.
Half man, half fish terrorize a small fishing village in this Roger Corman shocker.
Cast: Doug McClure, Ann Turkel, Vic Morrow, Cindy Weintraub
Member Reviews
Mmm-mmm. There won't be any acting or special effects awards for this movie. But, it a fun Saturday night flick with lots of nudity. Also, I like that, for once, the native american character was the hero.
Really good movie I seen it in the drive in long time ago Doug McClure and Vic Morrow good actors it had a 60s type look to monster costume is funny you will like it.
Monsters out for a night on the town lookin' for some poontang...ha ha ha !!