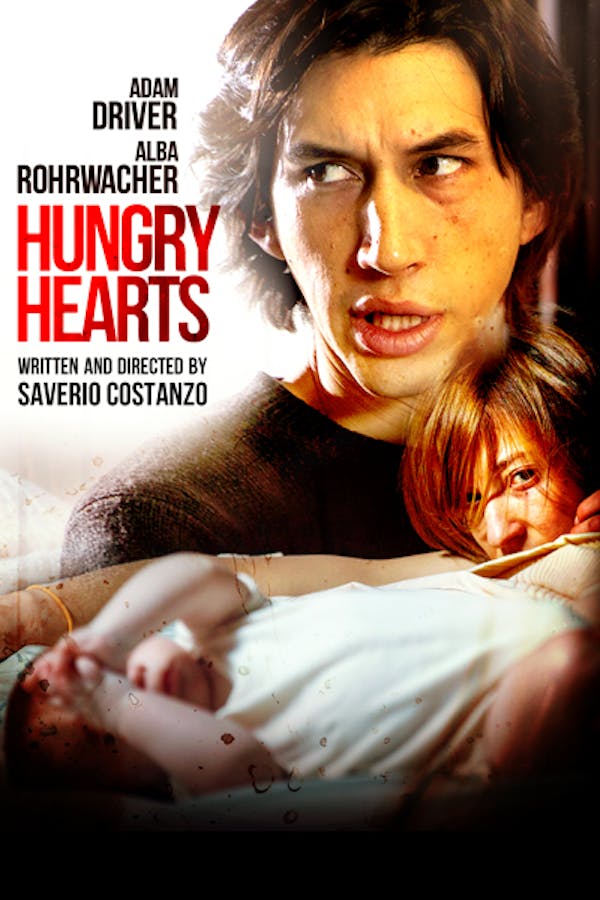 Hungry Hearts
Directed by Saverio Costanzo
After a chance encounter in a Manhattan restaurant Mina and Jude fall into each other's lives and decide to make a go of it together. Cut off from her Italian family and determined to make a fresh start, Mina welcomes the idea of motherhood, but her naiveté and the overwhelming influence of others soon cast a shadow across her moment of joy. Tirelessly supported by Jude, their journey together as young, inexperienced parents is one filled with emotional turmoil and intense psychological drama.
The relationship of a couple who meet by chance in New York City is put to the test when they encounter a life-or-death circumstance.
Cast: Adam Driver, Alba Rohrwacher, Roberta Maxwell
Member Reviews
Excellent. Perhaps not based on avtrue story but not too far from some recent news storiesvthat ended much worse.
good to watch if your thinking of having a baby
NOT A HORROR but a sad Sundance Film outlining an eating disorder and an abusive relationship with a hint of post natal. Nothing is too extreme. The ending is unexpected - but the whole film is a bit blah so it's not too surprising anyway. 4 stars on any other platform - just didn't seem SHUDDER appropriate. I almost fell asleep
Really enjoyed this. Great storyline with a sinister feel throughout. Suspenseful and sad. Not a horror, but definitely didn't disappoint.
Very well done movie! completely recommend. Suspenseful and grabbing at your heart.