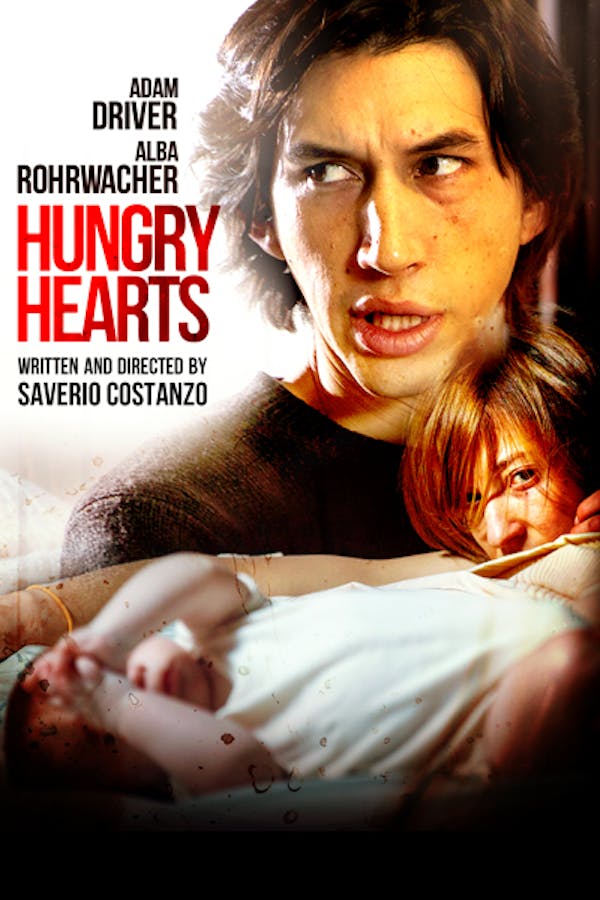 Hungry Hearts
Directed by Saverio Costanzo
After a chance encounter in a Manhattan restaurant Mina and Jude fall into each other's lives and decide to make a go of it together. Cut off from her Italian family and determined to make a fresh start, Mina welcomes the idea of motherhood, but her naiveté and the overwhelming influence of others soon cast a shadow across her moment of joy. Tirelessly supported by Jude, their journey together as young, inexperienced parents is one filled with emotional turmoil and intense psychological drama.
The relationship of a couple who meet by chance in New York City is put to the test when they encounter a life-or-death circumstance.
Cast: Adam Driver, Alba Rohrwacher, Roberta Maxwell
Member Reviews
it was slow but its not a horror movie at all
I enjoyed it but I wouldn't call it a horror movie
not a horror movie by any means. AD's singing was the best part of the movie.
BOO!!Why is this classed as horror?Its not even mystery,suspense or anything close.It was a BORING drama.Adam Driver is a great actor but he couldnt save this.
Excellent. Perhaps not based on avtrue story but not too far from some recent news storiesvthat ended much worse.