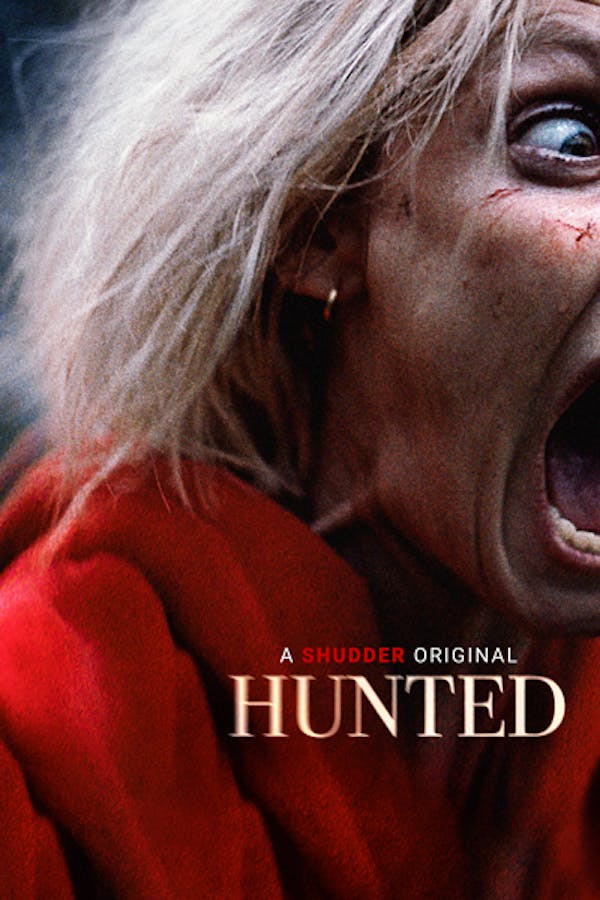 Hunted
Directed by Vincent Paronnaud
What started as a flirtatious encounter at a bar turns into a life-or-death struggle as Eve (Lucie Debay) becomes the unknowing target of a misogynistic plot against her. Forced to flee as two men pursue her through the forest, she's pushed to her extremes while fighting to survive in the wilderness—but survival isn't enough for Eve. She will have revenge. A SHUDDER ORIGINAL.
In a radical take on Red Riding Hood, a woman is plunged into a life-or-death struggle when two killers pursue her through the wilderness.
Cast: Lucie Debay, Arieh Worthalter, Ciaran O'Brien
Member Reviews
A really good film. Filled with tension and raw emotions from the main actress in particular. However, a bit confusing with some of the character dianamics.
SAME OLD REVENGE MOVIE IN THE WOODS. BEST BIT WAS THE FIGHT. FUNNY HOW SHE BECOMES THE POSSESD ONE. VERRY AVERAGE
Simplistic and sadistic. Instead of a horror film that could have been every girl in a club's nightmare we get a bad script with bad direction and very few scares or pathos. Pretty French girl tho.
A twisted fairytale and survival thriller. 'The Big Bad Wolf' was well played by a charismatic actor who is equally despicable. I enjoyed watching our protagonist go through transformation, and loved her war paint. Mysogony is one of the themes, but this isn't a political film as suggested. Rather it's chock full of symbolism that may be too heady for those seeking a quick thrill. Also it's French, which means some folks will give it a low rating... just for exisiting in their English world.
Not a bad watch, definitely a couple of things at the end that make you ask "Why?". Last few minutes went full Looney Tunes.