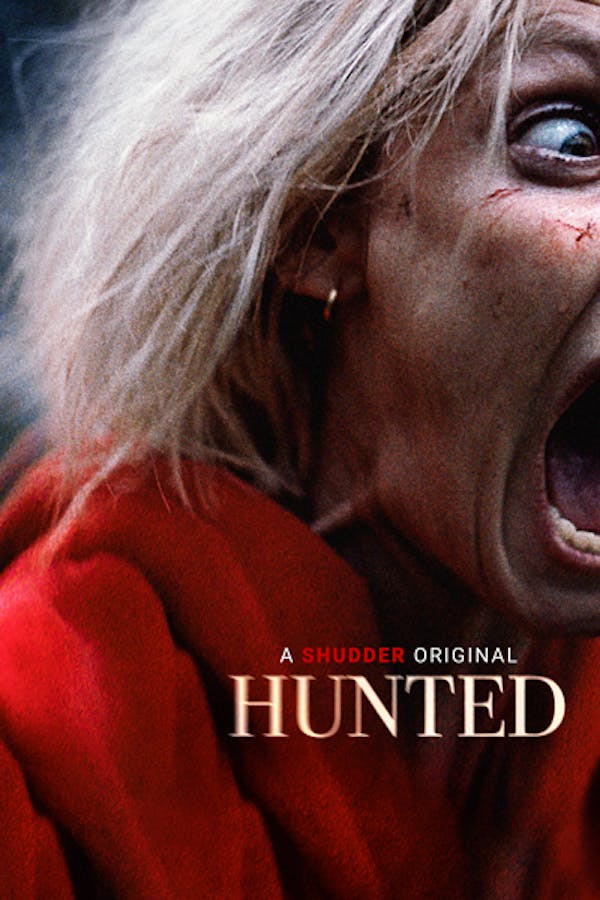 Hunted
Directed by Vincent Paronnaud
What started as a flirtatious encounter at a bar turns into a life-or-death struggle as Eve (Lucie Debay) becomes the unknowing target of a misogynistic plot against her. Forced to flee as two men pursue her through the forest, she's pushed to her extremes while fighting to survive in the wilderness—but survival isn't enough for Eve. She will have revenge. A SHUDDER ORIGINAL.
In a radical take on Red Riding Hood, a woman is plunged into a life-or-death struggle when two killers pursue her through the wilderness.
Cast: Lucie Debay, Arieh Worthalter, Ciaran O'Brien
Member Reviews
This is basically a man hating film. Women, the divine creation and man the lowly uncles that want to tear them down. Weird premise…weird movie.
I actually liked it contray to all the comments I read first, you'll miss some great movies by reading them sometimes. I liked how it did a complete circle and how it ended..Not a watch more then once movie but ive seen far worse
I enjoyed the second half of this movie very much.
i wanted to like the movie but overall it was just boring it was the same format ovwer and over again sadly unoriginal.
Damn it's violent but so so good.