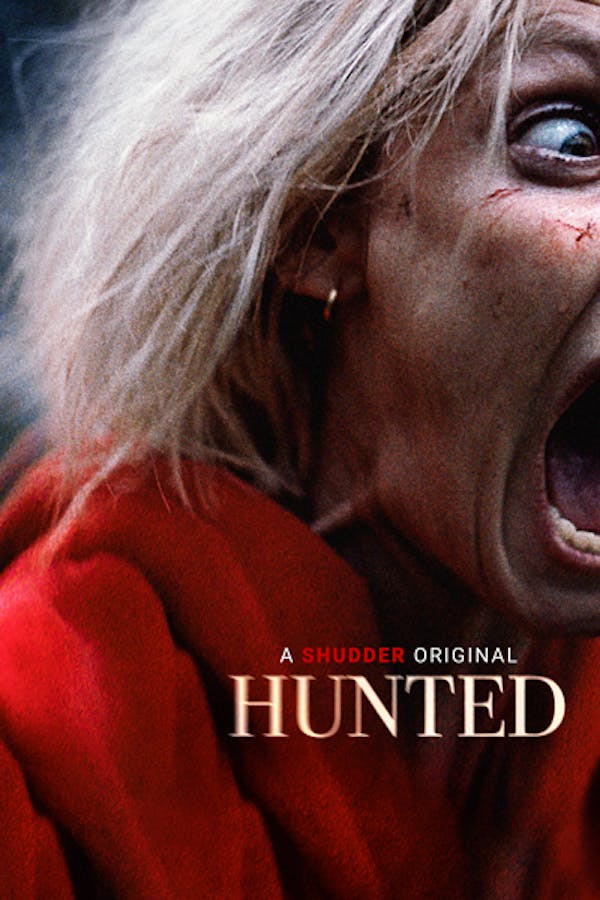 Hunted
Directed by Vincent Paronnaud
What started as a flirtatious encounter at a bar turns into a life-or-death struggle as Eve (Lucie Debay) becomes the unknowing target of a misogynistic plot against her. Forced to flee as two men pursue her through the forest, she's pushed to her extremes while fighting to survive in the wilderness—but survival isn't enough for Eve. She will have revenge. A SHUDDER ORIGINAL.
In a radical take on Red Riding Hood, a woman is plunged into a life-or-death struggle when two killers pursue her through the wilderness.
Cast: Lucie Debay, Arieh Worthalter, Ciaran O'Brien
Member Reviews
Giving it 5 with the strong concept and beautiful stylized opening! Plus to all the men on here rate bombing it because its a "feminist wet dream" need to grow up
Looks like some 3rd wave Feminist's wet dream. Men are evil, and the forest will protect the innocent... blahh blahh Garbage. I'll pass. 1 skull cuz I have too lol
Good, but the end could be better.
She gets abducted ok solid movie plot and about half way through this movie it just devolves into a dragon ball z span of episodes for a single fight scene. This movie had potential it wanted to be a she turned the tables and it just became that she went crazy and it ends
thought this was a good f-d up version of Last House On The Left, just han solo...was some left open parts but all in all? fun to see something actually disturbing.