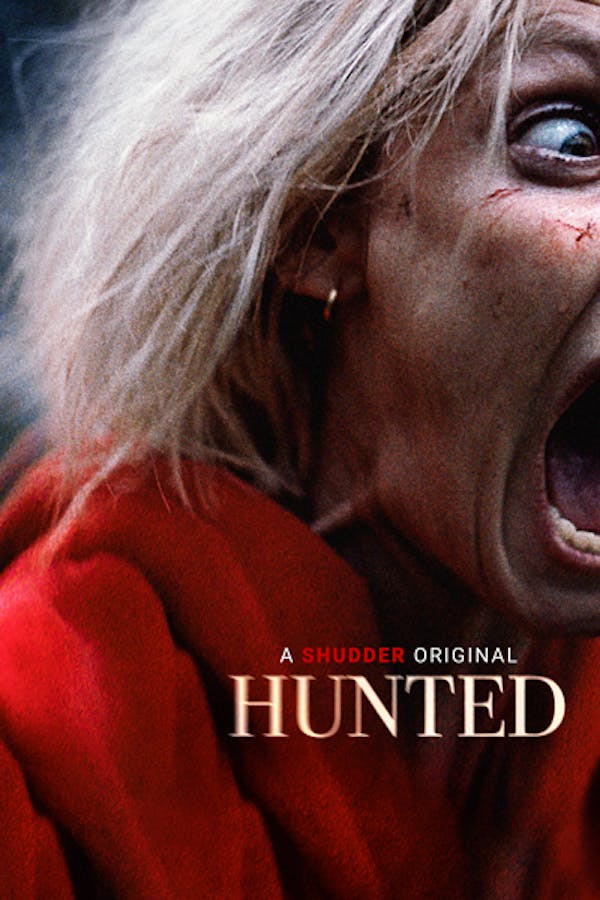 Hunted
Directed by Vincent Paronnaud
What started as a flirtatious encounter at a bar turns into a life-or-death struggle as Eve (Lucie Debay) becomes the unknowing target of a misogynistic plot against her. Forced to flee as two men pursue her through the forest, she's pushed to her extremes while fighting to survive in the wilderness—but survival isn't enough for Eve. She will have revenge. A SHUDDER ORIGINAL.
In a radical take on Red Riding Hood, a woman is plunged into a life-or-death struggle when two killers pursue her through the wilderness.
Cast: Lucie Debay, Arieh Worthalter, Ciaran O'Brien
Member Reviews
Be patient, it's a good one :)
Excellent film. Much better than anticipated. The story structure is circular, the scenes are gorgeous, and the tension remains high throughout. While the film can feel like it drags on a bit here or there, and although the antagonists can be a little grating at times, it is a great revenge film that happily does not involve the protagonist being raped. The minimal magic/mysticism elements are excellent because they are not overplayed, and the ending felt very satisfying considering how much the film makes you hate the antagonists.
Absolutely dog shite...possibly the worst film I've ever witnessed. Started bad & got worse as it went on...chose *1 but tried giving *0
I tried so hard to take this movie seriously, but the whole time I was watching it just reminds me of a bad kill bill movie. The part when she get hit with a paintball to the head I couldn't help, but laugh my a$$ off at that part the roles begin to shift and she starts to hunt him down. If you are looking for a laugh this is the movie to watch.
really enjoyed this. don't normally have the best luck w playing roulette w Shudder "Originals". but i hit this time. the characters are really cool and the actors come across as though they were born to play the role. and it's a fun viewing experience. much much better than what i was expecting.