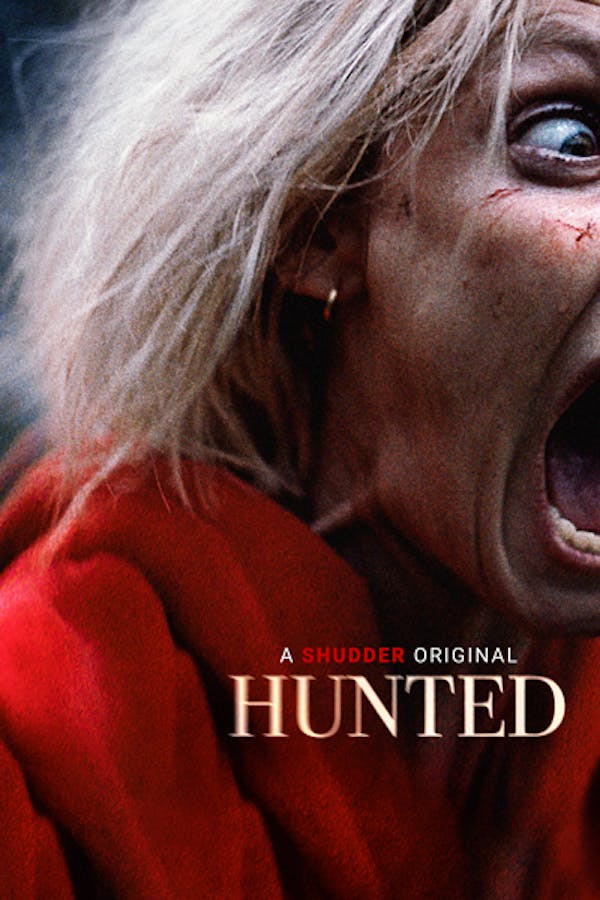 Hunted
Directed by Vincent Paronnaud
What started as a flirtatious encounter at a bar turns into a life-or-death struggle as Eve (Lucie Debay) becomes the unknowing target of a misogynistic plot against her. Forced to flee as two men pursue her through the forest, she's pushed to her extremes while fighting to survive in the wilderness—but survival isn't enough for Eve. She will have revenge. A SHUDDER ORIGINAL.
In a radical take on Red Riding Hood, a woman is plunged into a life-or-death struggle when two killers pursue her through the wilderness.
Cast: Lucie Debay, Arieh Worthalter, Ciaran O'Brien
Member Reviews
Little Red Braveheart got hands....Love the poster 👌
pretty friggin good! Love me a badass female revenge protagonist! I also really liked the human/nature/animal connections and visuals. Good mix of gore injuries, torture, and survival without being too over the top.
I was hooked from like 11 minutes in. It seemed to lag a little halfway thru, but overall an excellent movie i highly recommend.
Bloody good...from the setting of the movie til the end..(which seemed to skew off slightly). Amasing acting...GORGEOUS cinematography...a bloody good show!!