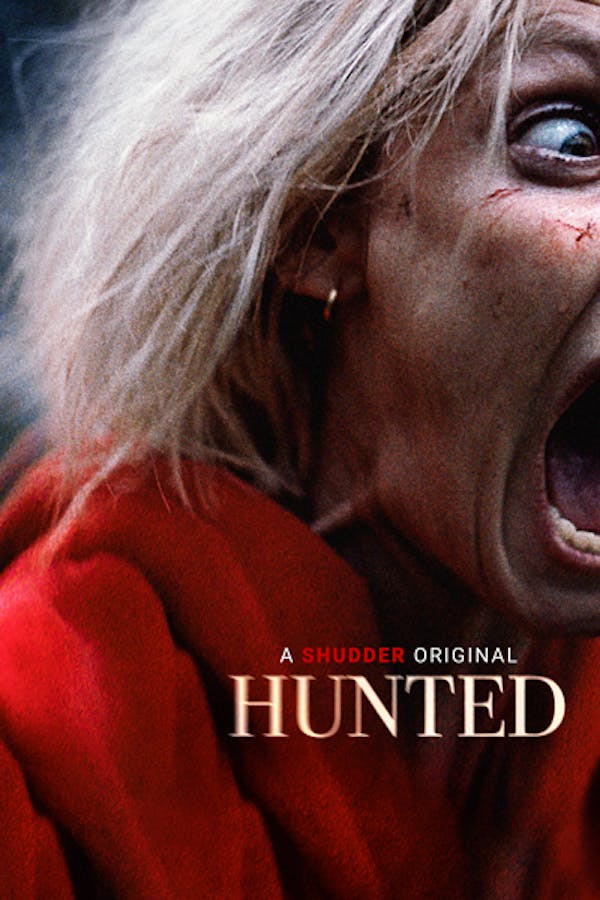 Hunted
Directed by Vincent Paronnaud
What started as a flirtatious encounter at a bar turns into a life-or-death struggle as Eve (Lucie Debay) becomes the unknowing target of a misogynistic plot against her. Forced to flee as two men pursue her through the forest, she's pushed to her extremes while fighting to survive in the wilderness—but survival isn't enough for Eve. She will have revenge. A SHUDDER ORIGINAL.
In a radical take on Red Riding Hood, a woman is plunged into a life-or-death struggle when two killers pursue her through the wilderness.
Cast: Lucie Debay, Arieh Worthalter, Ciaran O'Brien
Member Reviews
3 skulls mainly because of the lead killer who was convincingly disturbed. The last 15 minutes is very disappointing though. A couple of memorable scenes lifted it in the middle part.
You can tell this was written by a man. What woman when being chased through the wilderness walks like a stroppy teen paying no attention to her surroundings? Why climb a sheer cliff? Why stay near the river your pursuers saw you enter and not only that but walk back toward them and not pay attention??? Dreadful.
Enjoyable, bloody chase movie with some weird twists and turns. Didn't always make sense, but it still kept my attention to the very end.
my god this movie made me uncomfortable
Pretty good movie. It's worth a watch. The ending was comical though and didn't fit the tone of the rest of the movie.