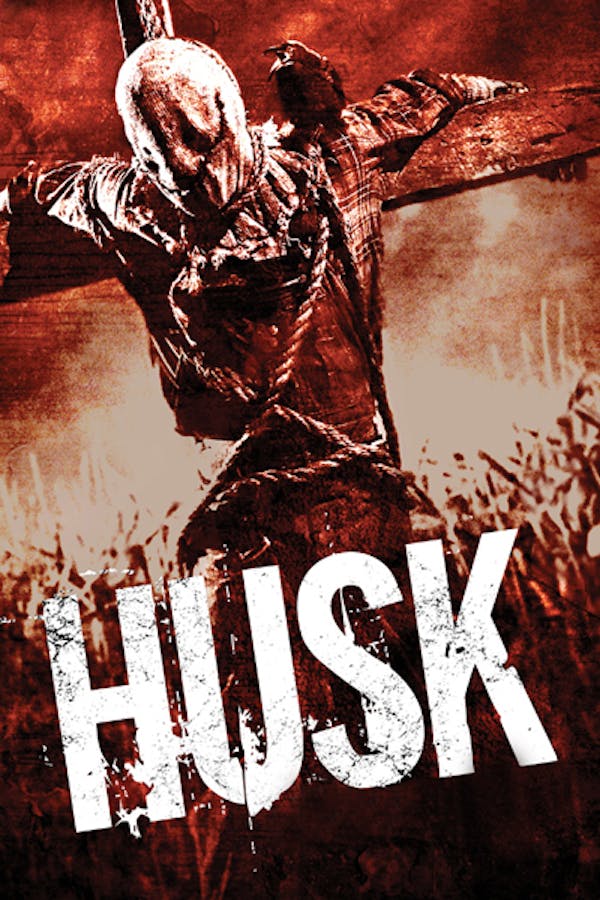 Husk
Directed by Brett Simmons
After their car crashes on the highway, a group of friends wind up stranded near a rural cornfield and realize one of their gang has gone missing. Searching for him, the group heads through the field to an old farmhouse, where they discover unimaginable horror in the form of evil scarecrows who won't let them leave. Director Brett Simmons (ANIMAL) spent 8 years turning his hit Sundance short into a fearsome feature and his perseverance paid off. HUSK is one of the scariest scarecrow films ever made, and a must-watch for fans of JEEPERS CREEPERS and SCARECROWS. Contains strong language, violence and gore.
A group of friends wind up stranded near a rural cornfield haunted by evil scarecrows.
Cast: Wes Chatham, C.J. Thomason, Devon Graye, Tammin Sursok
Member Reviews
Just put this on while I was bored shitless, I was expecting a half-assed b-movie with next to no scares and I mostly got that, shitty score, boring plot that dragged on and mostly off-screen kills that are uninspiring. But to my surprise, when the movie opened up, I was in awe with some of the cinematography. And I kinda liked a couple of the characters so, you get that HUSK.
Only thing I enjoyed was the scarecrow design. Even the so called "storyline" of the scarecrow's 'how and why'is dry as old barley in a long forgotten barn. Im glad I only watched it as background noise while I painted.
Not the best, but if you've nothing to do
Cornfields and scarecrows.. you know everyone is gonna die and I'm here to watch it all!
the movie is worth the watch