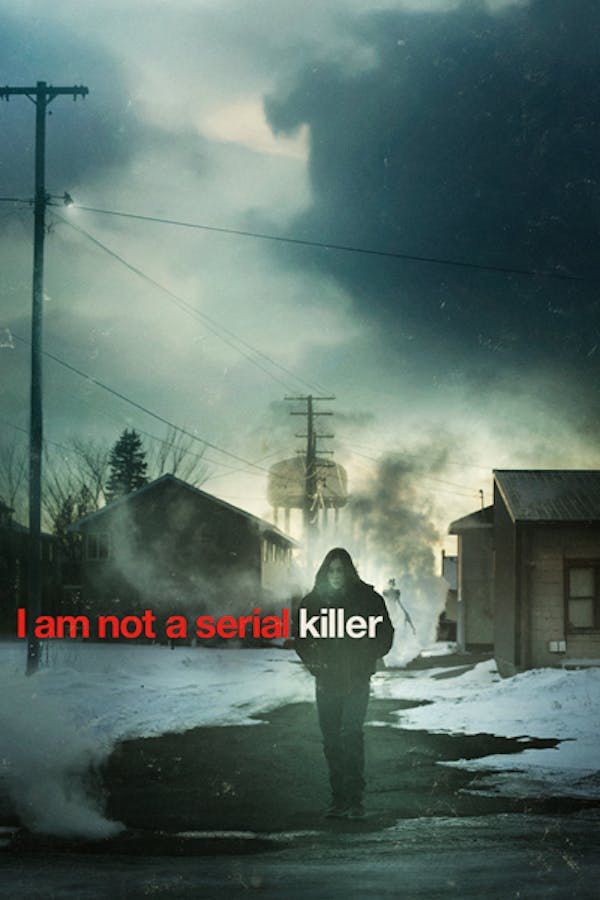 I Am Not A Serial KIller
Directed by Billy O'Brien
Sixteen year old John Wayne Cleaver, who is obsessed with serial killers, helps his mum and aunt at the family mortuary. When somebody starts murdering people in John's small Midwest town, he has to investigate and risk letting his own dark side out in order to stop the killer. But without his rules to keep him in check he might be more dangerous than the monster he is stalking. As the icy winter tightens its grip on the community a deadly supernatural game of cat and mouse ensues...
John Wayne Cleaver is dangerous and he knows it. He is 16 and helps his mum and aunt at the family mortuary.
Cast: Max Records, John Wayne Cleaver, Christopher Lloyd, Laura Fraser, Karl Geary
Member Reviews
Really intriguing film, very much worth the watch
Excellent and kinda sad but not scary at all :)
This film is a faithful and extremely well adapted version of the book. Some of the nuances have been glossed over as is necessary time-wise but all the most important parts are there and very well done. Beautiful, artistic cinematography and the actors are suitably matched. Well worth a watch, highly recommend!
Enjoyed this one, no jump scares just a sense of eeriness throughout.
Really enjoyed this start to finish. I felt like the supernatural element was unnecessary? It was well-forshadowed but I thought that was just a metaphor. The guy being an alien-or-whatever didn't really have an effect on the story. But very well directed, loved the characters for both the writing and the acting.