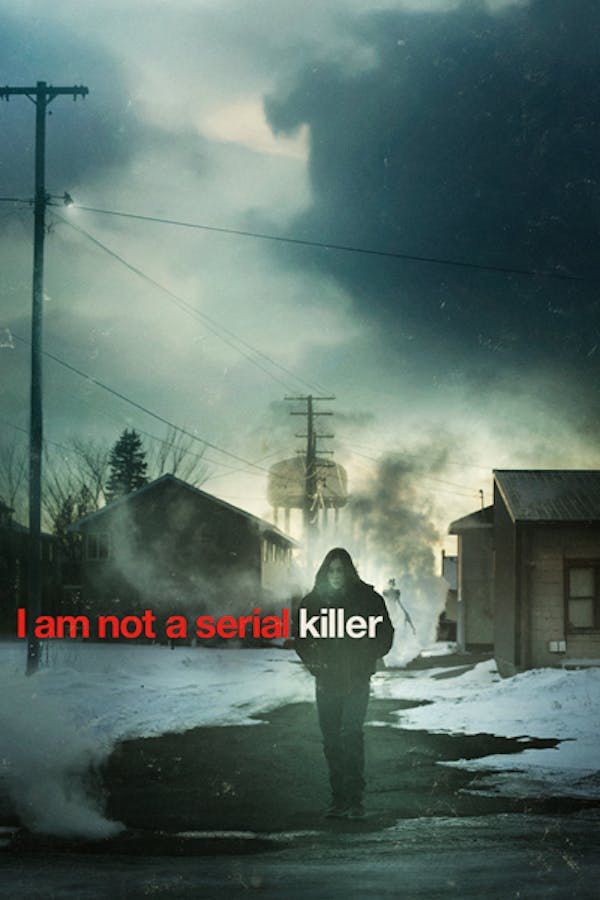 I Am Not A Serial KIller
Directed by Billy O'Brien
Sixteen year old John Wayne Cleaver, who is obsessed with serial killers, helps his mum and aunt at the family mortuary. When somebody starts murdering people in John's small Midwest town, he has to investigate and risk letting his own dark side out in order to stop the killer. But without his rules to keep him in check he might be more dangerous than the monster he is stalking. As the icy winter tightens its grip on the community a deadly supernatural game of cat and mouse ensues...
John Wayne Cleaver is dangerous and he knows it. He is 16 and helps his mum and aunt at the family mortuary.
Cast: Max Records, John Wayne Cleaver, Christopher Lloyd, Laura Fraser, Karl Geary
Member Reviews
Being unfamiliar with the source material, I was very pleasantly surprised by the genre twist and loved the reliance on suspense and refreshing lack of exposition. Very cool film and brilliantly acted.
Not scary, but not a bad watch.
DON'T READ TOO MUCH BELOW BECAUSE SOME ASSHOLE @Angelique36 SPOILS IT... BUT OTHERWISE, REALLY NICE INTERESTING FLICK TO CHECK OUT.
Well that changed from what I thought it would be into a completely different film I think that although enjoyable there was something missing I can't put my finger on it. The acting was great the landscapes and beauty of the location was wonderful and some points very a cereal yet it brought you back down to earth knowing that life can be taken at any point because of the selfishness of others. Yeah the ending was a little strange and the effects were pretty awful, yet Christopher Lloyd was brilliant as always and I loved John and the fact the way we could guess many people were to blame before we found out who it was. I enjoyed it yet I would probably not watch it again, although I can actually imagine this becoming a cult favourite by the way it was filmed and the feeling/emotion/emo-ness, plus the soundtrack.
Great watch, highly recommend it. Ending left a little to be desired, but maybe that's just because it wasn't the kind of direction I was hoping for. Either way, this is an awesome, intriguing movie. 4 skulls!