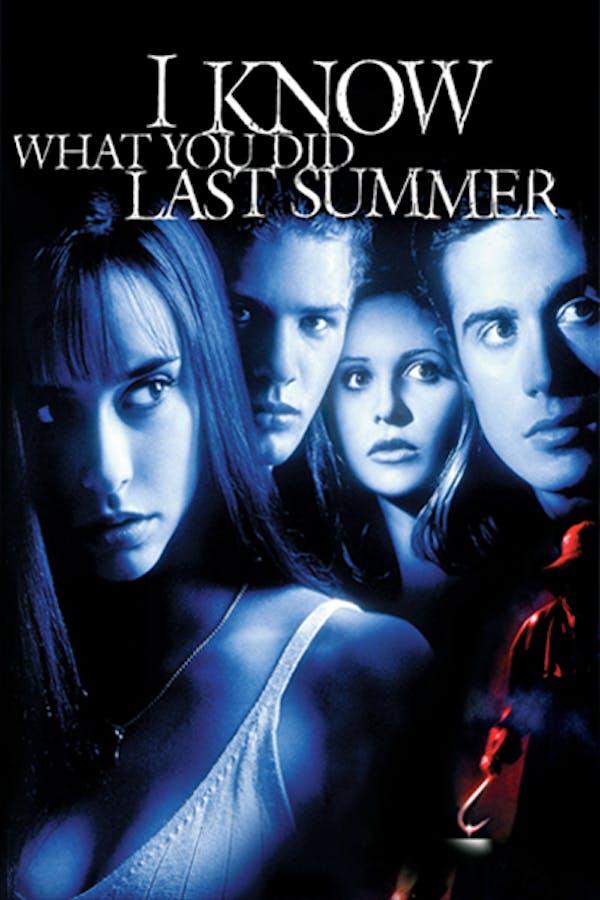 I Know What You Did Last Summer
Directed by Jim Gillespie
In this late 90s slasher gem, starring Jennifer Love Hewitt and Sarah Michelle Gellar, four friends cause a terrible accident–they've killed a pedestrian. Scared and confused, they come to an uneasy decision to push the body off a pier. The four swear to take the secret to their graves, but that time may come a lot sooner than they think: A clever and vicious tormentor knows their secret and intends to make them pay for it. In 1996, SCREAM kicked off a slasher revival, and its writer Kevin Williamson quickly followed its success with this earnest, suspenseful favorite.
Four teenagers share a terrible secret that comes back to haunt them.
Cast: Jennifer Love Hewitt, Sarah Michelle Gellar, Ryan Phillipe, Freddie Prinze Jr, Bridgette Wilson
Member Reviews
Is it me, or was Jennifer's chest getting bigger as the movie progressed?
"WHAT ARE YOU WAITING FOR!?!?!!?!" 🤡🤡🤡
Just another generic slasher
I'm a Dude and I love this movie!
I just watched Fred and Daphne kill a man. I wonder if they'll tell Velma, Shaggy, and Scooby.