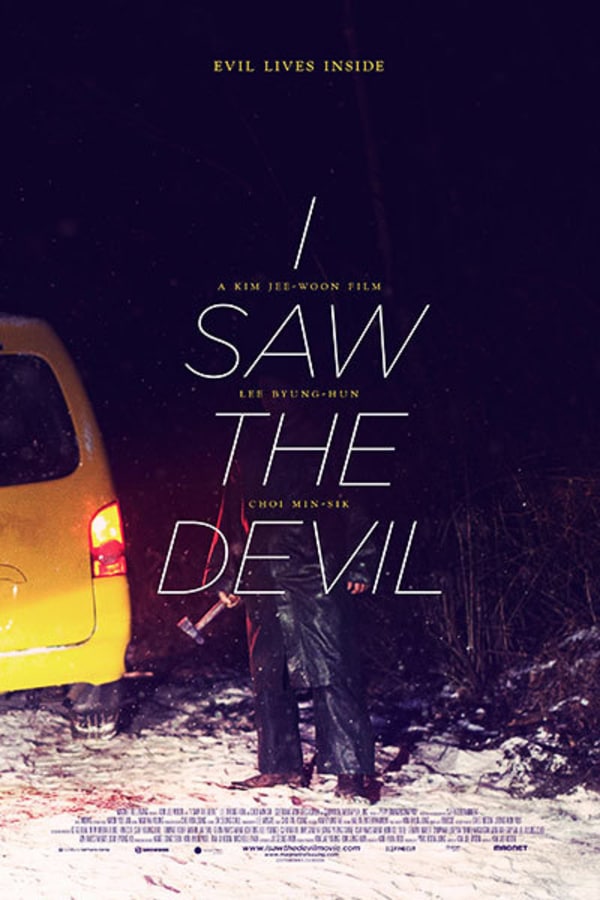 I Saw The Devil
Directed by Kim Jee Woon
An elite special agent vows revenge when his pregnant wife becomes the latest victim of a disturbed and brutal serial killer. But in the process the lines between hunter and hunted and good and evil fall away, and he becomes a monster himself in his twisted pursuit of revenge. (In Korean with English Subtitles)
A special agent sets out to get revenge on the serial killer who killed his wife.
Cast: Lee Byung-hun, Choi Min-sik, Kim In-seo
Member Reviews
Just a fantastic film on all levels. One of my favorites for sure.
its was excellent and it get more stars this isa. movie worthseeing
This movie is beautifully filmed, incredibly acted, and the story doesn't go the way you expect. After the first time watching this it stuck with me for a few days. Choi Min-sik is disturbing as all hell as the deranged serial killer.
incredibly enjoyable, but the end didn't do it for me. but it's worth your time.
Definitely kept my ass on the edge of the seat. It was great. Disturbing and action packed.