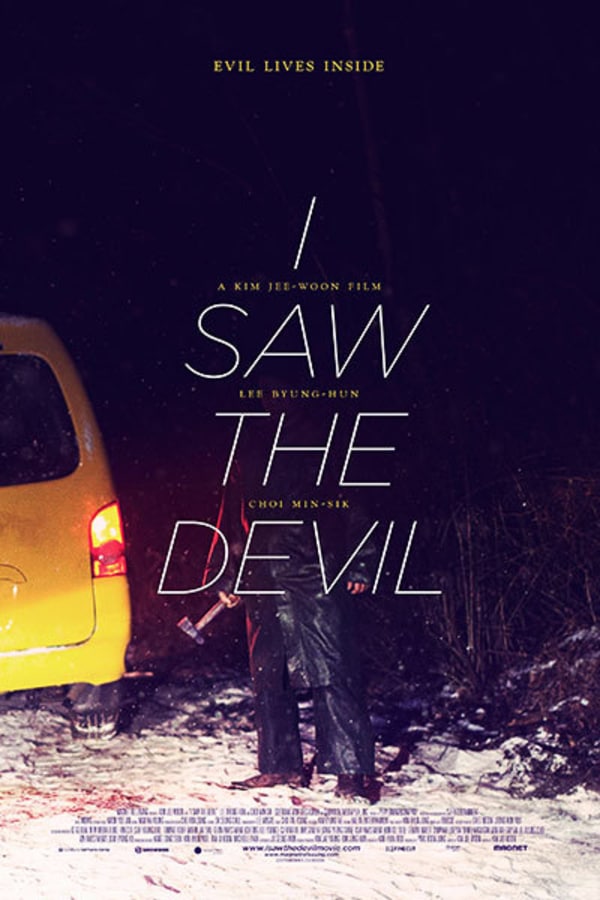 I Saw The Devil
Directed by Kim Jee Woon
An elite special agent vows revenge when his pregnant wife becomes the latest victim of a disturbed and brutal serial killer. But in the process the lines between hunter and hunted and good and evil fall away, and he becomes a monster himself in his twisted pursuit of revenge. (In Korean with English Subtitles)
A special agent sets out to get revenge on the serial killer who killed his wife.
Cast: Lee Byung-hun, Choi Min-sik, Kim In-seo
Member Reviews
Just an almost perfect horror film. Usually, I kinda roll my eyes at gore--it's boring, if you want to know the truth--but here it is used to excruciating effect. Acting is fantastic, the action is nonstop and you never have any idea what will come next. It even has the angst-y-Nietzsche-esque message about the price you pay for when you seek revenge. Highly, Highly recommended.
One of my favorite movie all time! If u haven't seen it don't wait watch now!!!!!!!!