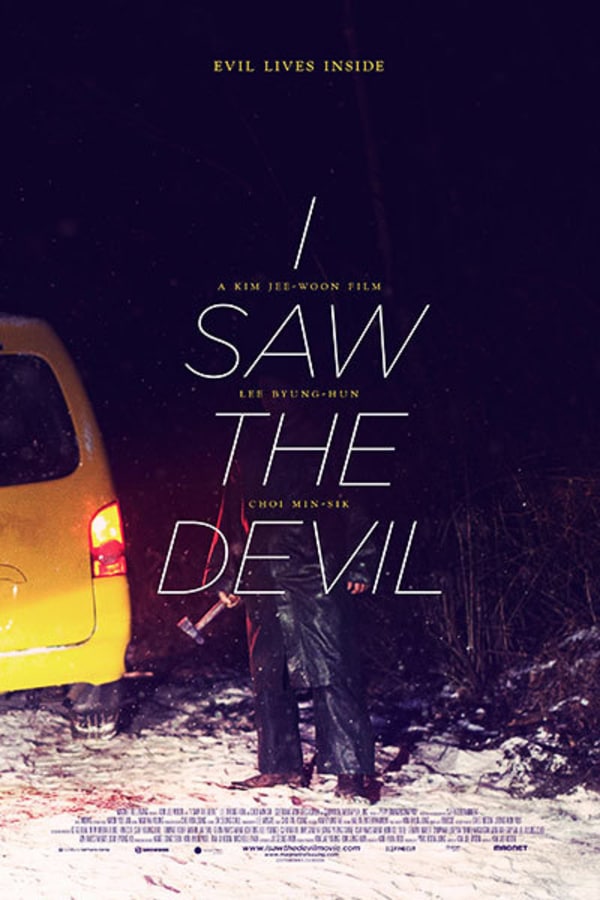 I Saw The Devil
Directed by Kim Jee Woon
An elite special agent vows revenge when his pregnant wife becomes the latest victim of a disturbed and brutal serial killer. But in the process the lines between hunter and hunted and good and evil fall away, and he becomes a monster himself in his twisted pursuit of revenge. (In Korean with English Subtitles)
A special agent sets out to get revenge on the serial killer who killed his wife.
Cast: Lee Byung-hun, Choi Min-sik, Kim In-seo
Member Reviews
ONE OF THE BEST MOVIES IVE SAW HANDS DOWN!! VERY CONVINCING & GREAT ACTORS! IF YOU LIKE ACTION AND THRILLS & GORE THIS IS YOUR MOVIE! ENJOY 👌
So many good reviews on here for this movie, so I gave it a go. The acting isn't great, the plot is beyond drawn out - would have been better as a compacted 30 minute movie. So disappointing!
Hands down, one of the best movies I've ever seen! A must for any horror aficionado.
Really really like this film. Towards the end it gets a bit corny for me, but the cold nature of the killer is great throughout.