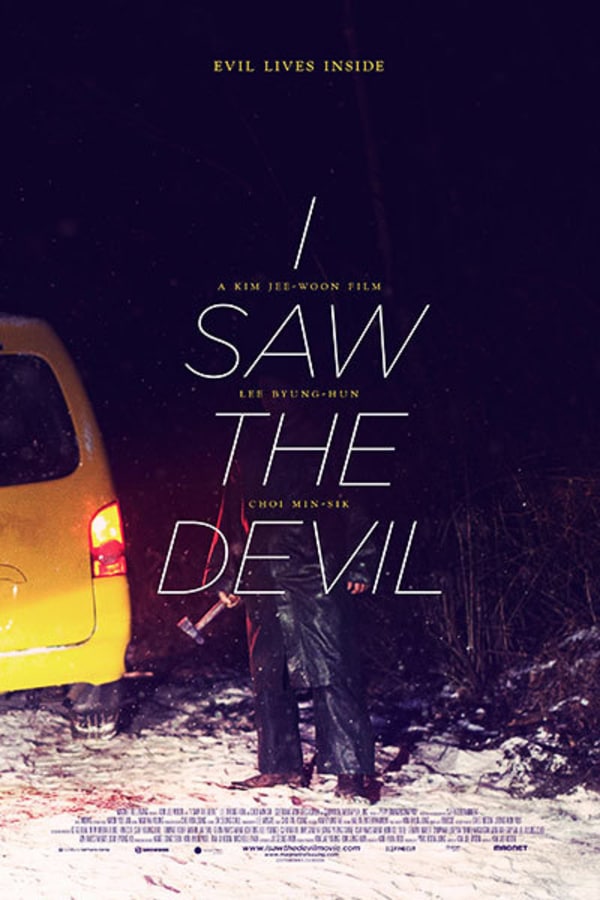 I Saw The Devil
Directed by Kim Jee Woon
An elite special agent vows revenge when his pregnant wife becomes the latest victim of a disturbed and brutal serial killer. But in the process the lines between hunter and hunted and good and evil fall away, and he becomes a monster himself in his twisted pursuit of revenge. (In Korean with English Subtitles)
A special agent sets out to get revenge on the serial killer who killed his wife.
Cast: Lee Byung-hun, Choi Min-sik, Kim In-seo
Member Reviews
Loved it. Great film. Let's just hope that Hollywood doesn't remake a watered down version of it.
Amazing and phuked up.....Great psychological thriller!!!! This is why i enjoy foreign on the fucked up side its hard to beat this one. A+ J&C
a must see. not a dull moment.
This movie ranks as one of my all time favorites of any and all genres. Impeccable story line, acting and authentic emotions...from you, the viewer, not the actors. Everyone I've shared this movie with has been moved, especially by the underlying moral of the story. Kim Jee Woon is a master, and this movie is worth every single minute watched (2+ hours!)