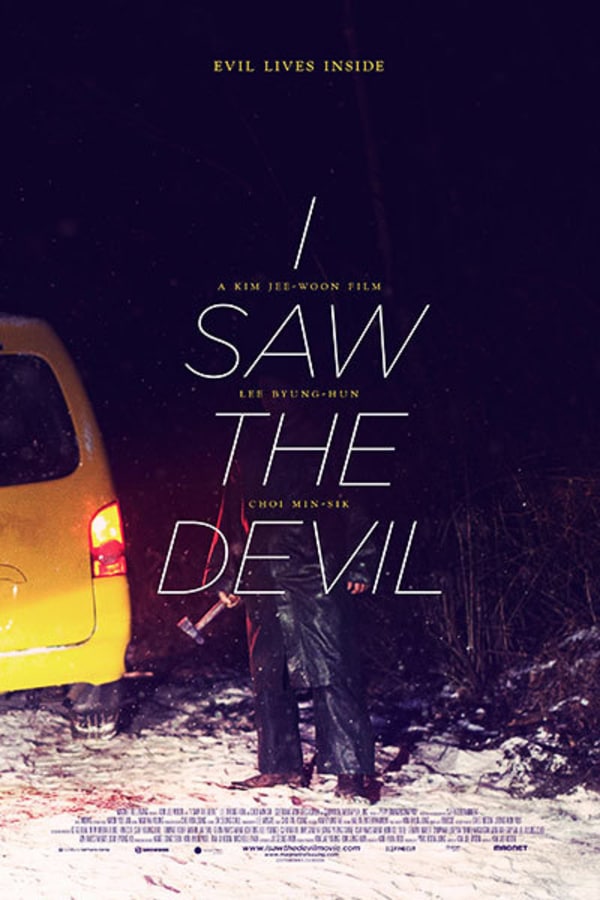 I Saw The Devil
Directed by Kim Jee Woon
An elite special agent vows revenge when his pregnant wife becomes the latest victim of a disturbed and brutal serial killer. But in the process the lines between hunter and hunted and good and evil fall away, and he becomes a monster himself in his twisted pursuit of revenge. (In Korean with English Subtitles)
A special agent sets out to get revenge on the serial killer who killed his wife.
Cast: Lee Byung-hun, Choi Min-sik, Kim In-seo
Member Reviews
Serial killer. Gore. Action. Revenge. Enough said.
Brutal, this movies doesn't let up from it's torture porn.
Thank God it was not an English movie. Would not have done it justice. All I can say is OMG. 😲🐶👍🏾
Excellent film about the cost of revenge. While you totally sympathize with the hero and want to see this psycho pay very very painfully, you do start to wonder how much more damage the revenge will do and what can you really expect to get out of it.