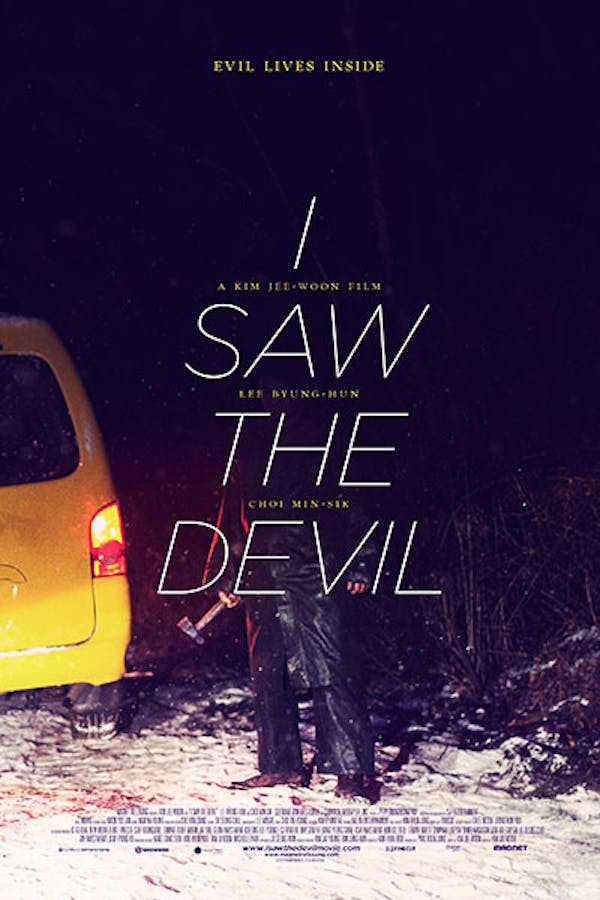 I Saw The Devil
Directed by Kim Jee Woon
An elite special agent vows revenge when his pregnant wife becomes the latest victim of a disturbed and brutal serial killer. But in the process the lines between hunter and hunted and good and evil fall away, and he becomes a monster himself in his twisted pursuit of revenge. (In Korean with English Subtitles)
A special agent sets out to get revenge on the serial killer who killed his wife.
Cast: Lee Byung-hun, Choi Min-sik, Kim In-seo
Member Reviews
brutal. hard to watch in the good way
very gory but very realistic ...one has to wonder who became the monster,but then the story wouldn't be as twisted !
We'll done! Loved the ending.
That is one helluva damn good movie & good awesome story line. Just bout puked when the chubby guy was eating dead flesh!! 🤢🤮🤢 Either way…..👍👍thumbs up. A MUST SEE, plz? One of the best Chinese films I've ever seen, to be honest.