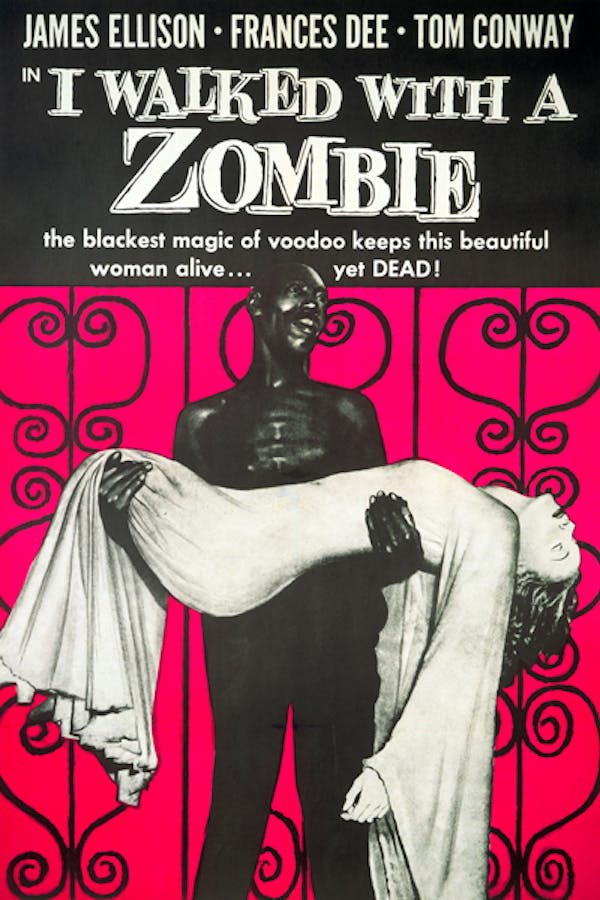 I Walked With A Zombie
Directed by Jacques Tourneur
Who said the dead don't walk? Connell travels to the Caribbean to care for the comatose wife of plantation owner Paul Holland. But as Connell starts to fall in love with Holland, she gradually realizes that her patient is not comatose: She neither lives nor dies, existing as something not quite human and not quiet demon.
Betsy Connell believed she had seen strange behavior from her patients, but nothing in her training and experience has prepared her for the voodoo, horror and walking undead of a Caribbean island.
Cast: Frances Dee, Tom Conway, James Ellison
Member Reviews
I came into this expecting very little and was pleasantly surprised. The script is complex with crisp dialogue and a rich story. The acting is natural and the characters feel real. The atmosphere is really something else; the use of diagetic sound coupled with the stunning cinematography invoke a persistent eeriness. Definitely the best horror film I've seen from this decade and the best one I've seen for quite a while, If I'm honest.
Better than I was expecting - good atmosphere, and a genuinely good "twist" ending. But the acting, especially the character of Paul, was not great (stereotypical quasi-intellectual 40s cheesy). Still worth a watch, since it's only 1 hour 9 minutes.
Another Val Lawton classic and an interesting time capsule piece