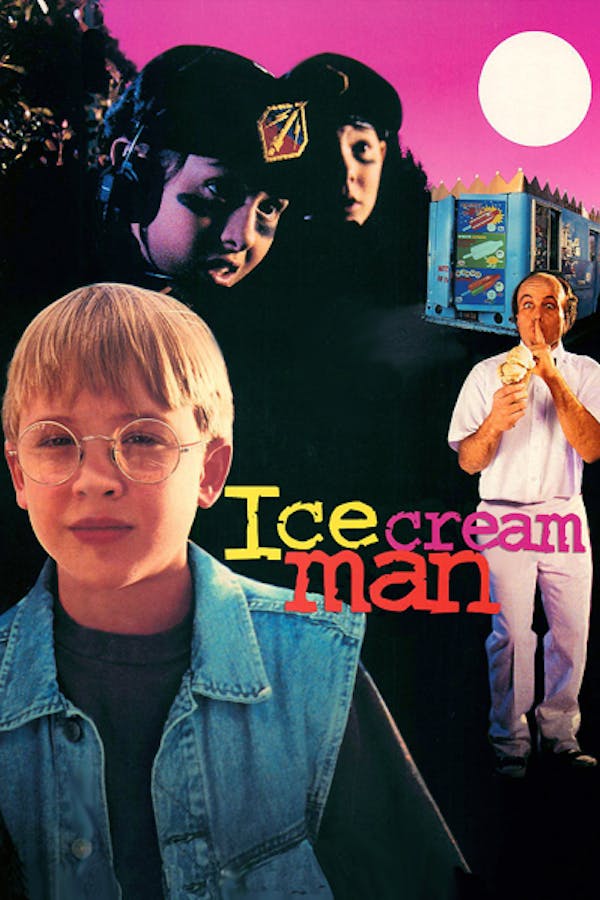 Ice Cream Man
Directed by Norman Apstein
Gregory, the local ice cream man, just wants people to be nice to him and to sell the neighborhood children his ice cream treats. Unfortunately, the adults disrespect him, and the kids fear him, so, as any recently released mental patient would do, Gregory begins brutally murdering anyone who prevents him from having a happy, happy, happy day... One of the quintessential cult horror films of the mid 90s, Norman Apstein's ICE CREAM MAN is a gleefully absurd, gory, and hilarious direct to video slasher, punctuated by an off the wall starring performance from the one and only Clint Howard and featuring Olivia Hussey (BLACK CHRISTMAS), David Naughton (AN AMERICAN WEREWOLF IN LONDON), and Jan-Michael Vincent (AIRWOLF).
Children alert the police to a disturbed vendor who blends human parts into his frozen confections.
Cast: Clint Howard, Olivia Hussey, David Naughton, Jan-Michael Vincent
Member Reviews
It'll do. Clint Howard as the creepy IceCream Man is genuis
Meh. Have you eaten meat-flavored ice cream? It probably wouldn't taste very good. The mental asylum escapee plot twist has been overdone since Halloween. It's an average movie.
Ironically, there is a horror comic book called Ice Cream Man...
It was a great movie I love how clint Howard played the ice cream man he made it more unsettling
Really good. Like Herschell Gordon Lewis doing a "stranger danger" PSA. Absolutely bonkers.