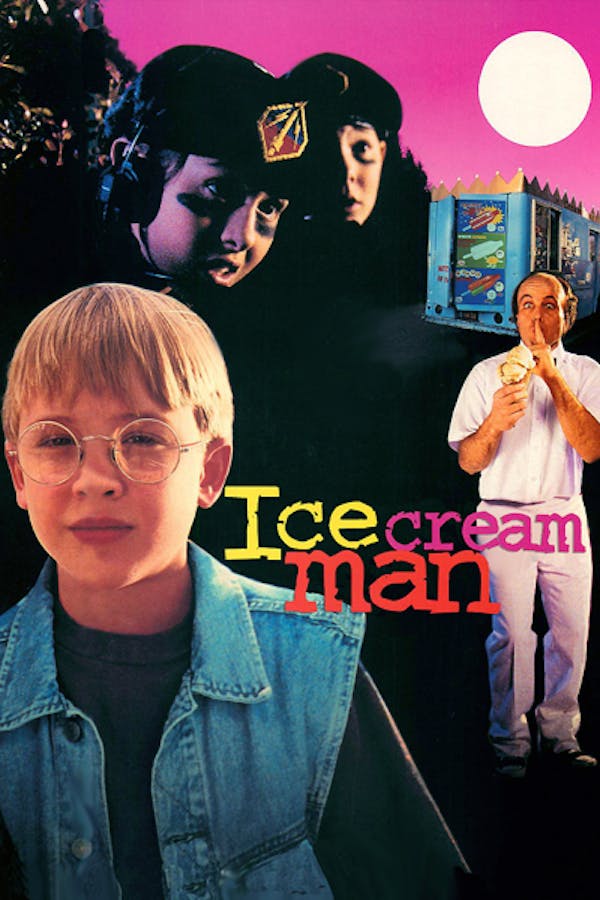 Ice Cream Man
Directed by Norman Apstein
Gregory, the local ice cream man, just wants people to be nice to him and to sell the neighborhood children his ice cream treats. Unfortunately, the adults disrespect him, and the kids fear him, so, as any recently released mental patient would do, Gregory begins brutally murdering anyone who prevents him from having a happy, happy, happy day... One of the quintessential cult horror films of the mid 90s, Norman Apstein's ICE CREAM MAN is a gleefully absurd, gory, and hilarious direct to video slasher, punctuated by an off the wall starring performance from the one and only Clint Howard and featuring Olivia Hussey (BLACK CHRISTMAS), David Naughton (AN AMERICAN WEREWOLF IN LONDON), and Jan-Michael Vincent (AIRWOLF).
Children alert the police to a disturbed vendor who blends human parts into his frozen confections.
Cast: Clint Howard, Olivia Hussey, David Naughton, Jan-Michael Vincent
Member Reviews
It was entertaining up to a point. Felt long after a while but was only and hour and thirty. Loved the cheesy storyline and characters.
my kids died while watching this
Movie use to scare me as a child, but rewatching it again, it's a bit too cheesy and corny for my liking... Understandable, it is a B-movie made in the 90s but the quirky jokes and terrible child acting bore me... I also didn't realize their are many stars in this movie lol... Nostalgia is the only reason why it gets 2/5 for me...
It's Ok, not good. Clint Howard always delivers 👍🏻 but overall, mostly sucked ,,,,,,