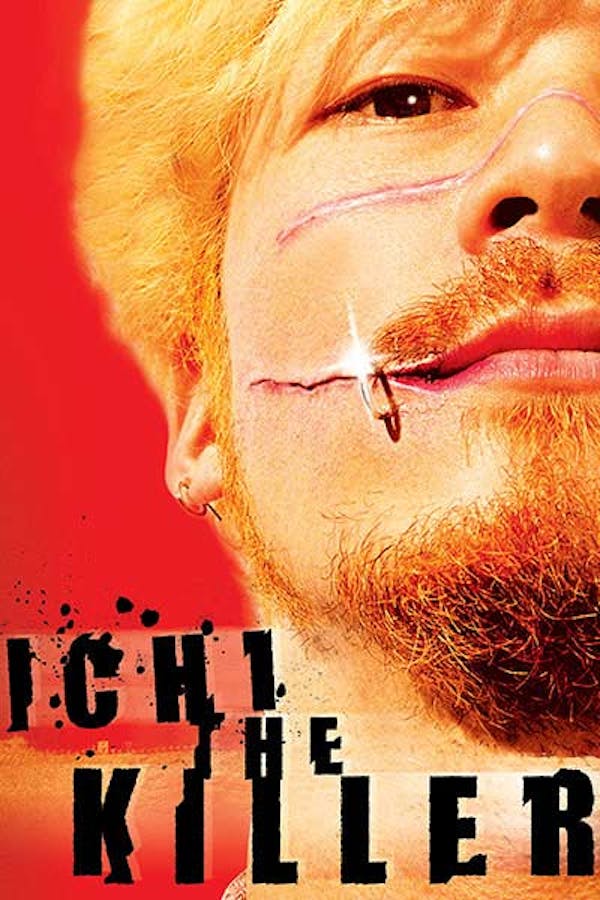 Ichi the Killer
Directed by Takashi Miike
A masochistic yakuza and a vicious hero face off in Takashi Miike's gory cult hit. Ichi is a repressed man who becomes aroused only when inflicting violence - which he does at a level few others can match. Kakihara is the masochistic enforcer who dreams of experiencing the pain Ichi can inflict. As the two circle each other in a deadly dance, everyone who crosses their path meets a horrific end. A title sequence which emerges from ejaculate sets the tone for this highly controversial film, which features some of the most repulsive gore ever put on film. (In Japanese with English subtitles.)
A masochistic yakuza and a vicious hero face off in Takashi Miike's gory cult hit.
Cast: Asano Tadanobu, Ohmori Nao, Shin'ya Tsukamoto
Member Reviews
It's alright. Lots of gore, lots of shock, lots of Kakihara's incredible fashion sense. Not much else. I had much higher expectations considering everything I've heard about it over the years.
Repulsive. Perverse. Gorgeous. A violent journey through a nauseating dimension that threatens to infect the viewer, body and soul. CGI doesn't hold up, but the practicals are incredible, especially the blood. Watch alongside Tetsuo: The Iron Man (1989) to get a double-punch of surreal J-horror extremity. Worth the watch to see a singular work from a legendary filmmaker.
I want one of Kakihara's suits
Always will be one of my more favorite of the many messed up Japanese movies out there.