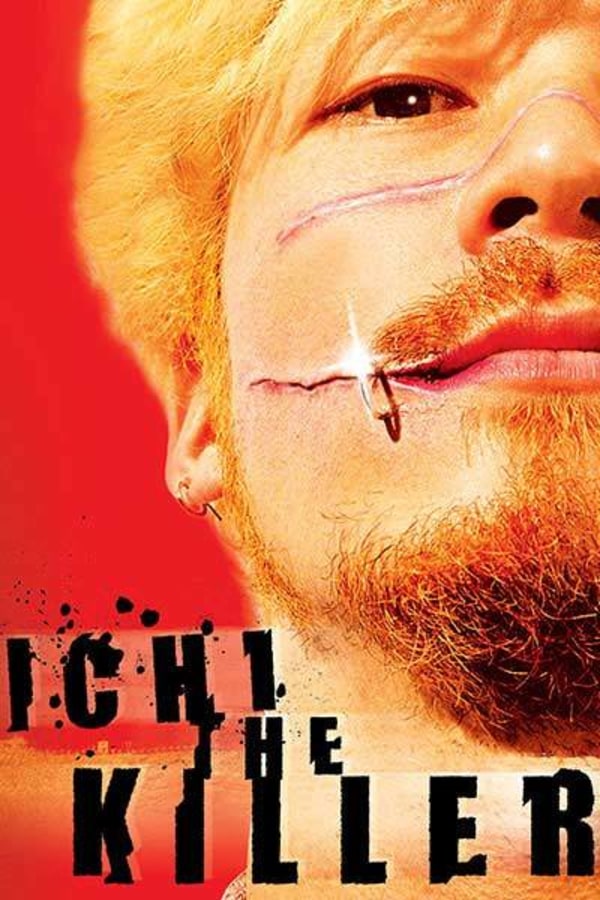 Ichi the Killer
Directed by Takashi Miike
A masochistic yakuza and a vicious hero face off in Takashi Miike's gory cult hit. Ichi is a repressed man who becomes aroused only when inflicting violence - which he does at a level few others can match. Kakihara is the masochistic enforcer who dreams of experiencing the pain Ichi can inflict. As the two circle each other in a deadly dance, everyone who crosses their path meets a horrific end. A title sequence which emerges from ejaculate sets the tone for this highly controversial film, which features some of the most repulsive gore ever put on film. (In Japanese with English subtitles.)
A masochistic yakuza and a vicious hero face off in Takashi Miike's gory cult hit.
Cast: Asano Tadanobu, Shin'ya Tsukamoto, Ohmori Nao
Member Reviews
This movie is hot garbage but I guess if you're into this kind of thing then go for it.
I agree that this more is not for everyone, but the 1 skull reviews on this movie you should ignore... as fucked up as it is if you are a fan of the manga series you would understand the method to the madness which would help you appreciate the movie so much more. This movies not perfect but the fact that people are saying it sucks because of themes of violence and rape was enough to trigger me to the point of making an account just write this... moral of the story if you are a fan of exploitation I highly recommend this, but if you are a pussy than stay far away from takashi miike
Usually different for me to watch long films like this, but it kept me entertained throughout it. Torture scenes were more creative than I have seen and made me cringe a bit. Taking off one skull, because I expected a more epic fight scene with Kikihara against ichi plus ichi's constant sobbing was irritating.. Overall an amazing film and dsrk as hell.
A cheesy cult classic worthy of more than just 5 skulls.
Great movie...If Gaspar Noe and Miike did a film together, oh man that would be awesome.