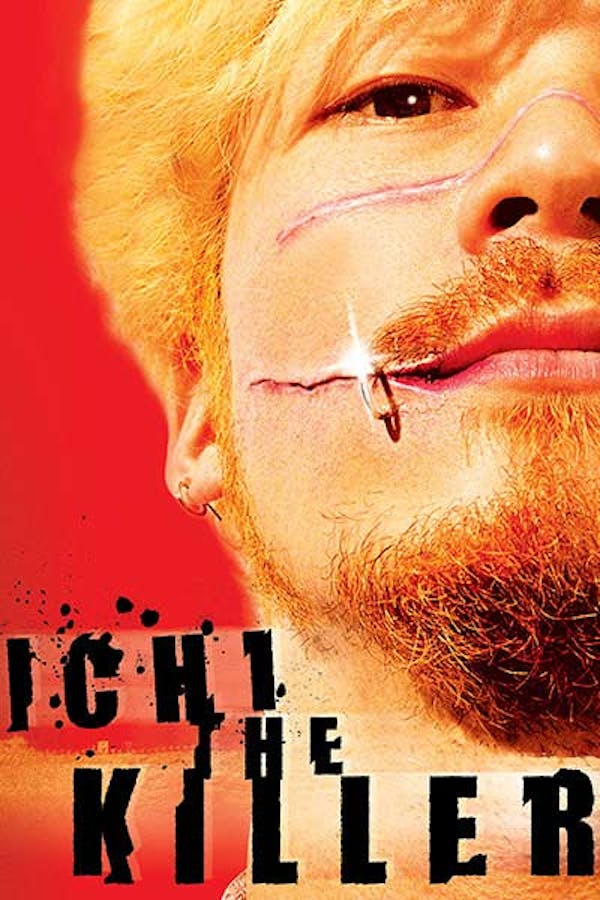 Ichi the Killer
Directed by Takashi Miike
A masochistic yakuza and a vicious hero face off in Takashi Miike's gory cult hit. Ichi is a repressed man who becomes aroused only when inflicting violence - which he does at a level few others can match. Kakihara is the masochistic enforcer who dreams of experiencing the pain Ichi can inflict. As the two circle each other in a deadly dance, everyone who crosses their path meets a horrific end. A title sequence which emerges from ejaculate sets the tone for this highly controversial film, which features some of the most repulsive gore ever put on film. (In Japanese with English subtitles.)
A masochistic yakuza and a vicious hero face off in Takashi Miike's gory cult hit.
Cast: Asano Tadanobu, Ohmori Nao, Shin'ya Tsukamoto
Member Reviews
If you are in the right mindset, this movie can be fun. If you're not in the mood for some crazy visuals and overload of blood and gore than pass. However, in my opinion everyone should watch this at least once.
The title card drops in a puddle of jizz, just so you know what youre getting into
Anyone know where I can cop Kakihara's suit from the final scene?
I enjoyed the movie for its over-the-topness and its visual style. Not to everyone's taste, I'm sure, but it had a Tarantino-esque sort of manic violence to it--albeit a bit crueler than QT. One of those "yes, I've seen it" movies to talk about with horror-hounds. I will admit to reading a plot summary afterwards to make all the character connections (and to give an interpretation of the ending), as some of the plot/motivation was not entirely clear to me...
As wild, bloody, and bizarre as you would expect a Miike film to be. Every single outfit Kakihara wears is a Look. However, it loses points for gratuitous rape and its excessive runtime: this doesn't feel like it was meant to be such a long, slow-paced film and could easily have been 80-90 minutes.