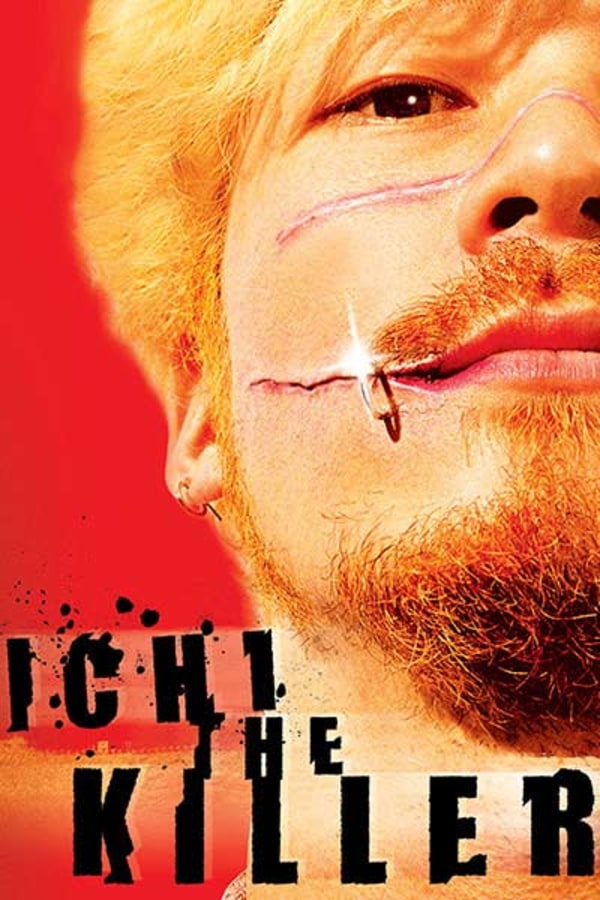 Ichi the Killer
Directed by Takashi Miike
A masochistic yakuza and a vicious hero face off in Takashi Miike's gory cult hit. Ichi is a repressed man who becomes aroused only when inflicting violence - which he does at a level few others can match. Kakihara is the masochistic enforcer who dreams of experiencing the pain Ichi can inflict. As the two circle each other in a deadly dance, everyone who crosses their path meets a horrific end. A title sequence which emerges from ejaculate sets the tone for this highly controversial film, which features some of the most repulsive gore ever put on film. (In Japanese with English subtitles.)
A masochistic yakuza and a vicious hero face off in Takashi Miike's gory cult hit.
Cast: Asano Tadanobu, Ohmori Nao, Shin'ya Tsukamoto
Member Reviews
Such a long running time, so unfocused, so many compelling ideas just caught in this hyperactive sadistic mess. Humor fell so flat for me, got nothing out of it.
This movie is pretty much if Takashi Miike made a Quentin Tarantino movie. The action is insane, the violence is over the top, and the few people that could even slightly be considered heroes are so brutal that it's hard to root for anyone.
This circulated among my friends when I was younger as a hard-hitter, and while it does possess decent gore and (pseudo) shocking scenes (the jizz intro isn't among them. That always felt very Troma to me), it really isn't anything special, at least not by Western Standards. It's also a fairly long film (with plenty of filler), so get comfortable. Worth a watch if you've never seen it. 2/5
The gore wasn't that bad at all, it was kind of cheesy, i seen worse. the movie was ok, just kind of a dumb, slow and pointless. i would not consider it to be a cult classic. i guess it's worth watching once though. Feels like a movie that would be better as a anime.
Great film, a great adaptation of a twisted manga Miike is one hell of a director!