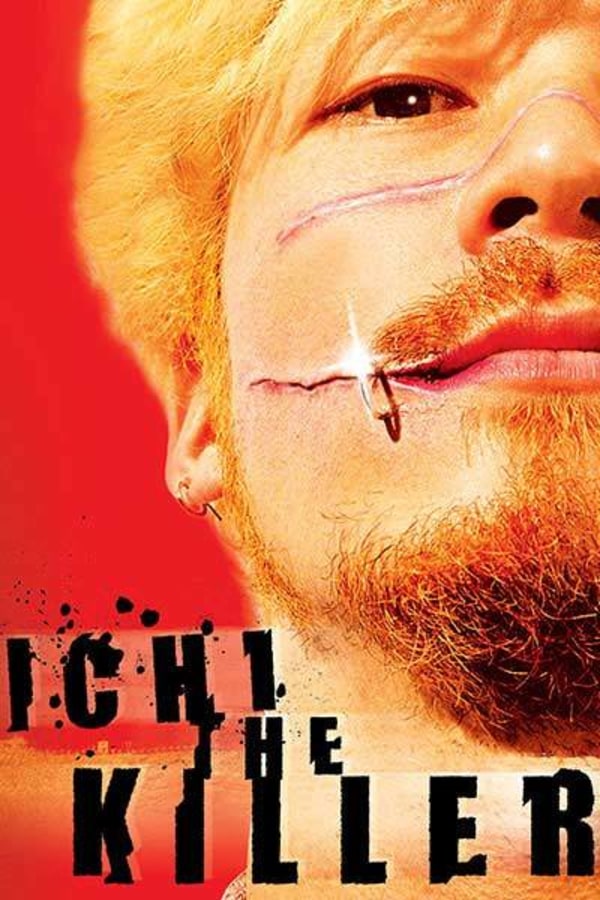 Ichi the Killer
Directed by Takashi Miike
A masochistic yakuza and a vicious hero face off in Takashi Miike's gory cult hit. Ichi is a repressed man who becomes aroused only when inflicting violence - which he does at a level few others can match. Kakihara is the masochistic enforcer who dreams of experiencing the pain Ichi can inflict. As the two circle each other in a deadly dance, everyone who crosses their path meets a horrific end. A title sequence which emerges from ejaculate sets the tone for this highly controversial film, which features some of the most repulsive gore ever put on film. (In Japanese with English subtitles.)
A masochistic yakuza and a vicious hero face off in Takashi Miike's gory cult hit.
Cast: Asano Tadanobu, Shin'ya Tsukamoto, Ohmori Nao
Member Reviews
I'm definitely biased towards this movie, Takashi Miike is one of my favorite directors. I watched this a few times as an edgy teen back in the day. Weird pacing at times and crappy effects, but it's a hell of an over-the-top yakuza flick.
That was.....something! LOL A little hard to follow at times. Subtitles could've been better.
Over the top in an old boy way. There's a lot of great parts and a lot that I could live without seeing.
Incredible movie by a brilliant director.