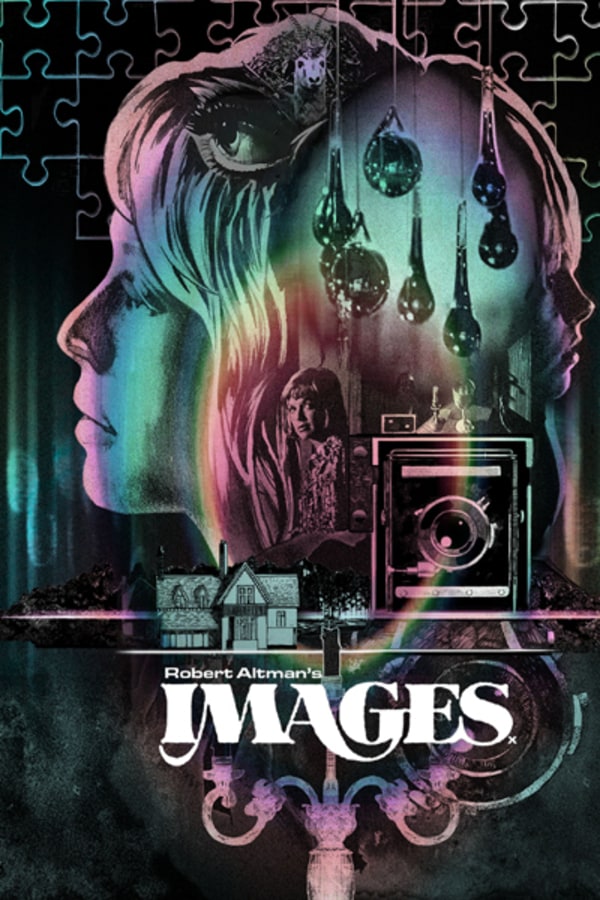 Images
Directed by Robert Altman
When pregnant children's author (Susannah York) holidays in Ireland, her mental state becomes increasingly unstable resulting in paranoia, hallucinations and visions of a doppelgänger. Robert Altman's rural freakout is an
A schizophrenic housewife kills off the terrorizing apparitions that plague her, unsure if these demons are real or part of her imagination.
Cast: Susannah York, René Auberjonois, Marcel Bozzuffi
Member Reviews
Altman always leaves me a little cold and this one does that in spades. While an unsettling portrait of a woman losing her grip on reality, the film suffers from too slow a pace punctuated by moments where reality and hallucination "flip' without any seeming rhyme or reason.
Robert Altman's underrated sole "horror" film is very much a psychological thriller along the lines of Polanski's "Repulsion." Images is the main character's (Susannah York) delusional, schizophrenic descent and breakdown during perfectly innocuous scenes. The broody Irish countryside atmosphere, cinematography (Zsigmond), and score (both Williams and Yamashta) are impeccable. The film is quiet and haunting, weaving a slow paced, fragmented, and disorienting story of the character's wavering sense of reality.
Worth a watch. Pacing was a little weird, and you have to pay attention or you might end up confused, so no phone scrolling! I always enjoy seeing Rene Auberjunois as well.
Images (1972) A woman is haunted by her past and starts to see things that could either be real or not. This is an interesting film. Its a mind trip into the delusional. Sometimes I was not not sure if her actions had consequences in the real world or not and this is where the film is most engaging. The lack of a plot line is a different choice. It showcases her mental instability and brings it to the forefront. The film is unique, but can plod along at times. A one time watch for me. 7 out of 10 stars.