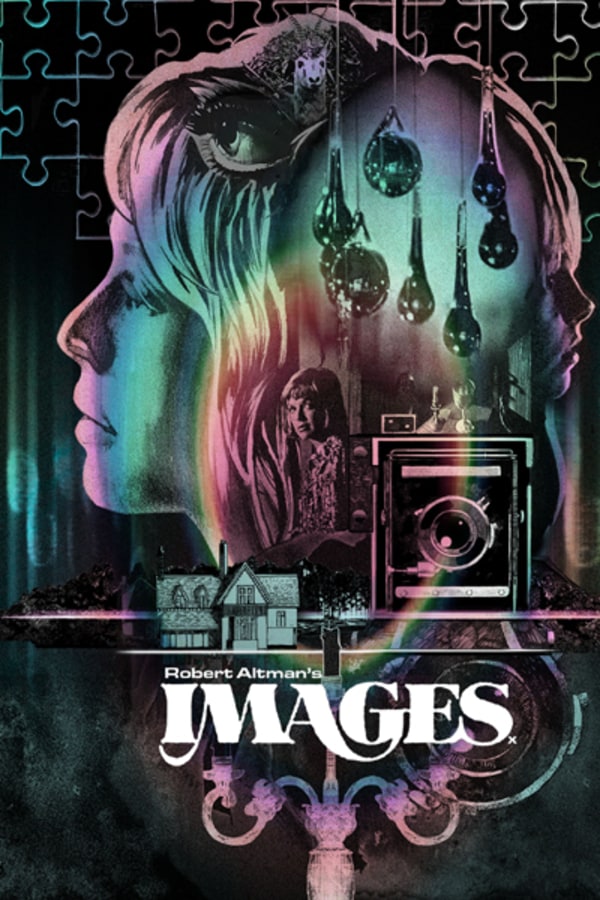 Images
Directed by Robert Altman
When pregnant children's author (Susannah York) holidays in Ireland, her mental state becomes increasingly unstable resulting in paranoia, hallucinations and visions of a doppelgänger. Robert Altman's rural freakout is an
A schizophrenic housewife kills off the terrorizing apparitions that plague her, unsure if these demons are real or part of her imagination.
Cast: Susannah York, Rene Auberjonois, Marcel Bozzuffi
Member Reviews
A bizarre tale of a woman secret past returning to haunt her. Good acting and original storyline.
Definitely not worth a horror title.
This movie is definitely cinematic ally beautiful and interesting. It is rather slow-paced and the background doesn't feel very concrete. It's like watching a dream, which, isn't necessarily bad. The acting is good and the characters feel honest. I feel like the sense of mental illness and what that feels like is captured fairly well. That being said, I do think that more needed to happen. That some of the scenes that I'm sure were meant to be unsettling were mostly just meh. This wasn't scary. This wasn't suspenseful. But it is Something and I think that it is worth watching just to, if anything, to experience the atmosphere.
Images remains Robert Altman's most underrated film and his only foray into horror. As a filmmaker, Altman always explored new cinematic territory, working in different genres while defying conventions and expectations. In the director's vast and varied filmography, Images is most similar to 3 Women, as both masterpieces follow the same dreamlike logic and fractured visions of reality. If Altman continued to make films in this vein, critics would frequently mention him alongside Lynch and Jodorowsky, as one of our greatest surrealistic filmmakers. The film's subject matter hews closely to Roman Polanski's Repulsion, but I vastly prefer Altman's take on female hysteria. Lead actress Susannah York rightly took home an award at the 1972 Cannes Film Festival for her performance as the schizophrenic Cathyrn.