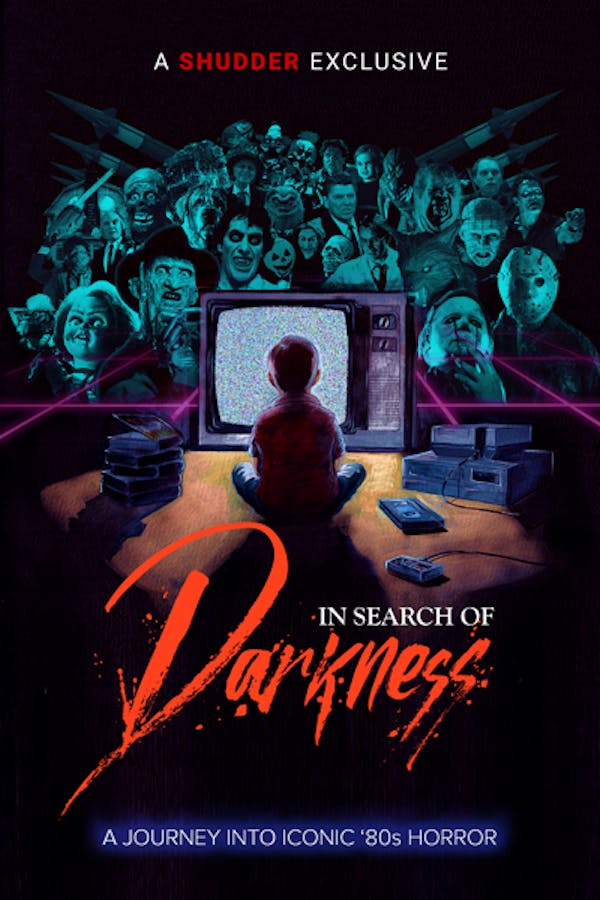 In Search of Darkness: A Journey Into Iconic 80s Horror
Directed by David A. Weiner
In Search of Darkness explores a multitude of '80s horror films in a year-by-year timeline alongside topics including groundbreaking practical effects; the home-video revolution; poster art and project marketing; creative and budgetary challenges; sound design and musical scores; the 3-D resurgence; heroes and villains; sex, nudity and "the final girl" controversy; and the pop- culture context of what fueled the genre and the ways it responded to the times. Filled with countless clips and entertaining moments, In Search of Darkness is a nostalgia trip through a game-changing decade that made a generation of horror fans believe in the impossible. A SHUDDER EXCLUSIVE.
An exploration of '80s horror movies and their impact through the perspective of the actors, directors, producers and SFX craftspeople who made them.
Cast: Tom Atkins, Doug Bradley, John Bloom, Barbara Crampton
Member Reviews
This was absolutely spectacular. What an excellent documentary. I watched in one sitting, couldnt look away for a second.
As others have said, it's really long but it's perfect as background TV while you work on a project or do other stuff
So very long, but so good
A very fun documentary that highlights a wonderful and imaginative decade of horror.