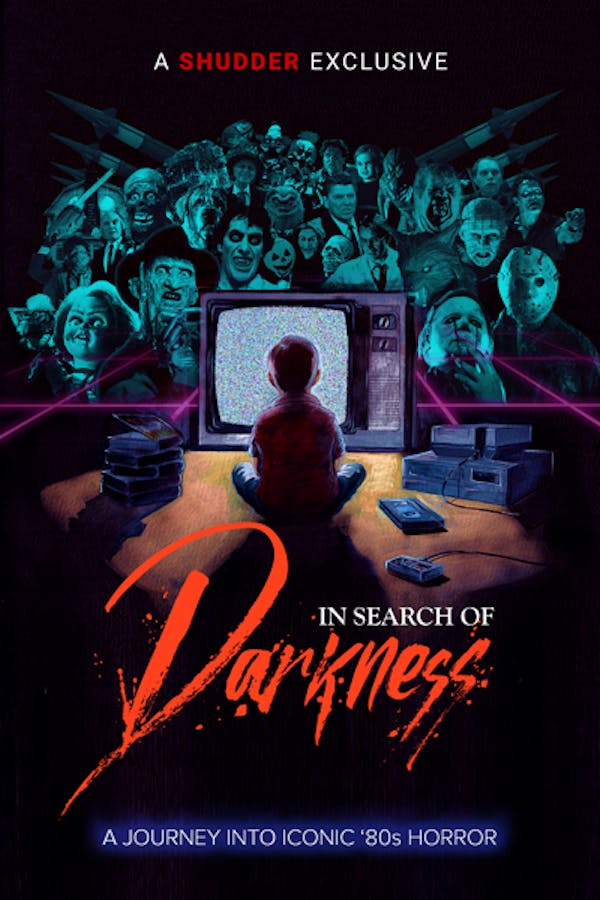 In Search of Darkness: A Journey Into Iconic 80s Horror
Directed by David A. Weiner
In Search of Darkness explores a multitude of '80s horror films in a year-by-year timeline alongside topics including groundbreaking practical effects; the home-video revolution; poster art and project marketing; creative and budgetary challenges; sound design and musical scores; the 3-D resurgence; heroes and villains; sex, nudity and "the final girl" controversy; and the pop- culture context of what fueled the genre and the ways it responded to the times. Filled with countless clips and entertaining moments, In Search of Darkness is a nostalgia trip through a game-changing decade that made a generation of horror fans believe in the impossible. A SHUDDER EXCLUSIVE.
An exploration of '80s horror movies and their impact through the perspective of the actors, directors, producers and SFX craftspeople who made them.
Cast: Tom Atkins, Doug Bradley, John Bloom, Barbara Crampton
Member Reviews
Loved it. A few movies I hadn't heard of on there that look good
it was so nostalgic,loved the documentary
A four hour masterclass on 80s horror worth all of your time. It has the big names from all of your favorite films talking 80s horror and why it's so damn good. If you consider yourself a fan definitely see this.