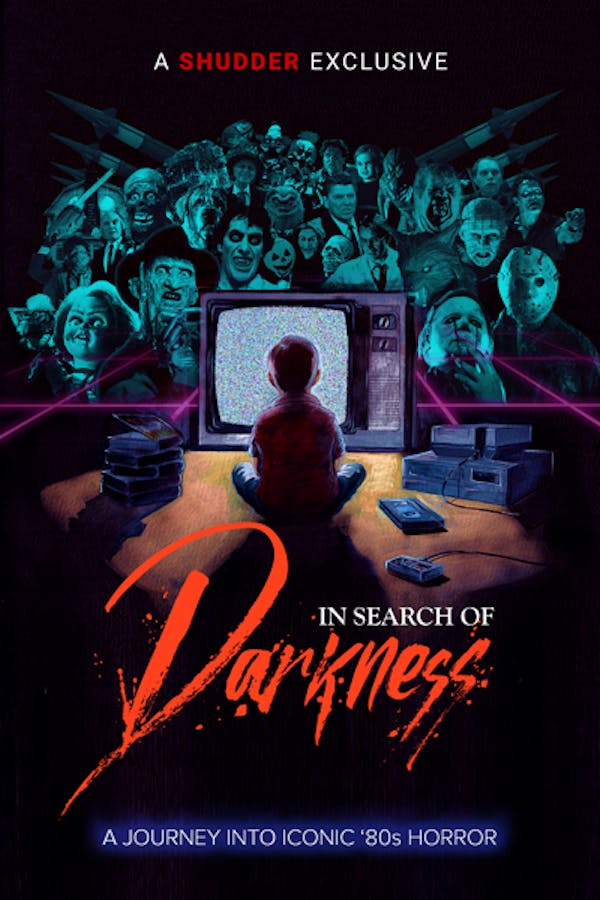 In Search of Darkness: A Journey Into Iconic 80s Horror
Directed by David A. Weiner
In Search of Darkness explores a multitude of '80s horror films in a year-by-year timeline alongside topics including groundbreaking practical effects; the home-video revolution; poster art and project marketing; creative and budgetary challenges; sound design and musical scores; the 3-D resurgence; heroes and villains; sex, nudity and "the final girl" controversy; and the pop- culture context of what fueled the genre and the ways it responded to the times. Filled with countless clips and entertaining moments, In Search of Darkness is a nostalgia trip through a game-changing decade that made a generation of horror fans believe in the impossible. A SHUDDER EXCLUSIVE.
An exploration of '80s horror movies and their impact through the perspective of the actors, directors, producers and SFX craftspeople who made them.
Cast: Tom Atkins, Doug Bradley, John Bloom, Barbara Crampton
Member Reviews
Very enjoyable documentary however when it starts with the year 1980 and misses out a seminal movie like Cannibal Holocaust, you do have to wonder! No Fulci or Argento movies either?! So yeah, whilst it's a great look at 80s AMERICAN horror, it seems the makers have completely forgotten about the rest of the world...
Very good. I enjoyed it. The 80's were not a particularly good time 4 me personally but it felt good 2 b reminded of what was good & brought back a lot of good memories of good times had. It certainly was a unique & crazygood cre8ive time 4 horror. Well done. Gr8 2 c a lot of the celebs, stars, directors, & writers in interviews & giving commentary. Loved every minute of this. Thank u Shudder!
Really interesting and informative! It does drag, however - over 4 hours plodding through a bunch of movies like a shopping list. But it's great to see interviews with so many 80s horror icons. I think Eli Roth's history of horror is better, at least in its concision. But In Search of Darkness is a deep dive into a 10-year period, and if that sounds cool to you then this is definitely recommended.
Excellent documentary - a look at the 80s horror movie genre.
If you grew up in the heady days of video store horror, this documentary will be a treat. The four hour run time flies by and leaves you craving more.