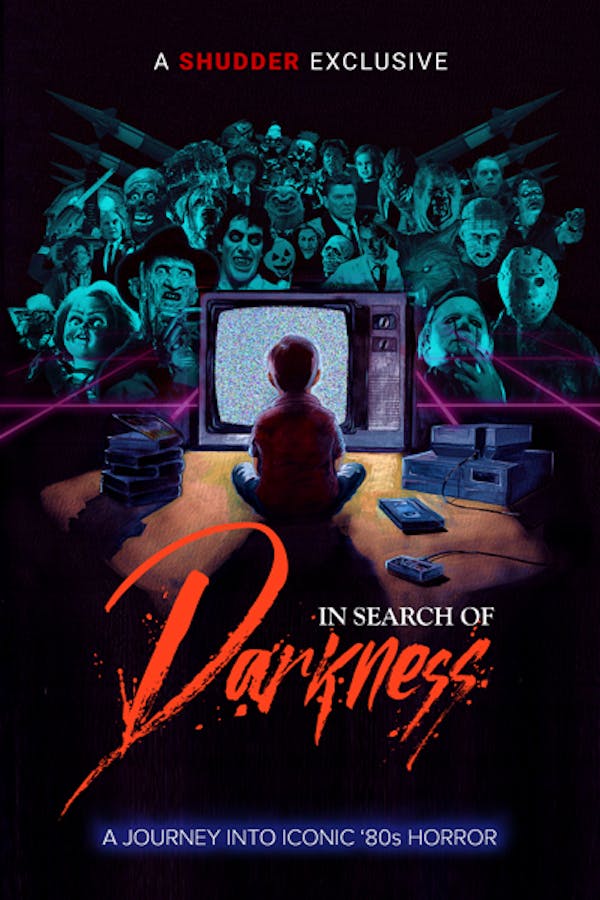 In Search of Darkness: A Journey Into Iconic 80s Horror
Directed by David A. Weiner
In Search of Darkness explores a multitude of '80s horror films in a year-by-year timeline alongside topics including groundbreaking practical effects; the home-video revolution; poster art and project marketing; creative and budgetary challenges; sound design and musical scores; the 3-D resurgence; heroes and villains; sex, nudity and "the final girl" controversy; and the pop- culture context of what fueled the genre and the ways it responded to the times. Filled with countless clips and entertaining moments, In Search of Darkness is a nostalgia trip through a game-changing decade that made a generation of horror fans believe in the impossible. A SHUDDER EXCLUSIVE.
An exploration of '80s horror movies and their impact through the perspective of the actors, directors, producers and SFX craftspeople who made them.
Cast: Tom Atkins, Doug Bradley, John Bloom, Barbara Crampton
Member Reviews
A treat for those of us who are detail-obsessed. Due to my work schedule, I had to break it up into 3 parts; gave me something to look forward to. My only disagreement was with a comment made by the great Jeffrey Combs: "Nobody cares about owning movies anymore now. No one covets holding it. It's all just in the cloud." I may be streaming this doc, but make no mistake: there are still plenty of horror fans buying movies on DVD, Blu-Ray, & VHS(!), as well as soundtracks on CD & vinyl. My own collection is sizable, & with this doc as a guide, I suspect it will expand!
This was a excellent documentary... A journey through my era, the 80's👏🏿👏🏿👏🏿👏🏿👏🏿
A+ A total MUST WATCH! S o well done and a great reference for new to the genre fans or fans for 30+ years like myself! Well done!
Wow!!! very thorough, informative and touches on all aspects of films (practical fx, sound, etc) as well as they history and psychological aspect it. So many amazing films in one decade and it warms my little black heart.