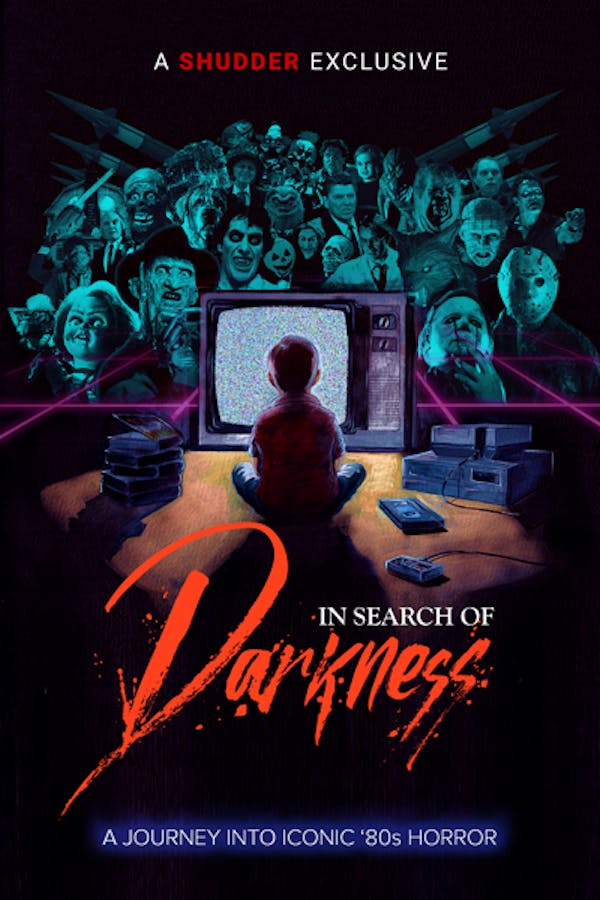 In Search of Darkness: A Journey Into Iconic 80s Horror
Directed by David A. Weiner
In Search of Darkness explores a multitude of '80s horror films in a year-by-year timeline alongside topics including groundbreaking practical effects; the home-video revolution; poster art and project marketing; creative and budgetary challenges; sound design and musical scores; the 3-D resurgence; heroes and villains; sex, nudity and "the final girl" controversy; and the pop- culture context of what fueled the genre and the ways it responded to the times. Filled with countless clips and entertaining moments, In Search of Darkness is a nostalgia trip through a game-changing decade that made a generation of horror fans believe in the impossible. A SHUDDER EXCLUSIVE.
An exploration of '80s horror movies and their impact through the perspective of the actors, directors, producers and SFX craftspeople who made them.
Cast: Tom Atkins, Doug Bradley, John Bloom, Barbara Crampton
Member Reviews
Excellent interviews great presentation and great movie selection was very interesting throughout awesome if you want to fill time can be a listen only option with head phones
such a great doc, a must see for any horror fanatic!
a must watch for horror fans!! especially if you love the classics, however i will say slumber party massacre was written and directed by women so they kinda missed the mark there
great documentary. except when theg said Slumber Party Massacre was written by a man. someone clearly missed the point of that movie and didnt read the credits.