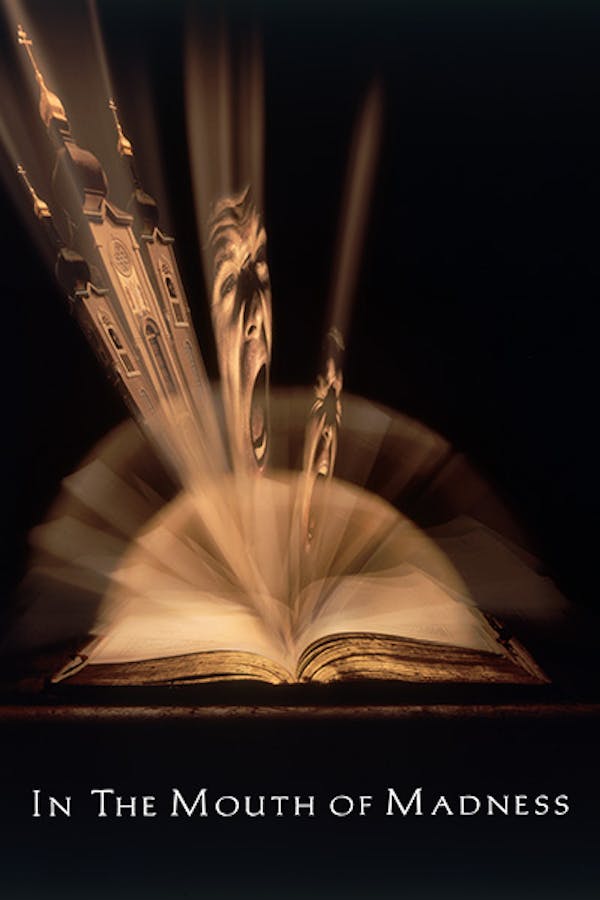 In the Mouth of Madness
Directed by John Carpenter
Imagine a novel so overwhelmingly hypnotic, so tremendously horrifying that it paralyzes its audience with fear and turns its most sensible readers insane. When the author disappears, an insurance investigator hired to find the horror writer discovers far more than he could ever imagine in this spellbinding thriller.
Master director, John Carpenter imagines a novel so horrifying, it turns its readers insane.
Cast: Sam Neill, Jurgen Prochnow, Julie Carmen
Member Reviews
Wow great movie some effects are dated. But wow was that a great story over all loved it!!
One of my top 10 favorite horror movies of all time! Sam Neil was awesome. There are a few good cosmic horror shows around and this is definitely one of them. Totally a classic and anyone who loves horror movies should have this in their brain file. Love love love!
Great flick. Crappy effects. Solid story line!
This move is such a great note to lovecraft i love it. a must watch for any horror fan!
It isn't even cheesy now, still love this movie!