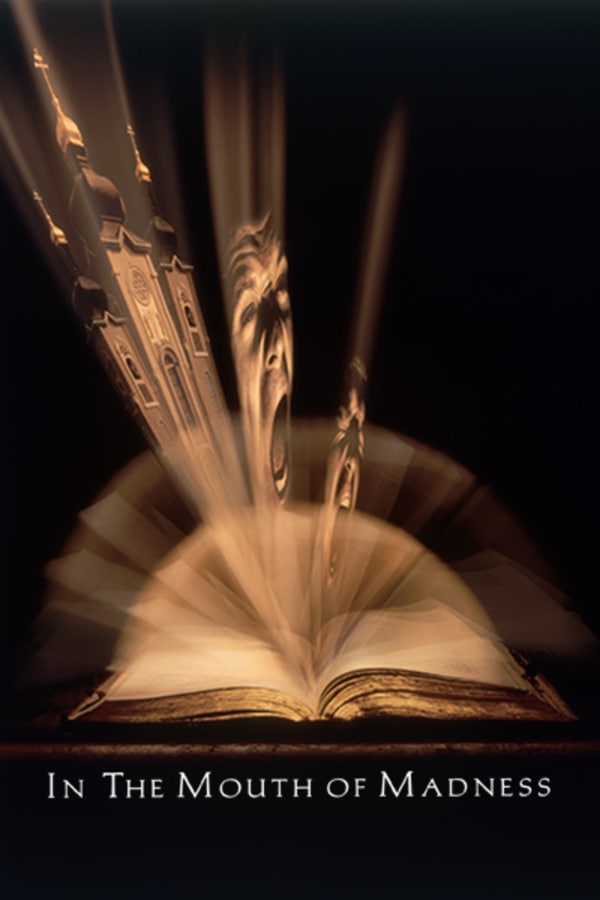 In the Mouth of Madness
Directed by John Carpenter
Imagine a novel so overwhelmingly hypnotic, so tremendously horrifying that it paralyzes its audience with fear and turns its most sensible readers insane. When the author disappears, an insurance investigator hired to find the horror writer discovers far more than he could ever imagine in this spellbinding thriller.
Master director, John Carpenter imagines a novel so horrifying, it turns its readers insane.
Cast: Sam Neill, Jurgen Prochnow, Julie Carmen
Member Reviews
Absolutely loved this movie. There were quite a few different Lovecraft references throughout that made it fun to pick out. Definitely worth a watch.
A highly underrated movie, as weird and spooky as it gets. an unsettling movie. Well worth a watch.
John Carpenter's (slight) homage to Stephen King. Take it for what it is and ENJOY.
Christine was my first horror movie and Carpenter has always delivered the true cinematic experience. I put off watching this movie for far too long, it is easily one of Carpenter's best and most fun movies. The movie has a great look and feel. Props to everyone who worked on it, it really brings HP lovecraft to life more than any other movie I have seen. Really charming Dialogue, great set and costumes, fun story, great to rewatch.