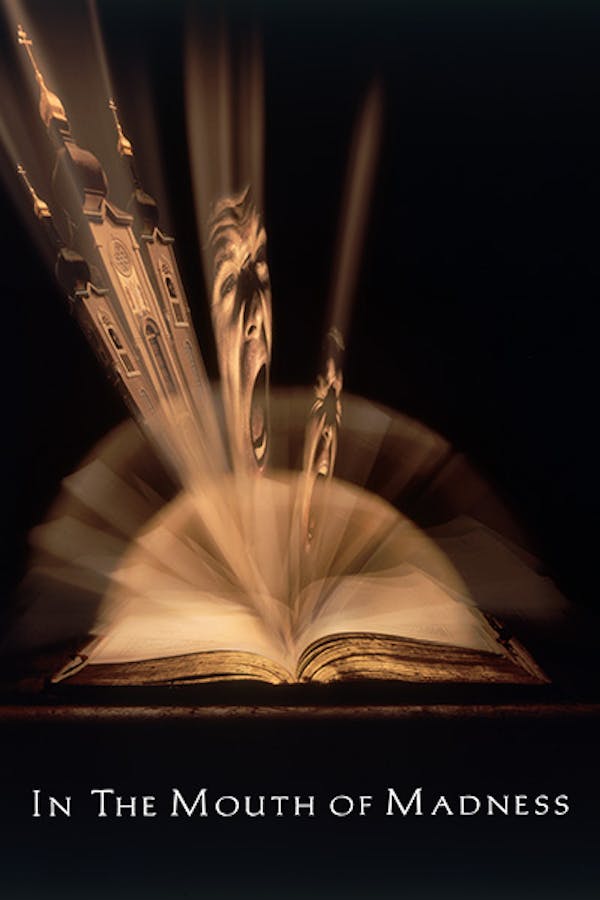 In the Mouth of Madness
Directed by John Carpenter
Imagine a novel so overwhelmingly hypnotic, so tremendously horrifying that it paralyzes its audience with fear and turns its most sensible readers insane. When the author disappears, an insurance investigator hired to find the horror writer discovers far more than he could ever imagine in this spellbinding thriller.
Master director, John Carpenter imagines a novel so horrifying, it turns its readers insane.
Cast: Sam Neill, Jurgen Prochnow, Julie Carmen
Member Reviews
Great cast, eldritch themes, woe is me...
Great movie - already seen it a couple times. Tho I do not like being walled out from content if it's presented to me. DRM (and location based restrictions) is bs and if I'm paying and being displayed options I'd like to f'n view em. 5 skulls for the movies to be clear.
ANOTHER ONE THATS NOT ON HERE!!! WTF!!!!!!!
Uncool that you advertise this is available when it's not.
great movie but i had to get it from amazon. Not cool that you advertise that this is available and then when you sign up it's not.