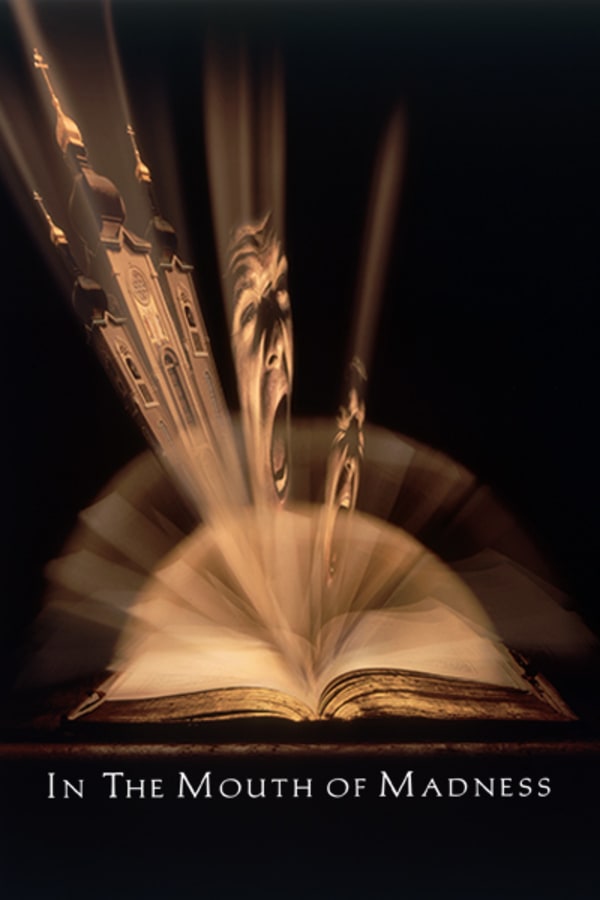 In the Mouth of Madness
Directed by John Carpenter
Imagine a novel so overwhelmingly hypnotic, so tremendously horrifying that it paralyzes its audience with fear and turns its most sensible readers insane. When the author disappears, an insurance investigator hired to find the horror writer discovers far more than he could ever imagine in this spellbinding thriller.
Master director, John Carpenter imagines a novel so horrifying, it turns its readers insane.
Cast: Sam Neill, Jurgen Prochnow, Julie Carmen
Member Reviews
Kudos to Carpenter! kept me interested until the end.
It's actually really good. Very dated feeling. Music feels cheesy. Character portrayals feel silly. And yet... it's still good! The goofy 90s vibe gives it some charm. If someone remade it now INTENTIONALLY invoking those 90s vibes (think stranger things) it would be a total hit.
This is a gem of a movie, thanks to Neill's masterful performance and the relentless dread Carpenter builds into this movie. This is a movie that stays with you long after the final shot.