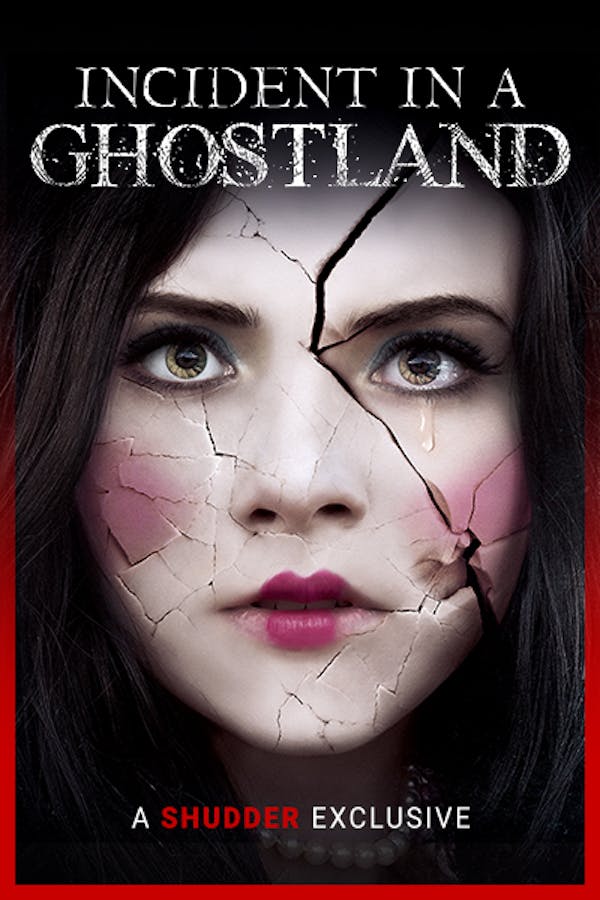 Incident in a Ghostland
Directed by Pascal Laugier
On the first night in their new home, Colleen and her daughters suffer a terrifying home invasion. Sixteen years later, eldest Beth reunites with her family at the dark house where Colleen and Vera still live. Something strange is happening, again. From the director of MARTYRS, comes a frightening, visceral new horror story. A SHUDDER EXCLUSIVE.
From the director of MARTYRS, comes a terrifying, unpredictable tale of home invasion.
Cast: Crystal Reed, Mylene Farmer, Taylor Hickson, Emilia Jones, Anatasia Philips
Member Reviews
super scary flick...the creepiest part was the one Tranny killer...i find trannies to be very creepy and disturbing...what are ur thoughts??🤣🤣🤣
Good movie I cried several times
this movie was pretty great, until the villians turned out to be made from tired and lazy writing tropes. would have been a 4 or 5 rating otherwise. **slight spoiler** using differently abled people and trans people as evil to try and create some kind of shock value ain't it, and distracted from the actually good parts of the story they were trying to tell. lazyyyy.
Exactly what I look for in a horror film. Unique style. Amazing acting. One of a kind script. Violent, creepy, and intense.
I watched this on Netflix bc they had it. A great movie, would definitely recommend if your ok with touchy subjects.