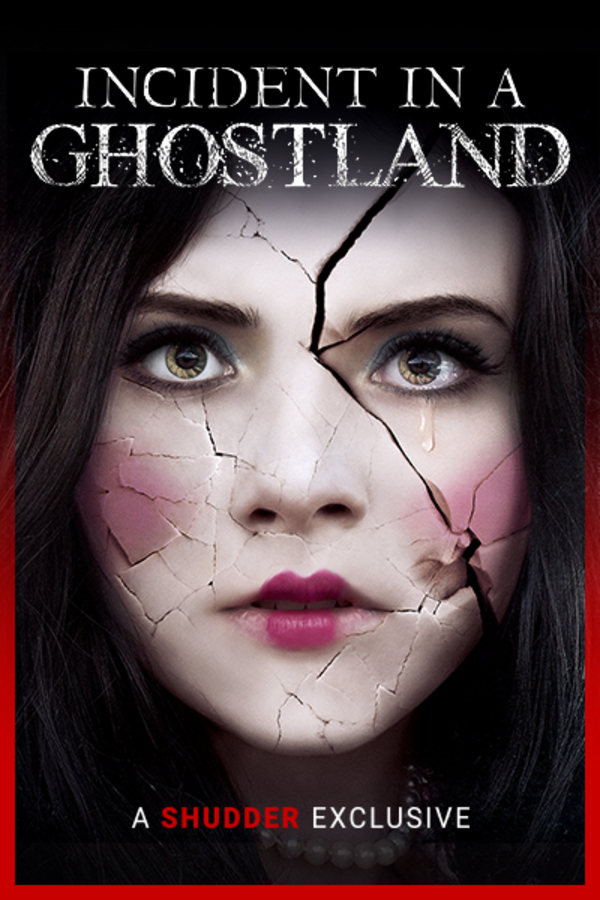 Incident in a Ghostland
Directed by Pascal Laugier
On the first night in their new home, Colleen and her daughters suffer a terrifying home invasion. Sixteen years later, eldest Beth reunites with her family at the dark house where Colleen and Vera still live. Something strange is happening, again. From the director of MARTYRS, comes a frightening, visceral new horror story. A SHUDDER EXCLUSIVE.
From the director of MARTYRS, comes a terrifying, unpredictable tale of home invasion.
Cast: Crystal Reed, Mylene Farmer, Taylor Hickson, Emilia Jones, Anatasia Philips
Member Reviews
I'm a huge Laugier fan so this was brilliant and different, and also adds to the deeper themes of his catalogue that include introspective examinations of torture, trauma, imprisonment, and survival in new ways. If you're not a Laugier fan, especially his seminal film MARTYRS, then I really don't know what business you have watching this movie at all. Go do your homework. First comes MARTYRS. Next comes THE TALL MAN. And after all that, *then* this one. Just saying.
This was good. Watched this becaue of the last podcast on the left had said it was worth a watch, glad I checked it out, liked the misdirection a lot, hope they keep up with the great exclusives
Boring, drawn out, and disappointing. I expected more, this movie is not scary or interesting, the "twist" was o.k. but kind of obvious, the storyline is trite & typical, not a lot of gore or surprises, just a lot of yelling & crying & beatings...yawwwwwwn.
all movies are better with my boyfriend jonski 😘
I watched this with my girlfriend Cereal, its a good flick.