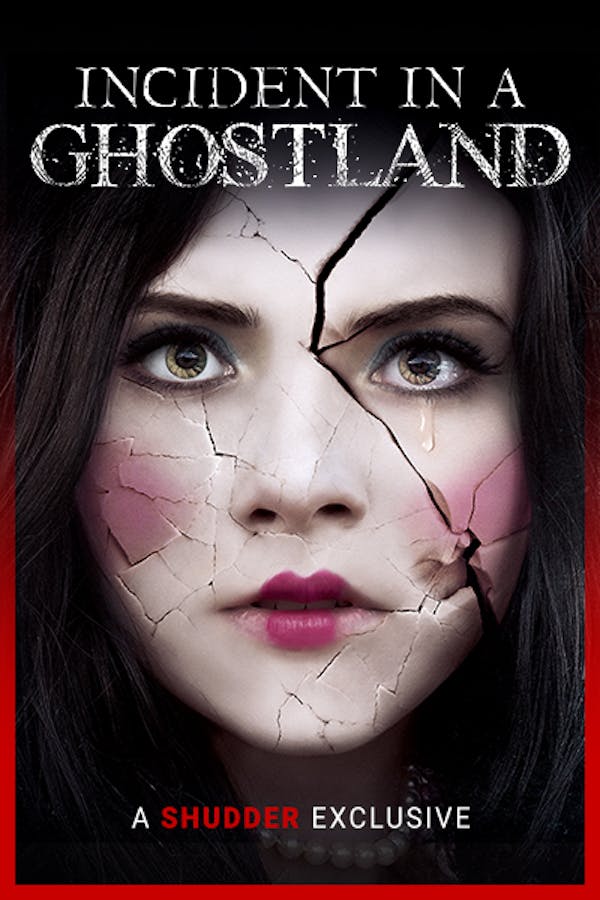 Incident in a Ghostland
Directed by Pascal Laugier
On the first night in their new home, Colleen and her daughters suffer a terrifying home invasion. Sixteen years later, eldest Beth reunites with her family at the dark house where Colleen and Vera still live. Something strange is happening, again. From the director of MARTYRS, comes a frightening, visceral new horror story. A SHUDDER EXCLUSIVE.
From the director of MARTYRS, comes a terrifying, unpredictable tale of home invasion.
Cast: Crystal Reed, Mylene Farmer, Taylor Hickson, Emilia Jones, Anatasia Philips
Member Reviews
Very good! Twisted and creepy with some good twists.
Easily one of the best films I have seen in years. One of the biggest plot twists of all time occurs very early on! The cinematography, the costumes and the dread of this movie are breathtaking.
i'm glad other people pointed it out, i would've liked this movie more if it weren't for the transphobia. i get doing things for shock value but the vilifying of a trans woman / cross dresser / whatever the director was going for was just really distasteful. also the music and vibe worked for martyrs because that movie was actually horrifying, this one was just kinda lame
BRAVO!!! Well Done... Clapping hands... Highly reccomend!!!