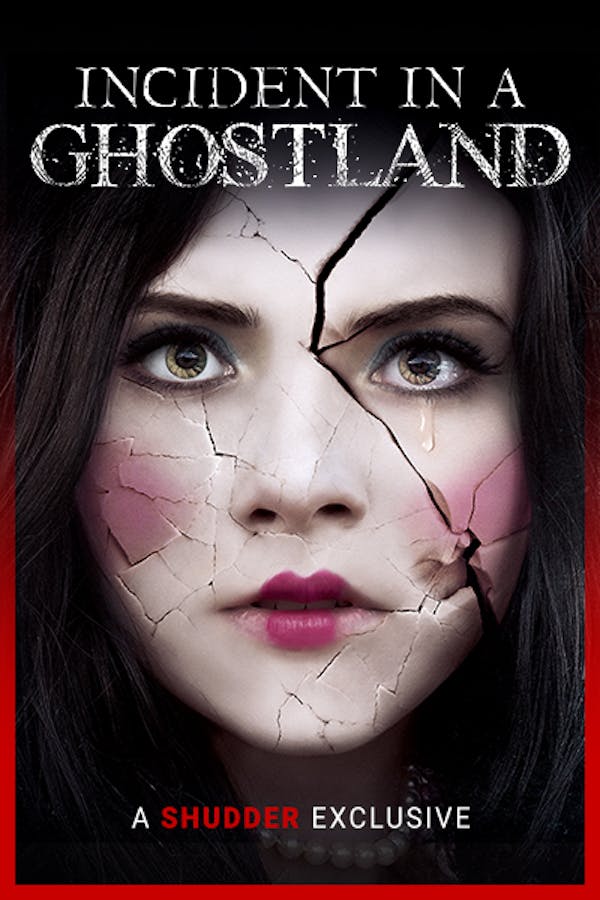 Incident in a Ghostland
Directed by Pascal Laugier
On the first night in their new home, Colleen and her daughters suffer a terrifying home invasion. Sixteen years later, eldest Beth reunites with her family at the dark house where Colleen and Vera still live. Something strange is happening, again. From the director of MARTYRS, comes a frightening, visceral new horror story. A SHUDDER EXCLUSIVE.
From the director of MARTYRS, comes a terrifying, unpredictable tale of home invasion.
Cast: Crystal Reed, Mylene Farmer, Taylor Hickson, Emilia Jones, Anatasia Philips
Member Reviews
Keeps you interested until the end, guessing what is real.
WOW!! Plot Twist!! Didn't see that happening! Guys I got so mad 😡 when she didn't grab a knife or something to knock his ass out!!! then I had to remember they're like 14 15 yrs old. This was pretty darn Good!
While the film is undeniably powerful and affecting, the frustration is that it could have been so much better. Jump scares are so beneath Laugier it's a mystery why he used them so often. And the moral quandary of a trans character and man with mental challenges can't be ignored.
What an emotional rollercoaster!!! I actually cried when they finally got rescued. What an amazing twist to the movie that I never saw coming. Most horror movies are getting predictable but this one stands on its own!!!! This one has my mind racing and won't sleep tonight, thats when I know its a movie that draws me in so well that I feel as a member of the family and the characters are real to me, that I want to know they will be ok after. Amazing script, amazing actors, amazing directors and amazing edits. I just became a fan of Pascal Laugier and will now search out his films. You want edge of your seat movie??? Then this one is a must watch for you!!
I have no words. This was incredible. Wow. great writing. Great twist. Heart wrenching but inspiring. Had a semi happy ending too. I was very pleasantly surprised by this movie. Don't listen to the negative reviews and ppl talking about transphobia. They're idiots. It's not transphonic to have a villian be trans. Anybody can be a murderer ppl. Get a grip.