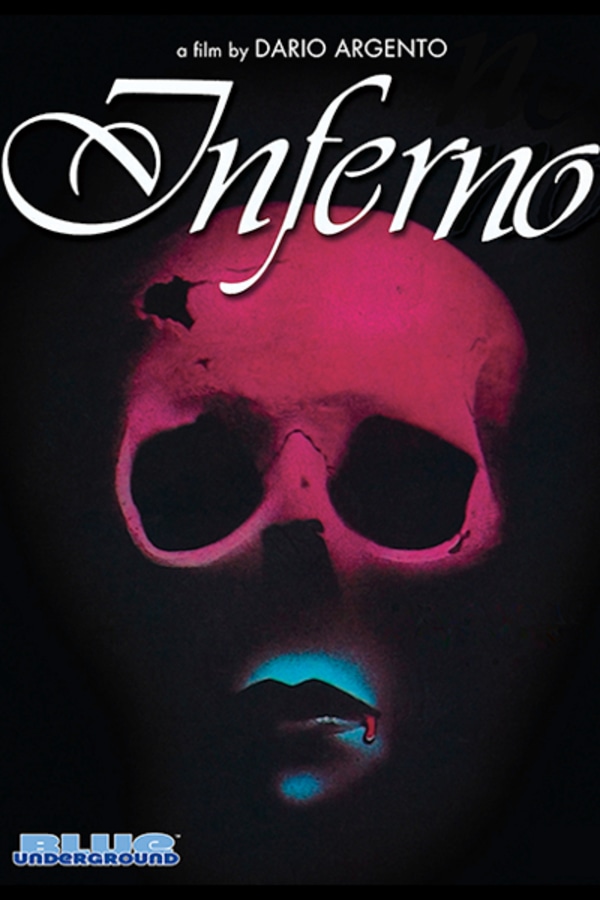 Inferno
Directed by Dario Argento
In Dario Argento's follow-up to SUSPIRIA, a man investigates witches who may inhabit the New York apartment building where his sister lived before she mysteriously disappeared. But after Mark begins to seek out the truth, he soon finds himself caught in a labyrinth of lies, murder and unspeakable evil. Despite the initial critical drubbing it received, INFERNO is now regarded as one of Argento's masterpieces, thanks to its over-the-top use of color and outrageously twisted murder sequences. The opening underwater sequence is a masterclass in suspense and horror.
In Dario Argento's follow-up to SUSPIRIA, a man investigates witches in New York.
Cast: Leigh McCloskey, Irene Miracle, Eleonora Giorgi
Member Reviews
Pure madness, great moments, I loved it!
This movie still makes me jump at certain scenes. Fun and fast paced
Hard to connect with at first but it eventually reveals itself as a very atmospheric, puzzling, maze of a movie that, despite being outdated, could teach modern horror films a few lessons.
I expected a lot more. The imagery was interesting, but the pace was pure lead, the music (aside from Verdi) flattened the mood, and there wasn't that much to care about. It was as if he didn't quite understand what made Suspiria worth watching.
Inferno, like many of Argento's films, has style to spare, but the story is predictable, and the script - aside from the atmospheric exposition at the start - leaves much to be desired.