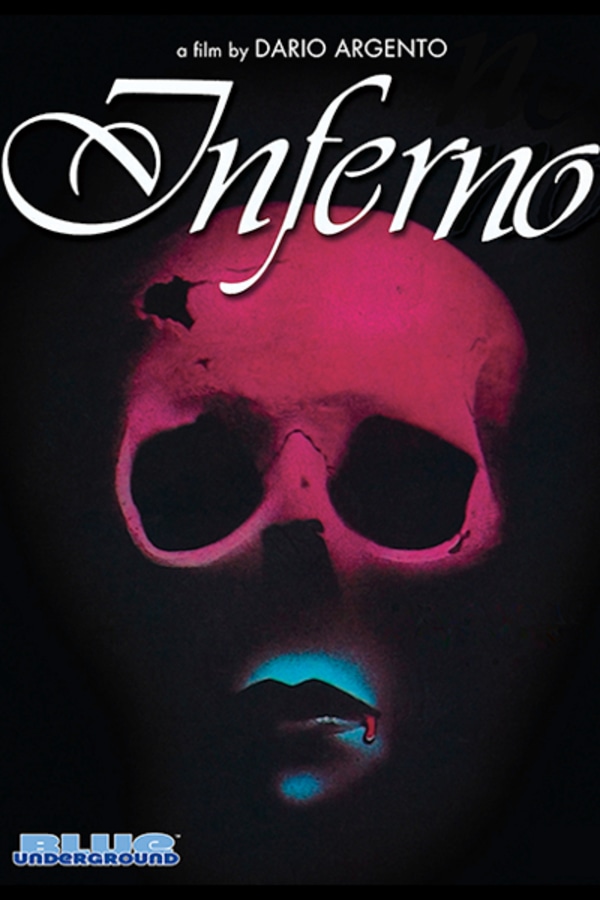 Inferno
Directed by Dario Argento
In Dario Argento's follow-up to SUSPIRIA, a man investigates witches who may inhabit the New York apartment building where his sister lived before she mysteriously disappeared. But after Mark begins to seek out the truth, he soon finds himself caught in a labyrinth of lies, murder and unspeakable evil. Despite the initial critical drubbing it received, INFERNO is now regarded as one of Argento's masterpieces, thanks to its over-the-top use of color and outrageously twisted murder sequences. The opening underwater sequence is a masterclass in suspense and horror.
In Dario Argento's follow-up to SUSPIRIA, a man investigates witches in New York.
Cast: Leigh McCloskey, Irene Miracle, Eleonora Giorgi
Member Reviews
my favorite argento, even more than suspiria or deep red.
This movie is very pretty. The main guy is boring to me. I like the rest of the characters, though. I love the deaths. Very creative, drawn out, suspenseful, and interesting. Beautiful imagery and camera work. This is a work of art. Is it a thriller, a mystery, a horror film? Yes. Enjoy.
True enough, this film doesn't really work as a sequel to "Suspiria", as it clearly is intended to be. I don't think we should be to hard on Argento however. Suspiria was the first creative collaboration of Dario Argento and Daria Nicolodi; the second in my humble opinion, wasn't "Inferno" but rather Asia Argento especially given what bizarre looking genetic material Dario brought to his marriage with Daria. I have to say that I feel a little uncomfortable making this remark given the fact that I read an interview with Asia Argento after she appeared in "New Rose Hotel" in which she remarked that her first film role was nun
Sorry to blab in my review. The Asia Argento story for th future. Argento was influenced by Nicolodi in use of primary colors and fairytale themes. The 3 Mothers Theme comes from the sequel to Thomas De Quincey's "Confessions of an English Opium Eater", named "Suspiria de Profundus". I think it took time for Dario e Daria to refine the trilogy. The final film that came out a few yrs ago (the one where the Mothers made Udo Kir's face into hamburger) still couldn't match "Suspiria". PS. The Dancing School in Suspiria was once the home of Gurjieff the early 20th C. Occult Philosopher. In Inferno the NY House is given a plaque saying it was also 1 of Gurjieff's homes. It wasn't.
The beginning underwater sequence gets me every time, love it! Definitely not Suspiria status as far as scares but delivers with the same imagery/colors