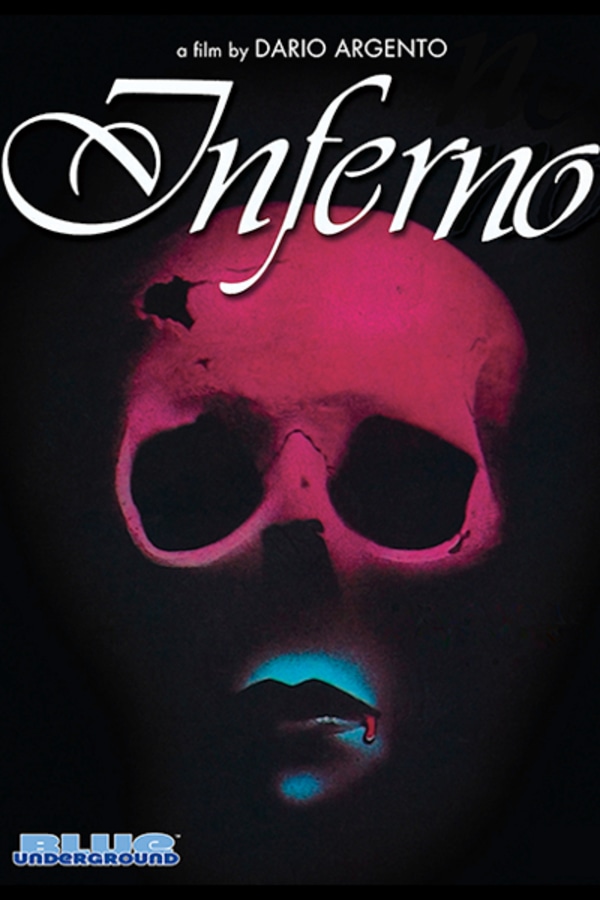 Inferno
Directed by Dario Argento
In Dario Argento's follow-up to SUSPIRIA, a man investigates witches who may inhabit the New York apartment building where his sister lived before she mysteriously disappeared. But after Mark begins to seek out the truth, he soon finds himself caught in a labyrinth of lies, murder and unspeakable evil. Despite the initial critical drubbing it received, INFERNO is now regarded as one of Argento's masterpieces, thanks to its over-the-top use of color and outrageously twisted murder sequences. The opening underwater sequence is a masterclass in suspense and horror.
In Dario Argento's follow-up to SUSPIRIA, a man investigates witches in New York.
Cast: Leigh McCloskey, Irene Miracle, Eleonora Giorgi
Member Reviews
fuck yes this movie rules
Great setting, great cinematography, always interesting, and even the ending wasn't a let down.
Not as good as Suspiria but the last 10 mins is fab beautiful work! This explains the 3 Mothers better for me. I find the story of these 3 witches to be fascinating.... could have done without the cats though lol. Watch if u are a Dario fan or a fan of these crazy fab witches
It's no Susperia....it had some scary elements but it's disjointed and the scenes don't really make sense. A bit like a fever dream. All of the women in this movie look alike so it's hard to tell people apart
I 've never head him mention it, but I wouldn't be at all surprised if Argento influenced David Lynch (aka my personal Jesus) some of his word. The lush, almost overwhelming use of color and depth, how his character deliberately act stiff at time (pretty sure bad acting wasn't deliberate here, but...similar effect), how some of his scenes leave you saying, "...WTF...", ranging from surreal to completely illogical, but are actually rife with symbols. Yes, the cat scene made me feel physically ill; I had to fast forward through it and cuddle with my cat...Argento.