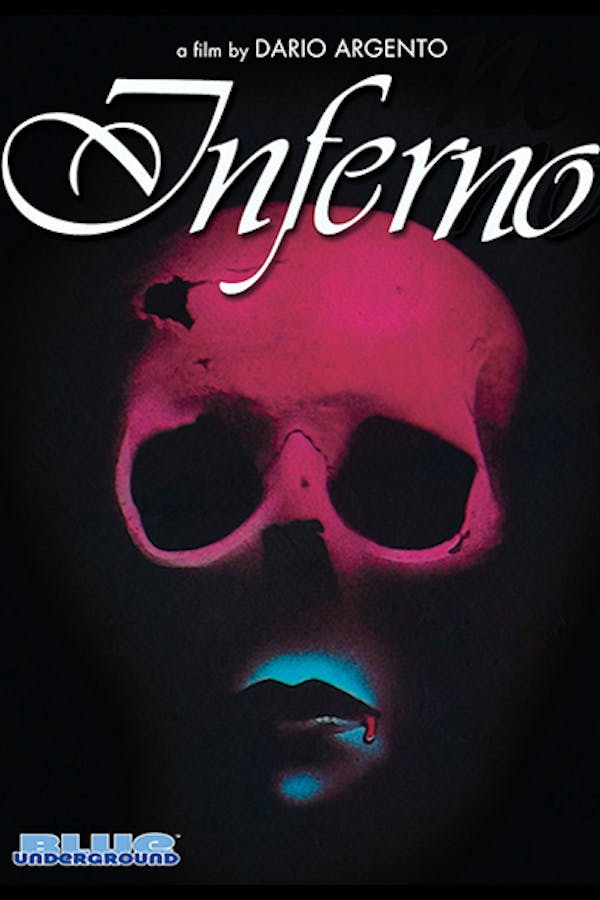 Inferno
Directed by Dario Argento
In Dario Argento's follow-up to SUSPIRIA, a man investigates witches who may inhabit the New York apartment building where his sister lived before she mysteriously disappeared. But after Mark begins to seek out the truth, he soon finds himself caught in a labyrinth of lies, murder and unspeakable evil. Despite the initial critical drubbing it received, INFERNO is now regarded as one of Argento's masterpieces, thanks to its over-the-top use of color and outrageously twisted murder sequences. The opening underwater sequence is a masterclass in suspense and horror.
In Dario Argento's follow-up to SUSPIRIA, a man investigates witches in New York.
Cast: Leigh McCloskey, Irene Miracle, Eleonora Giorgi
Member Reviews
Achingly beautiful and vividly brutal, a real treat.
The second film in a trilogy: Suspiria - Inferno - Mother of Tears. The first one is the best and the latter not good. But Inferno is enjoyable mostly because of the style, colors and creativity.
A very solid, enjoyable follow up to Suspiria. Though it lacks the previous films dreamlike quality. It still has that Argento style that just can't be beat. It's main weakness comes in it's main cast, just never a really memorable character like most of his previous flicks. Still there's plenty of good twists and turns and a genuinely interesting mystery as to what's going on.
Come here for a visual experience, not storyline.