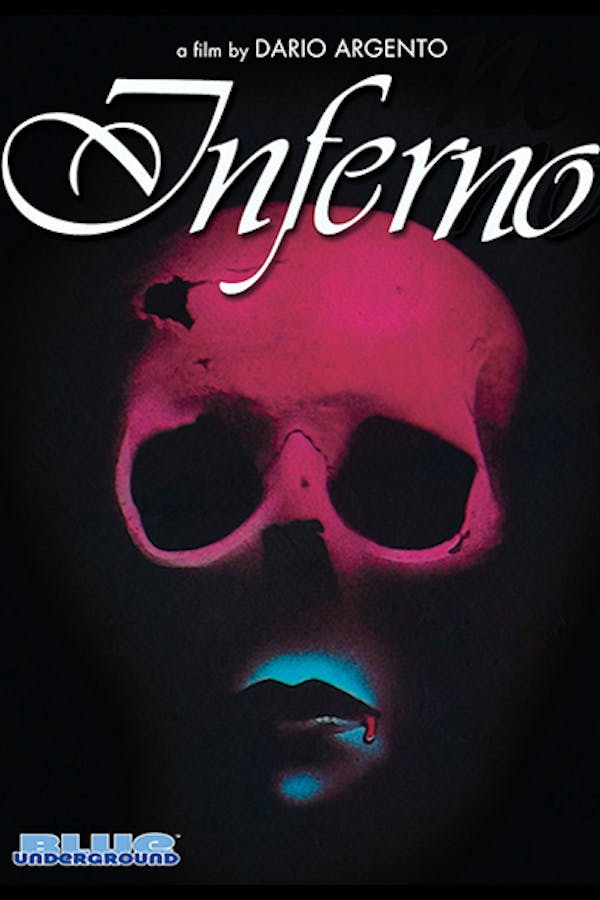 Inferno
Directed by Dario Argento
In Dario Argento's follow-up to SUSPIRIA, a man investigates witches who may inhabit the New York apartment building where his sister lived before she mysteriously disappeared. But after Mark begins to seek out the truth, he soon finds himself caught in a labyrinth of lies, murder and unspeakable evil. Despite the initial critical drubbing it received, INFERNO is now regarded as one of Argento's masterpieces, thanks to its over-the-top use of color and outrageously twisted murder sequences. The opening underwater sequence is a masterclass in suspense and horror.
In Dario Argento's follow-up to SUSPIRIA, a man investigates witches in New York.
Cast: Leigh McCloskey, Irene Miracle, Eleonora Giorgi
Member Reviews
I'm occasionally %100 fine with a movie that's all atmosphere, pretty pictures and no story. This was not one of those occasions.
I Love Suspiria, Opera, Deep Red, and Phenomena, but this will always be my comfort Argento.
In Native American culture, "the three sisters" are corn (maize), beans and winter squash...there's also a Russian play written about 80 years before this by Anton Chekov. I'm thinking Argento was referring to "the three weird sisters" from Shakespeare's Macbeth since Inferno is about witchcraft. I actually appreciate his choice of New York for cruel sister of darkness. In many ways this is actually better than Suspiria, it's more coherent but ymmv since Suspiria has the psychedelic cult status. Either way, I rate them equally good gialli and probably as Argento's two best films. Some would argue that Profondo Rosso/Deep Red is better, but while Deep Red and Bava's Bay of Blood are two of the most influential Italian films on American slashers (so-called "proto-slashers") I have always preferred the really pretty and atmospheric gialli like this one.
I can't in good conscience give this movie 5 skulls because 'Susperia' gets 5 skulls and they just aren't on the same level. Still, Dario Argento's eye for lighting and camera work completely entrance me every time!