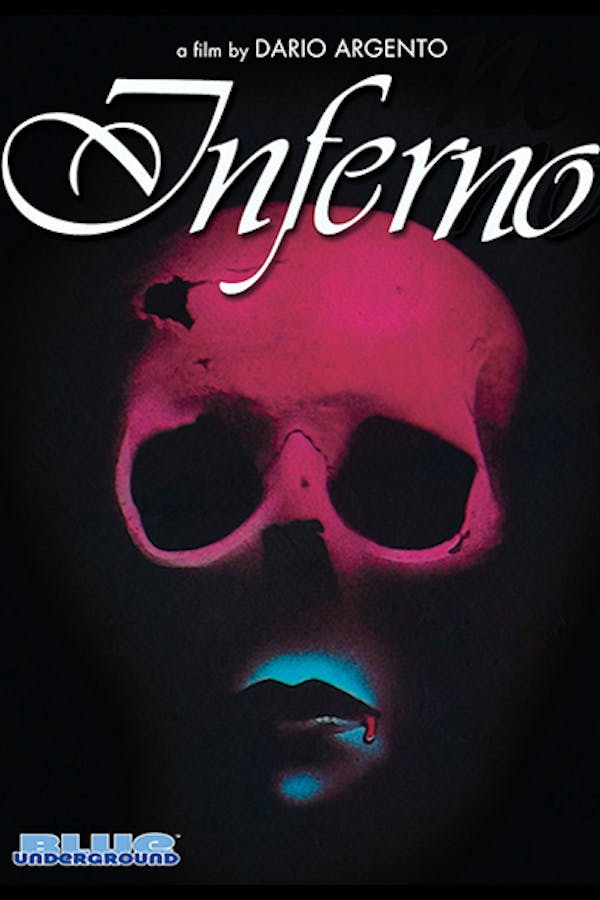 Inferno
Directed by Dario Argento
In Dario Argento's follow-up to SUSPIRIA, a man investigates witches who may inhabit the New York apartment building where his sister lived before she mysteriously disappeared. But after Mark begins to seek out the truth, he soon finds himself caught in a labyrinth of lies, murder and unspeakable evil. Despite the initial critical drubbing it received, INFERNO is now regarded as one of Argento's masterpieces, thanks to its over-the-top use of color and outrageously twisted murder sequences. The opening underwater sequence is a masterclass in suspense and horror.
In Dario Argento's follow-up to SUSPIRIA, a man investigates witches in New York.
Cast: Leigh McCloskey, Irene Miracle, Eleonora Giorgi
Member Reviews
Great use of lighting and colours. Although the pacing was a but slow, the end made up for the build up of the film.
Not Argento's best. It doesn't really flow, but then from hearing about what went on behind the scenes, that makes sense.
disconnected in every way. kept fast forwarding it because it was so boring. Finally gave up halfway through. A good horror movie has to have a solid plot to be worth anything.
This is actually my personal favorite Argento film. The color pallet is just oppressively colorful at times, and Keith Emerson's soundtrack still blows me away, specifically the track "Mater Tenebrarum." If you haven't seen this movie before, just know that the plot definitely takes a backseat in favor of creating tension through its atmosphere. 10/10
The second film in the Three Mothers trilogy is more about an experience, I think, than a plot. It's mood and atmosphere and absolutely beautiful to look at. Due to production constraints, the acting is sometimes very stiff and may be off putting to some people. Most Italian films at this time were shot without sound and then post-synched. As they featured international casts, not everyone spoke the one language. (This also allowed from script tweaks in editing).