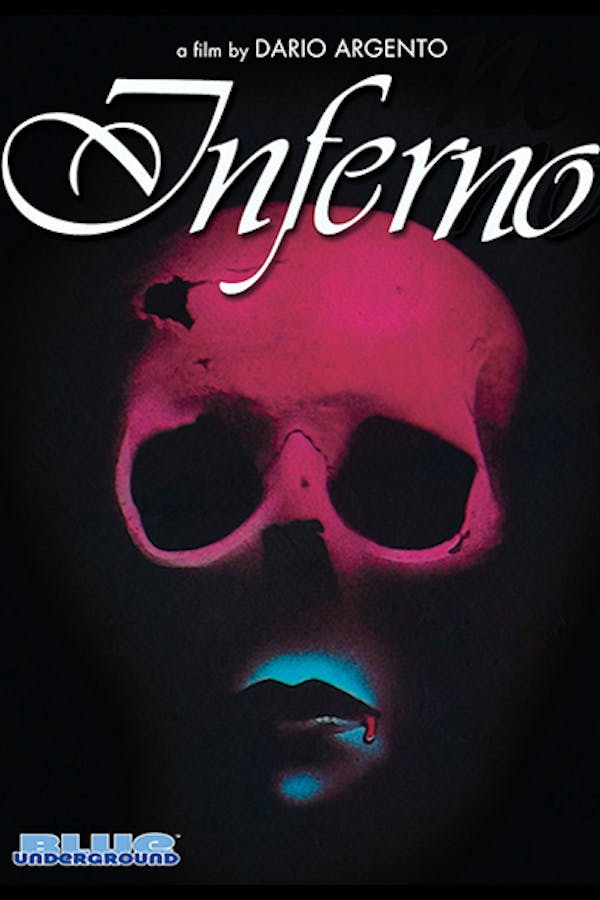 Inferno
Directed by Dario Argento
In Dario Argento's follow-up to SUSPIRIA, a man investigates witches who may inhabit the New York apartment building where his sister lived before she mysteriously disappeared. But after Mark begins to seek out the truth, he soon finds himself caught in a labyrinth of lies, murder and unspeakable evil. Despite the initial critical drubbing it received, INFERNO is now regarded as one of Argento's masterpieces, thanks to its over-the-top use of color and outrageously twisted murder sequences. The opening underwater sequence is a masterclass in suspense and horror.
In Dario Argento's follow-up to SUSPIRIA, a man investigates witches in New York.
Cast: Leigh McCloskey, Irene Miracle, Eleonora Giorgi
Member Reviews
In my humble opinion, you can't experience an Argento film the way you watch American one and other western cinema. Don't expect a totally cohesive story. Plot holes? Yup, they're usually there. His focus is on stunning visual and building incredibly unique mood and feels. You know when you're watching argento. I love it personally.
You won't like Inferno if you can't forgive the film for being very confusing and nonsensical. However, of the Argento movies I've seen
Aside from the great visual direction (which Argento is well known for with films such as Suspiria to which Inferno connects to), a legitimately eerie scene that takes place in a classroom, and a final act that's sort of climactic, Inferno is sadly...dull. Once the ending credits started rolling, I literally started thinking to myself "Wait...what was I watching again? What was this about? Why should I have cared again?". It's necessarily a terrible film as I've mentioned some positives, but it's definitely not worth watching. If you wanna see a visually stunning film involving witches with a killer score by Goblin, then watch Suspiria. You won't be missing a single thing if you skip this one. The Three Mothers trilogy that excited me once I heard of its existence years after my initial viewing of Suspiria (which I enjoyed). Sadly, if Inferno is any indication as to what the other film "The Mother of Tears" will be then I'm not so sure that I even want to finish this series.
Boring, frustrating, pointless. The suspense is drawn from the illogical behavior of its characters, which only made me wish they would die sooner so that I wouldn't have to continue watching them act so stupidly. The dialogue is so dull it is as if it was written by someone who didn't know how to speak English, let alone their own language. Typical of Argento, there are random shots of animals eating something - a lizard eating a moth, a cat chewing raw meat in extreme close up, another cat eating a mouse - for no reason, apparently, other than that the footage was shot and exposed correctly, so why not use it? Typical of Argento, murders by knife come from out of nowhere, committed by random people who are not even a part of the plot - in this case a hotdog vendor who, like Jesus Christ, is apparently able to walk on water in order to cross a pond to hack a complete stranger to death as he is being eaten alive by rats. Why a hotdog vendor? Why have him run across a pond? You'll have to ask Dario Argento, who most likely has no clue himself as to why anything in this movie, or any of his other movies, happens.
Now I love a good throwback film but I have to say this film is highly overrated. The plot drags and it's not even worthy of being called a burner type film. It's not even artsy. Maybe it was a thing of the time, that people thought this was scary or maybe I am missing the point but this, just like the other 2 films in this trilogy are to convoluted and I always felt like Dario could have done better in writing these.