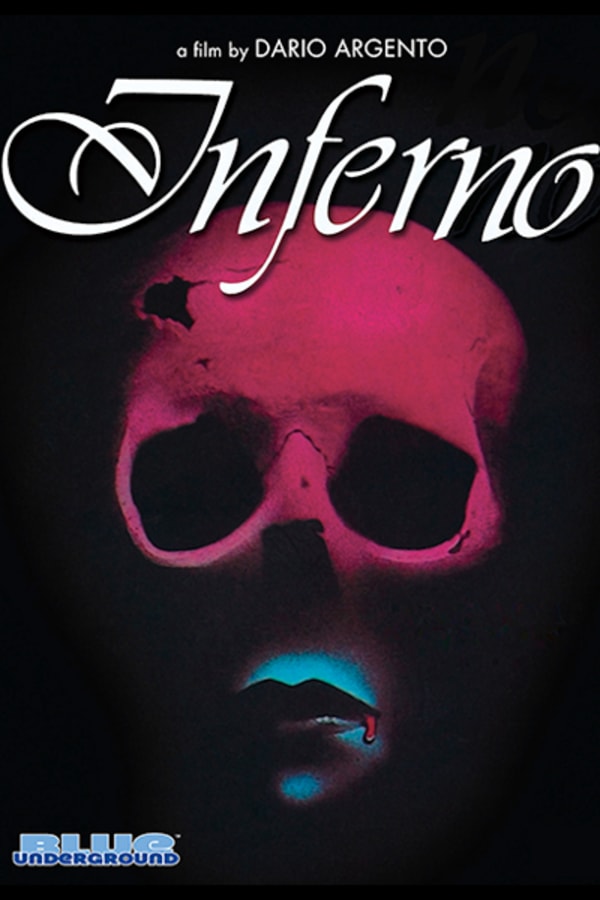 Inferno
Directed by Dario Argento
In Dario Argento's follow-up to SUSPIRIA, a man investigates witches who may inhabit the New York apartment building where his sister lived before she mysteriously disappeared. But after Mark begins to seek out the truth, he soon finds himself caught in a labyrinth of lies, murder and unspeakable evil. Despite the initial critical drubbing it received, INFERNO is now regarded as one of Argento's masterpieces, thanks to its over-the-top use of color and outrageously twisted murder sequences. The opening underwater sequence is a masterclass in suspense and horror.
In Dario Argento's follow-up to SUSPIRIA, a man investigates witches in New York.
Cast: Leigh McCloskey, Irene Miracle, Eleonora Giorgi
Member Reviews
I'm sorry but the trailer alone made me laugh so hard. you can tell someone is literally throwing cats at some lady in one scene. Another scene some dude almost gets his head chopped off and lady's like "nooooo... get away....eeeewwwooooh, yucky blood..!!(I'm imagining her saying this, in the voice of Kevin Hart) and the dude's just like "bask in my liquids you corny bitch!" I'm sorry
The positives: beautiful cinematography with lots of color and interesting camera shots and angles. Argento is truly a visual storyteller. Also, the movie's plot has the potential to keep viewers interested in the identity of a mysterious killer. The negatives: The potential is lost because the movie is so slowly paced with hardly any revealing information about the killer throughout the film. In fact, the climax is quite anti-climactic. There are long scenes in which characters walk around in the dark; supposedly, this is to build suspense, but instead, these scenes become monotonous. Argento has said that this is one of his least favorite films. I can see why.
Glad I had the chance to watch it and complete the trilogy. Its not Suspiria or Tenebrae, but still a good view. Argento's use of colors and set design is still unmatched.
Total craziness ...... Loved it ....
This might feel awkward as you watch, but if you look into some deeper analysis of how it relates to nightmares, and some of the Easter egg type hints in the movie, it really will stay in your head and charm you into appreciating it more than you might at first.