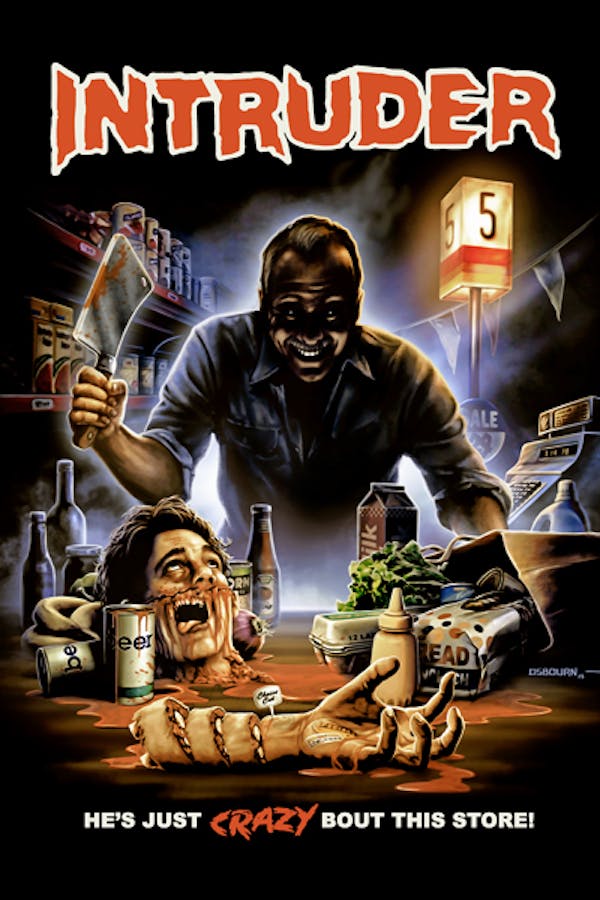 Intruder
Directed by Scott Spiegel
The overnight crew of a supermarket find themselves pursued by a mysterious maniac in this fun late-80s slasher from regular Sam Raimi mainstay Scott Spiegel, who co-wrote EVIL DEAD 2 and appeared in many of Raimi's films. Spiegel wisely enlisted Raimi himself and Bruce Campbell to play supporting characters. The sickening story - about a group of kids who get slayed while staying late to prepare for a going out of business sale, comes from Lawrence Bender, who would later become famous for producing nearly all of Quentin Tarantino's fantastic films.
Overnight workers at a grocery find themselves pursued by a deadly maniac.
Cast: Elizabeth Cox, Renée Estevez, Dan Hicks
Member Reviews
Terrible cut of the film.
Shudder why are you showing the cut version?!
this is the edited version. what a slap to the face of horror fans.
according to TUBI site they have the 127 minute version.Why would SHUDDER only have the cut version.Highly illogical if TUBI has better version.
First time I seen this film I really liked it. But, and I dont like complaining about Shudder because, except the Horror Channel, its the best UK as for horror, in the future maybe we could have it uncut? Towards the end there were that many cuts some things didnt make sense. Like the bread man getting killed. He just seemed to explode up the window for no reason. Still I understand that there may be rights issues and I still enjoyed it. Im not one of these people who says "right this one thing isnt to my liking im unscribing" cause I really love Shudder.