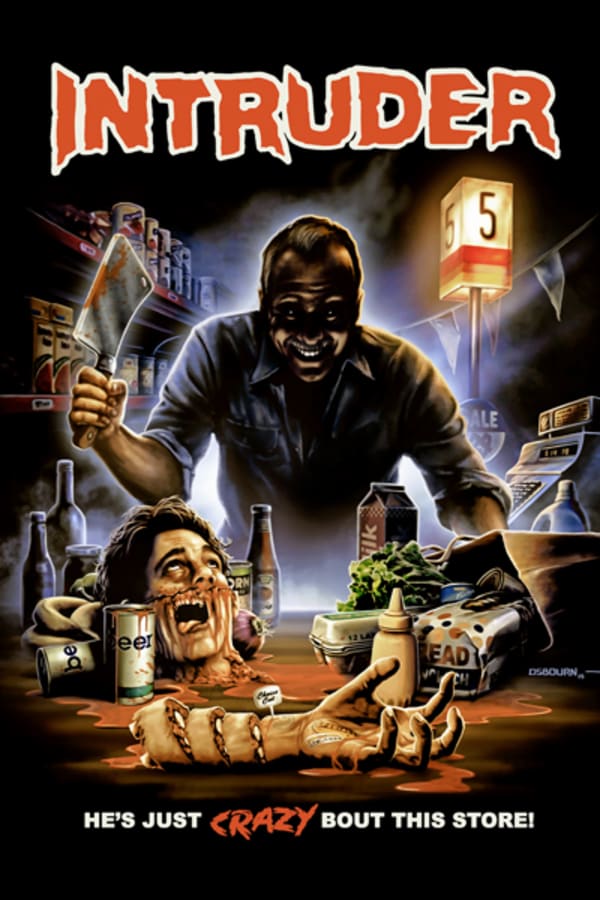 Intruder
Directed by Scott Spiegel
The overnight crew of a supermarket find themselves pursued by a mysterious maniac in this fun late-80s slasher from regular Sam Raimi mainstay Scott Spiegel, who co-wrote EVIL DEAD 2 and appeared in many of Raimi's films. Spiegel wisely enlisted Raimi himself and Bruce Campbell to play supporting characters. The sickening story - about a group of kids who get slayed while staying late to prepare for a going out of business sale, comes from Lawrence Bender, who would later become famous for producing nearly all of Quentin Tarantino's fantastic films.
Overnight workers at a grocery find themselves pursued by a deadly maniac.
Member Reviews
This is the heavily censored version, almost all of the gore has been cut out! You can buy the uncut version on Blu-Ray in the UK, this cut version being on Shudder is very disappointing.
Slow and repetitive the ending is good though
not unrated or directors cut can watch proper version on certain video sites for free poor showing from shudder certainly putting me off subscribing
Oh my goodness. It is like the 1970s Hulk