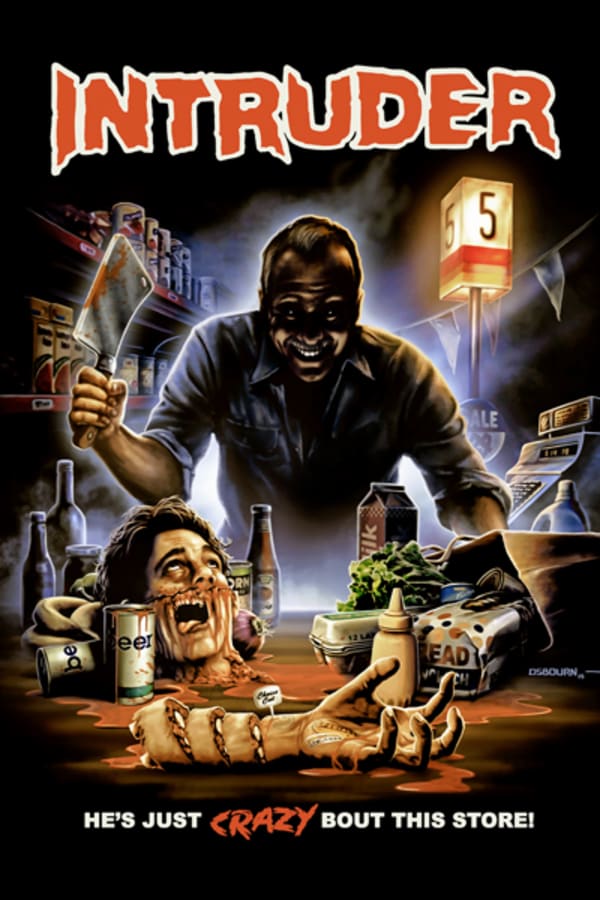 Intruder
Directed by Scott Spiegel
The overnight crew of a supermarket find themselves pursued by a mysterious maniac in this fun late-80s slasher from regular Sam Raimi mainstay Scott Spiegel, who co-wrote EVIL DEAD 2 and appeared in many of Raimi's films. Spiegel wisely enlisted Raimi himself and Bruce Campbell to play supporting characters. The sickening story - about a group of kids who get slayed while staying late to prepare for a going out of business sale, comes from Lawrence Bender, who would later become famous for producing nearly all of Quentin Tarantino's fantastic films.
Overnight workers at a grocery find themselves pursued by a deadly maniac.
Member Reviews
I don't understand why Shudder can claim 'Ad-Free and Uncut' when this version is so sloppily cut. Intruder is known for its creative kills and while it's alright as 80s slashers go, it's only memorable for this aspect. So to have this ridiculous version where the cuts are so jumpy and all of the most iconic scenes aren't even here, Shudder may as well not put this up because this isn't a complete film by any stretch of the imagination. It is not a strong enough slasher based on acting, pacing, editing or plot to be worth watching in anything less than its entirety. What a waste - don't bother watching this version if you've never seen Intruder. Save yourself some time and hunt down the uncut version is easy enough to find now.
Awsum film. Intruder is like the next best thing to your fave beer. It pretty much fulfils everything you expect to see in a 80's slasher film and does what it says on the tin. It ticks all the boxes of the slasher genre and you wont be disappointed. Not exactly a ground breaker but it is a fun slasher film, filled with familiar faces and great dialogue, which keeps the film ticking along nicely. Some great twists keep you guessing and the unusual setting in a super market, makes this piece stand out from the slush pile of straight to video slasher films. Plus its great to see a good cast hold it all together. Thumbs up ;)
Fun slasher if you enjoy the 80's B-movie type. Don't expect a masterpiece, but still very enjoyable with a good soundtrack and some creative kills