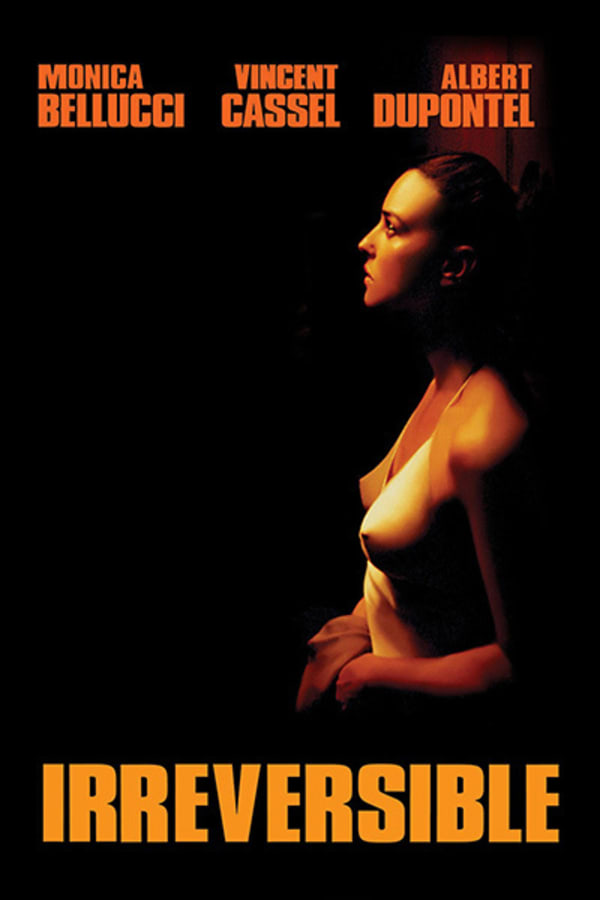 Irreversible
Directed by Gasper Noe
French provocateur Gaspar Noe's controversial arthouse thriller travels back in time to tell the story of a couple who experience an act of brutal violence that changes their lives forever. The film begins with the aftermath, as Marcus (Vincent Cassel, BLACK SWAN) hunts for the assailant in an S&M club, then jumps back to the tunnel where Alex (Monica Belucci, SPECTRE) is savagely attacked in one famously excruciating 9-minute shot. But the biggest shock comes at the end, which is actually the beginning of this savage story. Though the not-for-the-easily-triggered film bitterly divided audiences, it remains a must-see for fans of the Euro-shock era of the 2000's.
A French couple experience a brutal act of violence that changes their lives forever.
Cast: Monica Bellucci, Vincent Cassel, Albert Dupontel
Member Reviews
Pointlessly brutal misogynistic horseshit disguised as pretentious art wankery. Not suitable for people burdened with a soul.
This a reaaaally ugly movie. Feels very real though, and does what it sets out to do
"The first thirty minutes of the film has a background noise with a frequency of 28 Hz (low frequency, almost inaudible), similar to the noise produced by an earthquake. In humans, it causes nausea, sickness and vertigo. It was a cause of people walking out of the theaters during the first part of the film. In fact, it was added with the purpose of getting this reaction." When I see comments from people who couldn't get past the first half hour, I praise this film even more!!!
Wish I could give this zero skulls - what a POS. I was hoping for eye, soul, and social opening/awakening....SOMETHING .... I found this to be stupid, boring and a waste of time....if the DP thought the twisting and turning of the camera was 'avant garde'...think again....more nauseating than anything. Stay away.
WTH kind of ending was that ??? Stupid movie😡