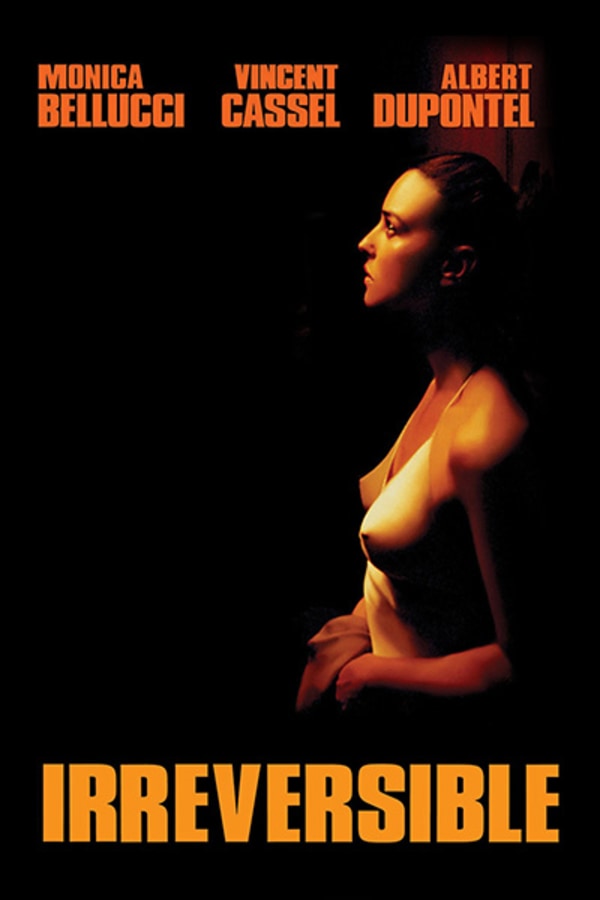 Irreversible
Directed by Gasper Noe
French provocateur Gaspar Noe's controversial arthouse thriller travels back in time to tell the story of a couple who experience an act of brutal violence that changes their lives forever. The film begins with the aftermath, as Marcus (Vincent Cassel, BLACK SWAN) hunts for the assailant in an S&M club, then jumps back to the tunnel where Alex (Monica Belucci, SPECTRE) is savagely attacked in one famously excruciating 9-minute shot. But the biggest shock comes at the end, which is actually the beginning of this savage story. Though the not-for-the-easily-triggered film bitterly divided audiences, it remains a must-see for fans of the Euro-shock era of the 2000's.
A French couple experience a brutal act of violence that changes their lives forever.
Cast: Monica Bellucci, Vincent Cassel, Albert Dupontel
Member Reviews
If you are someone that goes into a movie not reading the capsule then you are just stupid. This is a disturbing film. If you are so fragile that you can't handle such films then read the description first. With that being said yes this is an arthouse film. The storytelling is very different. The spinning camera is meant to be chaotic. Its a chaotic scene when it happens. Is this film horror? Not in the traditional sense, but on a different level the argument can be made. This film is clearly not for everyone. I can't say that I'd watch it again. But the film is brutal. It shows a dark side of the world that does exist. If you can't handle that reality then don't watch it. The acting is well-performed and the story is strong once you put all the pieces together.
There are some things I will never understand, such as the 4-skull rating assigned to this movie. Zero skulls is the only appropriate score here. This is just shitty murder/rape porn disguised as some kind of art house drama. One positive review credits "drastic care and detail in Gaspar Noe's direction," and calls it "a clever and essential deconstruction of violence." I call utter BS on this, since there is absolutely no real story, no character development, no reason to care, no payoff, no real acting, and no balance in camera action between static, fly-on-the-wall witness and self-indulgent, disorienting shaky/rotating cam that ultimately just comes off as boring and trying to hard. The asterisk below indicates where this falls on the Shudder spectrum: TRASH*.......................................................................................................................................................................................GREATNESS
Real tough, don't be squeamish about rape brutality or nudity. Been putting this off for years, really happy I finally saw this. Not a horror movie, more a brutal art house movie than anything else. If you like movies that MAKE you feel something, this is great because of the way it unravels casually and the lack of consideration for the audience. Not a fun movie... slow burn