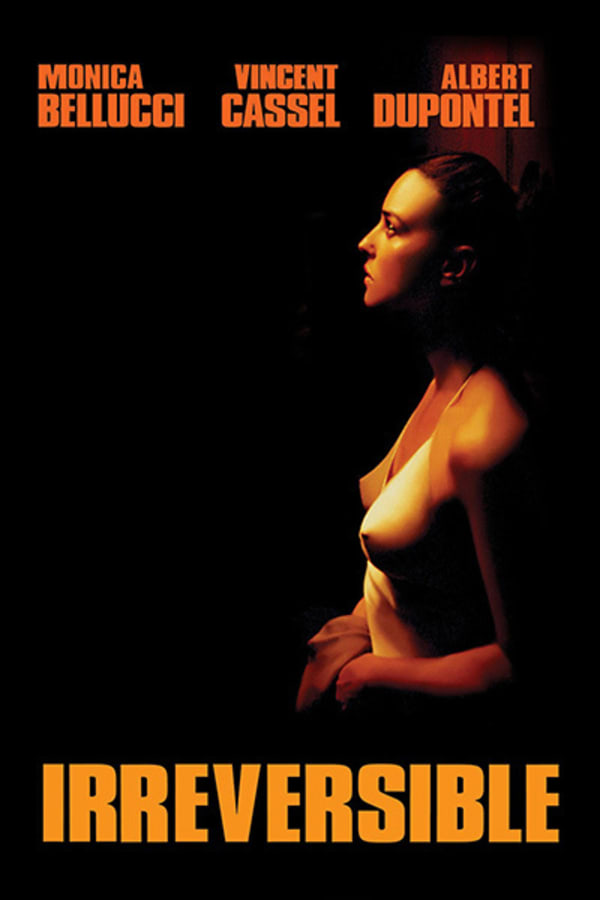 Irreversible
Directed by Gasper Noe
French provocateur Gaspar Noe's controversial arthouse thriller travels back in time to tell the story of a couple who experience an act of brutal violence that changes their lives forever. The film begins with the aftermath, as Marcus (Vincent Cassel, BLACK SWAN) hunts for the assailant in an S&M club, then jumps back to the tunnel where Alex (Monica Belucci, SPECTRE) is savagely attacked in one famously excruciating 9-minute shot. But the biggest shock comes at the end, which is actually the beginning of this savage story. Though the not-for-the-easily-triggered film bitterly divided audiences, it remains a must-see for fans of the Euro-shock era of the 2000's.
A French couple experience a brutal act of violence that changes their lives forever.
Cast: Monica Bellucci, Vincent Cassel, Albert Dupontel
Member Reviews
Captivating from the beginning credits til the final shot. Brutal rape scene should be noted. I didn't find it particularly difficult to watch only because I didn't experience it as realistic, but that depends on your life experience. If you're looking for a good-time slasher film - this is't it. But if you like horror that asks questions like - how exactly do we define consent? and, who's 'civilized' and who's 'the savage' here? - then this one's for you!
Film blew. Thought because enter the void was a decent film this would be too. Would not recommend
Excruciating to watch film that includes book-end disorienting camera work, I guess to give the viewers a taste of the disequilibrium experienced by the characters. Famous (or infamous) for the prolonged BRUTAL rape of the female character. This is also told, like "Memento", backwards so that the viewer gets information characters already have, which has the effect of almost devastating the viewer. I cannot completely recommended this film. The violence at the beginning is GRAPHIC and you have that WTH moment of confusion as to what is going on and why. In the end, it might have been justified. That is really the only "horror" in the movie other than dealing with a gleeful human monster.
This was on my list of must-watch movies but sadly it isn't available in my country! C'mon Shudder...