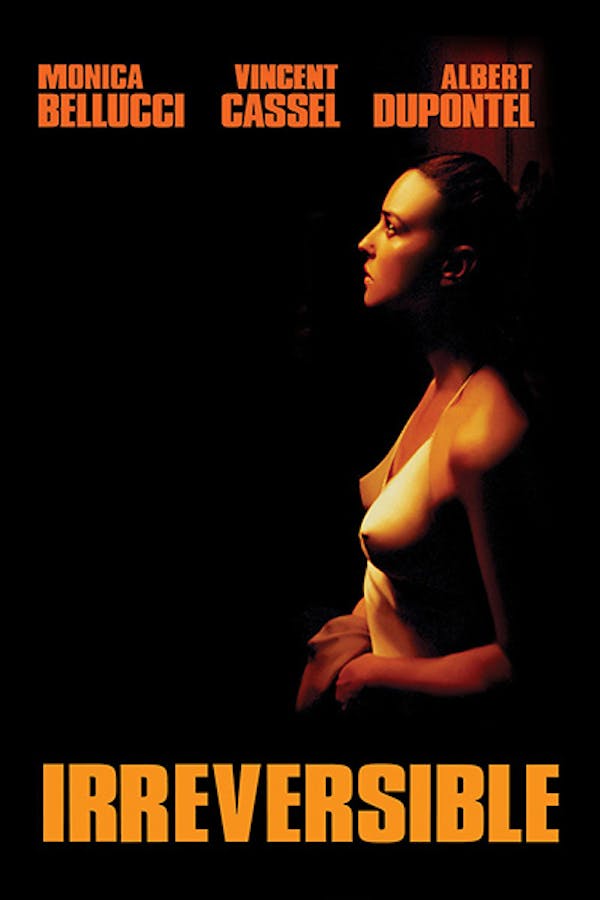 Irreversible
Directed by Gasper Noe
French provocateur Gaspar Noe's controversial arthouse thriller travels back in time to tell the story of a couple who experience an act of brutal violence that changes their lives forever. The film begins with the aftermath, as Marcus (Vincent Cassel, BLACK SWAN) hunts for the assailant in an S&M club, then jumps back to the tunnel where Alex (Monica Belucci, SPECTRE) is savagely attacked in one famously excruciating 9-minute shot. But the biggest shock comes at the end, which is actually the beginning of this savage story. Though the not-for-the-easily-triggered film bitterly divided audiences, it remains a must-see for fans of the Euro-shock era of the 2000's.
A French couple experience a brutal act of violence that changes their lives forever.
Cast: Monica Bellucci, Vincent Cassel, Albert Dupontel
Member Reviews
I dont take drugs but im thinking maybe i should have just to try and follow the camera work! Heap of shit
Gaspar Noé is a savage. Great movie! All skulls.
This movie is definitely not for the sensitive ones. Brutal yes but stuff like this really happens to women.
I really liked this movie. Reversing the movie gave us an insight them and their story. Priorities of importance for him and complacency to her personal safety was overlooked. The rape scene was brutal and so was her outcome.