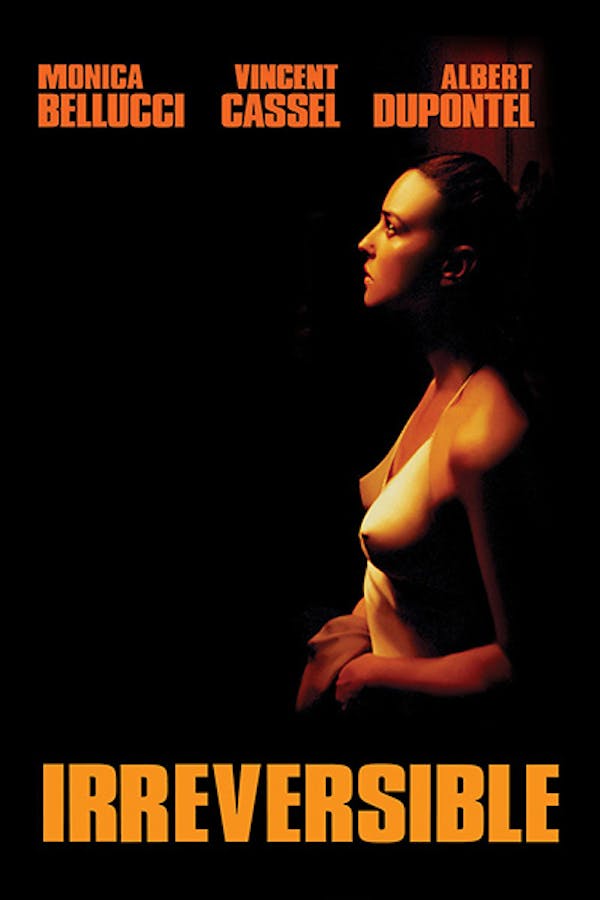 Irreversible
Directed by Gasper Noe
French provocateur Gaspar Noe's controversial arthouse thriller travels back in time to tell the story of a couple who experience an act of brutal violence that changes their lives forever. The film begins with the aftermath, as Marcus (Vincent Cassel, BLACK SWAN) hunts for the assailant in an S&M club, then jumps back to the tunnel where Alex (Monica Belucci, SPECTRE) is savagely attacked in one famously excruciating 9-minute shot. But the biggest shock comes at the end, which is actually the beginning of this savage story. Though the not-for-the-easily-triggered film bitterly divided audiences, it remains a must-see for fans of the Euro-shock era of the 2000's.
A French couple experience a brutal act of violence that changes their lives forever.
Cast: Monica Bellucci, Vincent Cassel, Albert Dupontel
Member Reviews
Can't say I enjoyed it. Confusing and weird. I like a good horror movie (obviously) but I found this nonsensical.
This isn't Gaspar Noé's best movie for sure, but it is very interesting and definitely succeeds in what it was going for. It's a little too much for personally. And for people who keep complaining about the cinematography clearly just didn't realise what purpose it had in the movie. If ur gonna watch, be warned it's hard to watch for a portion of the movie and the cinematography can make some feel nauseous.
Stone old masterwork. A brutal and literal critique of violence and our hypocrisy towards it. Noe's tour de force of visual and sonic assault, is told in reverse chronological order to let us deconstruct in our minds what we have just witnessed.
brilliant peace of art. i have the pleasure of owning a copy of this. the concept of everything in reverse
Worse movie ever and whats with the camera dude