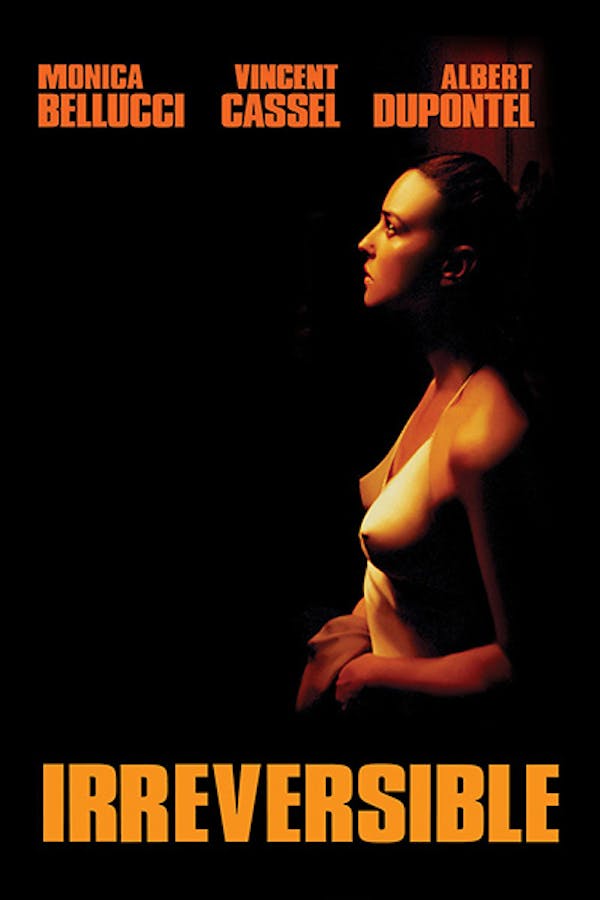 Irreversible
Directed by Gasper Noe
French provocateur Gaspar Noe's controversial arthouse thriller travels back in time to tell the story of a couple who experience an act of brutal violence that changes their lives forever. The film begins with the aftermath, as Marcus (Vincent Cassel, BLACK SWAN) hunts for the assailant in an S&M club, then jumps back to the tunnel where Alex (Monica Belucci, SPECTRE) is savagely attacked in one famously excruciating 9-minute shot. But the biggest shock comes at the end, which is actually the beginning of this savage story. Though the not-for-the-easily-triggered film bitterly divided audiences, it remains a must-see for fans of the Euro-shock era of the 2000's.
A French couple experience a brutal act of violence that changes their lives forever.
Cast: Monica Bellucci, Vincent Cassel, Albert Dupontel
Member Reviews
One of my top 5 disturbing movies.
Overblown & pompous. Imagine all the cliches about French cinema and then square them. Gratuitous nastiness (violence & rape), absurdly pretentious backwards storytelling and awful, awful dialogue. Because the story is told in reverse, and all the characters are pretty unlikable you are left with no reason to hang in there. Vincent Cassel's performance is entertaining, I suppose.
Hard to watch. Impossible to forget.
I can appreciate this from an artistic standpoint even if I personally hated every second of it.