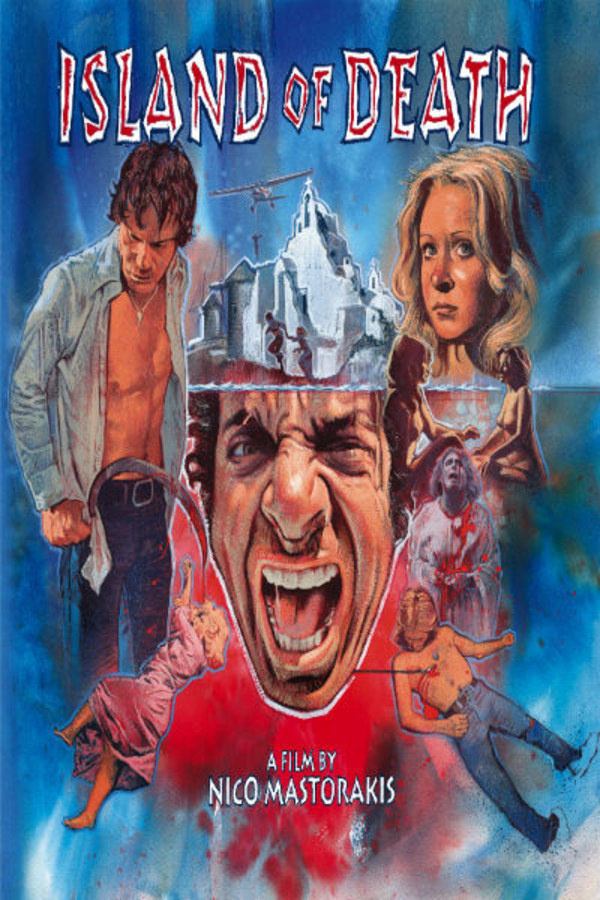 Island of Death
Directed by Niko Mastorakis
In this ultra-controversial shocker, a couple murder Greek islanders in outrageously cruel ways. When they arrive in Mykonos, Christopher and Celia seem like kind newlyweds. But after Christopher crucifies a fellow tourist, it becomes clear the lovers are psychopathic religious maniacs whose honeymoon involves killing anyone they find morally offensive. Since Mykonos is a haven for gays, lesbians and swinging straights, the crazy couple have plenty of victims to choose from. Politically incorrect to an extreme and definitely not for the easily triggered. Contains sexual scenes, violence and gore.
In this ultra-controversial shocker, a couple murder islanders in outrageously cruel ways.
Cast: Robert Behling, Jane Lyle, Jessica Dublin, Gerard Gonalons
Member Reviews
That main actor was yummy but crazy. The movie was kinda bad, made my Greece seem like a barbarian wasteland full of sin and evil, etc. And the end WTF was up with that....
Another bomb. At times this picture is a musical, a really bad B-film, terrible acting and rough dialogues! Editing is atrocious and continuity seems to have escaped the producer and director. 5/2018
I watched this movie because it was a notorious "video nasty" in the UK, and did not regret the choice. I recommend others will find it less entertaining.
Worst tourist information promo ever!
consider that an enthusiastic 3 skulls. definitely a 'let's throw as much as we can against a wall, some of it's bound to stick' film. it has some dead spots here and there, but that's why we all have dual monitors now, right? - to browse through twitter until the next nasty bit comes up. honestly, i'm surprised this doesn't have more of a reputation. it has some truly nasty moments. it doesn't make a bit of sense, & there's no story to speak of, really, but it has some reasonably vicious stuff, & a fairly generous number of cute girls, naked reasonably often. we've all seen worse, i feel confident in saying. that goat business is unreasonably nasty, though.