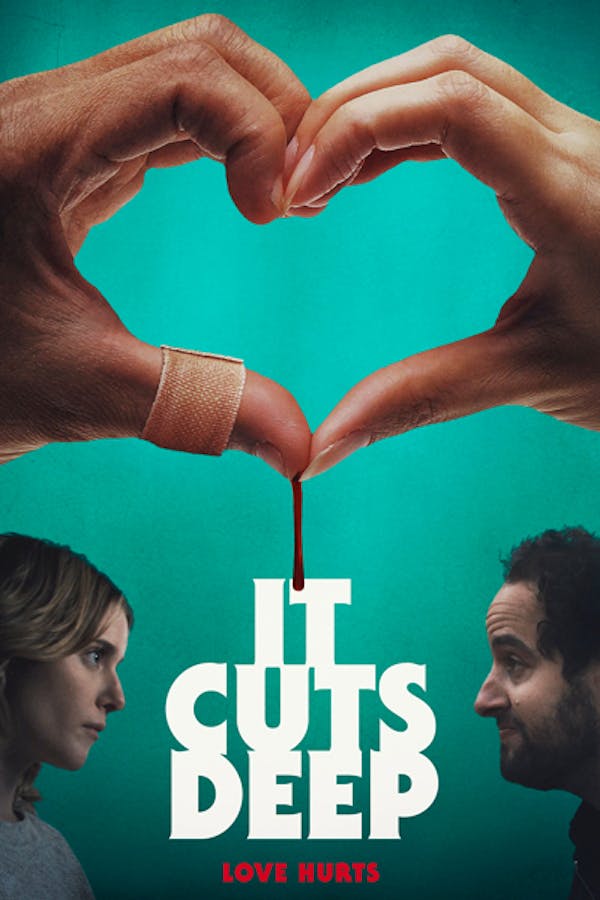 It Cuts Deep
Directed by Nicholas Santos
While on Christmas vacation, Ashley tells her boyfriend Sam that she hopes to tie the knot and start a family, a thought that terrifies Sam. When the attractive and seemingly omnipresent Nolan shows up and alludes to potentially violent ties to Sam's past, Sam's world begins to close in around him in terrifying ways.
When an old friend returns, Sam's world begins to close in in terrifying ways.
Cast: Charles Gould, Quinn Jackson, John Anderson
Member Reviews
Dialogue appears to be written by a 12-year-old boy. The words coming out of this grown man's mouth sound more like a naughty schoolboy on the internet when mummy and daddy aren't around. It held my interest til the end though and, in spite of the man acting like a child, I realized his girlfriend is actually more annoying than he is. I wasn't keen on the plot twist. Still, worth a watch. At least it seemed fairly unique.
I loved every second of it. Truly a horror comedy. Unique and interesting. Left a thread or two unexplained but other than that, great
Horror... yes. Comedy.... no. The categories might need some sorting out. But, its pretty good.