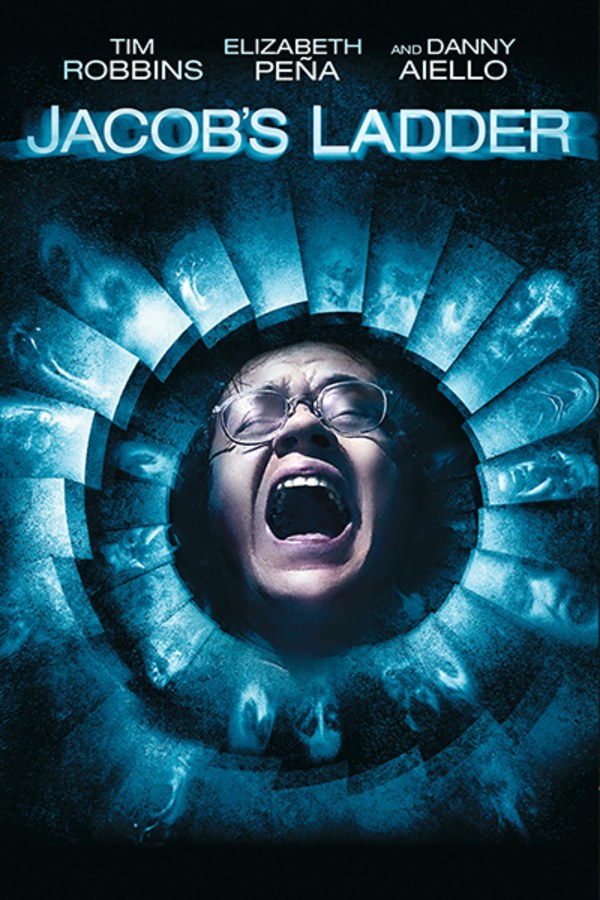 Jacob's Ladder
Directed by Adrian Lyne
Mourning his dead child, a haunted Vietnam vet attempts to discover his past while suffering from a severe case of disassociation. To do so, he must decipher reality and life from his own dreams, delusion, and perception of death.
A Vietnam vet must decipher reality from his own dreams, delusion, and perception of death.
Cast: Tim Robbins, Elisabeth Pena, Danny Aiello
Member Reviews
Really good movie, great performance by Tim Robbins. It's one of those movies that has a well designed story and visuals leading up to a satisfying conclusion. Definitely worth a watch.
Extremely disturbing and still relevant. Runs off the rails for about 15 min during the second act but quickly gets back during the third. Trippy flashbacks too.
Wow. I can't believe that I have not discovered this film until recently. I was 3 years old when this film came out and I am a huge psychological thriller and horror film fan; however, I am extremely critical. I haven't watched a decent film within this genre since my favorites, 'Seven,' or 'Silence of the Lambs.' The symbolism, character development, and plot were unbelievable which is why I highly recommend this film to those who love movies that really make you think.
A great Psychological Thriller/Suspense/Horror Movie. One of the best of its kind. In my opinion, this one is a must watch for Horror Fans.