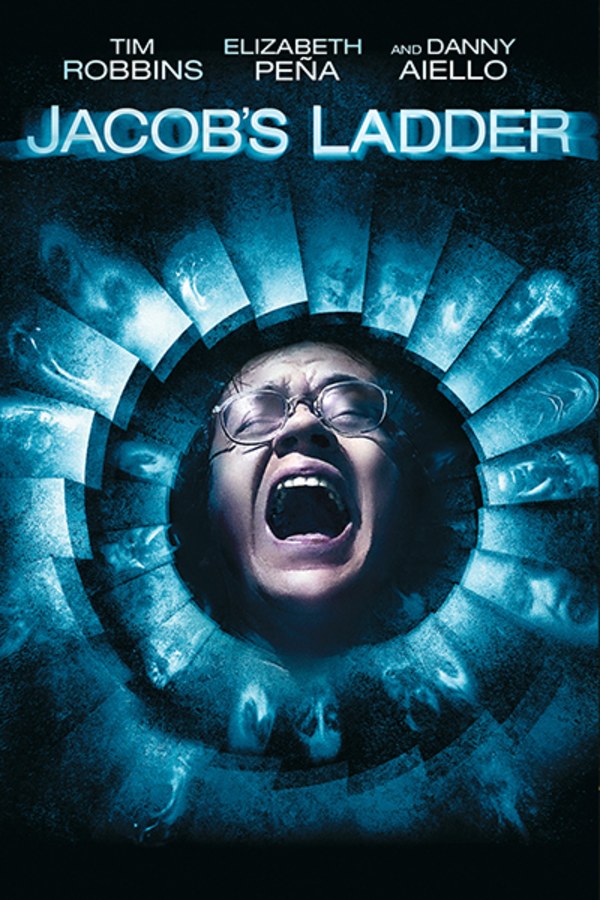 Jacob's Ladder
Directed by Adrian Lyne
Mourning his dead child, a haunted Vietnam vet attempts to discover his past while suffering from a severe case of disassociation. To do so, he must decipher reality and life from his own dreams, delusion, and perception of death.
A Vietnam vet must decipher reality from his own dreams, delusion, and perception of death.
Cast: Tim Robbins, Elisabeth Pena, Danny Aiello
Member Reviews
One of the most terrifying movie I have ever seen with an amazing cast and exceptional story.
Wow I keep getting error messages saying not able to play in my country... thank goodness I purchased this movie at Best Buy years ago with all of the deleted scenes lol shutter you guys need to get your shit together or I'm going to u subscribers
I see this character with all her shaggy messyhair and some of the other characters in this film and I am just really grateful to have a haircut I am a civilian that decidedto totally shave his head.
I decided to read about the hallucinogenic drugs in particular the one that was called BZ. I wondered how the film would be different if the drug worked as intended and the American soldiers had attacked the rival faction as intended. Wouldn't have been a much different movie.