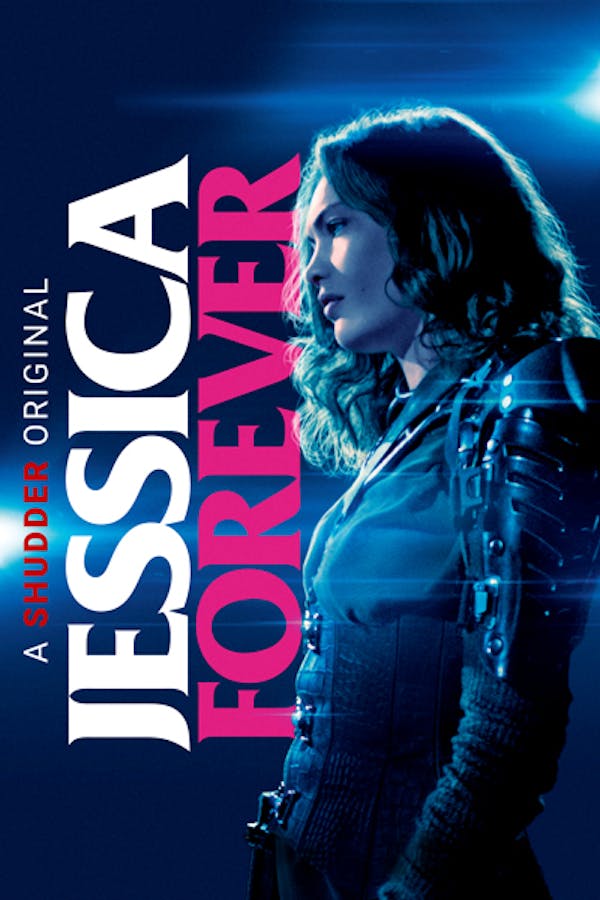 Jessica Forever
Directed by Caroline Poggi, Jonathan Vinel
Jessica is the leader of a group of lost boys with a violent past who now seek peace and harmony. She is the only one to have ever brought them love and understanding. They only wish to create a world where they can live in peace together, and forever. A SHUDDER ORIGINAL.
Jessica is the leader of a group of lost boys with a violent past, who now seek peace and harmony.
Cast: Aomi Muyock, Lukas Ionesco, Maya Coline, Paul Hamy
Member Reviews
one woman turns a gaggle of murdery orphan boys into a loving terrorist family with just the power of hugs! so fucking dumb.
Intriguing, feminist, minimal dystopian thriller. It feels very French (I think it's because the cast is all really beautiful, and all have perfect skin...), and it's beautiful story about a chosen family looking out for one another. Fuck toxic masculinity.
I really tried to give this a chance. Too many questions kept coming up. Why only orphan boys? What happened to them to make them so violent? Where's the money coming from for their food and other purchases? If the "Special Forces" are technologically advanced enough to use armed drones to attack Jessica and her group, why can't these forces find them faster? What happened to the people who once lived in the houses where Jessica and the boys choose to live? And so on and so on. To believe in a fictional world, once has to be convinced to suspend one's disbelief; this film failed to do that for me. The theme is a worthy one, but the story just wasn't there.
It's an interesting film. It stuck with me. The climax is, not to spoil it, well done and fits. I got the sense set pieces were constrained by budget.
it was ok i guess... not my kind of movie...