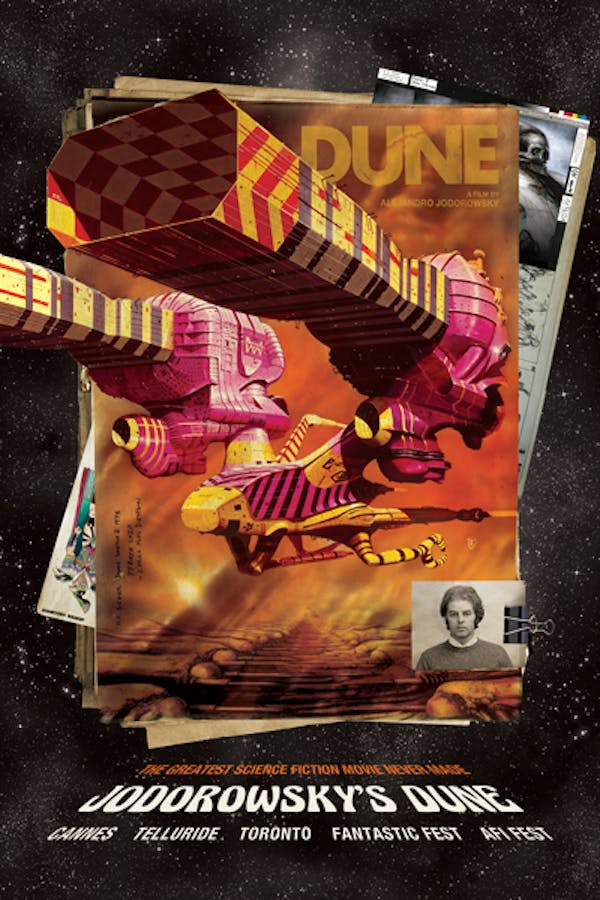 Jodorowsky's Dune
Directed by Frank Pavich
Filmmaker Alejandro Jodorowsky discusses how he would have adapted Frank Herbert's classic sci-fi novel "Dune" for the big screen
Filmmaker Alejandro Jodorowsky discusses how he would have adapted Frank Herbert's classic sci-fi novel "Dune" for the big screen
Cast: Alejandro Jodorowsky, Michel Seydoux, H.R. Giger
Member Reviews
If this film was an Iron Maiden record, it be Powerslave. It is flawless, the influence can be heard through out all four corners of the earth and echos in the universe.
Super interesting Docu on the never made Jodorowsky ´s Dune. That movie would been awesome.
makes you wish Jodorowsky's Dune had been made
SOME VISIONARY SHIT... ALEJANDRO IS A G
I've had a hard time lately and this movie made me feel a bit better.