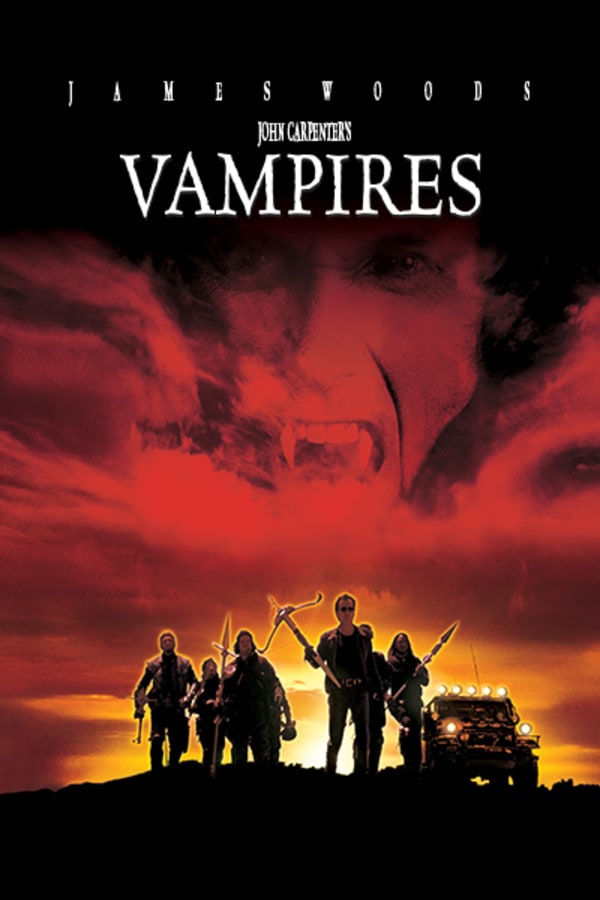 John Carpenter's Vampires
Directed by John Carpenter
James Woods stars as Jack Crow, leader of a team of vampire hunters hired by the Vatican. After wiping out a vampire nest in rural New Mexico, "Team Crow" is savagely ambushed during the victory celebration by the unholy Valek (Thomas Ian Griffith), a vicious 600-year-old vampire. Valek is nearing the end of a long search for the elusive Berziers Cross, the ritual implement that can give him and all vampires succeeding him omnipotent power to walk in the daylight. Accompanied only by his sole surviving colleague (Daniel Baldwin), a young priest , and a prostitute (Sheryl Lee) bitten by Valek who has yet to "change over," Crow pursues Valek through the high deserts.
A vampire hunter must retrieve a cross before it falls into the hands of the undead, producing dire consequences for humanity.
Cast: James Woods, Daniel Baldwin, Sheryl Lee
Member Reviews
THE vampire action movie.
Still holds up. Carpenter still one of the greats.
I love this movie so much
great movie agree could use a sequal
Haven't seen this in awhile but it was good to watch again. I wish Carpenter had done a followup to this.