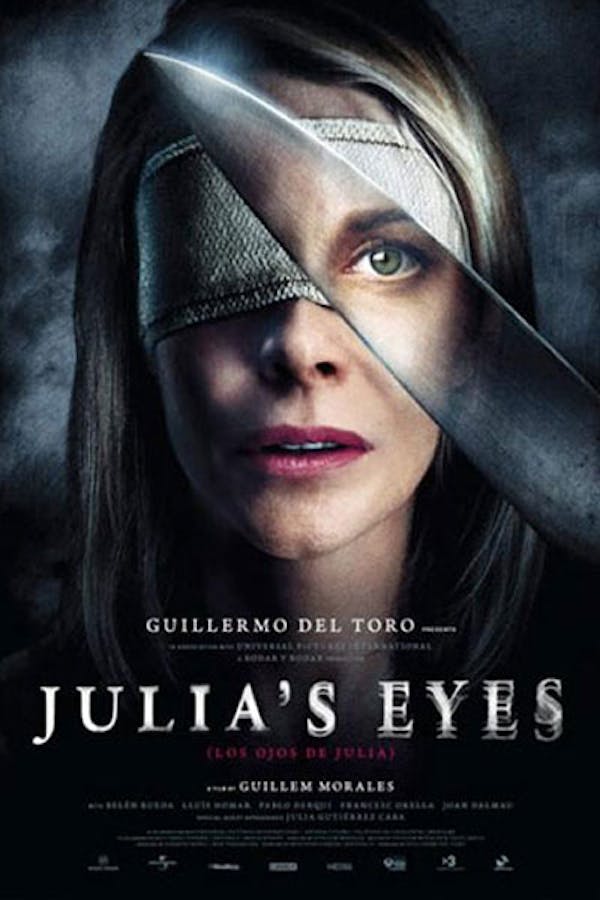 Julia's Eyes
Directed by Guillem Morales
A woman must discover who or what killed her sister before she goes completely blind in this knuckle-biting thriller from producer Guillermo Del Toro (PAN'S LABYRINTH, HELLBOY). Though all signs point to suicide, Julia is compelled to investigate. Retracing her sister's final steps, she's drawn into a maze of hidden threats and spiralling dread and a dark world that seems to hide a mysterious, malevolent presence. As Julia begins to uncover clues, she senses someone is watching her. Soon she finds herself trapped in a nightmare from which she cannot awake. (In Spanish with English Subtitles)
A woman must discover who or what killed her sister before she goes completely blind.
Cast: Belen Rueda, Lluis Homar, Pablo Derqui
Member Reviews
Too many films jump right in with the action. Sorry not sorry, but storytellers have to take a moment to make us care about the characters. I was bored within ten seconds. Switched it off after ten minutes. Wish I hadn't waited that long.
I ❤️ anything Del Toro and this didn't disappoint!
I really enjoyed it! Good story line and great scare
I enjoyed this, I'll continue to watch every one of Del Toro's films.