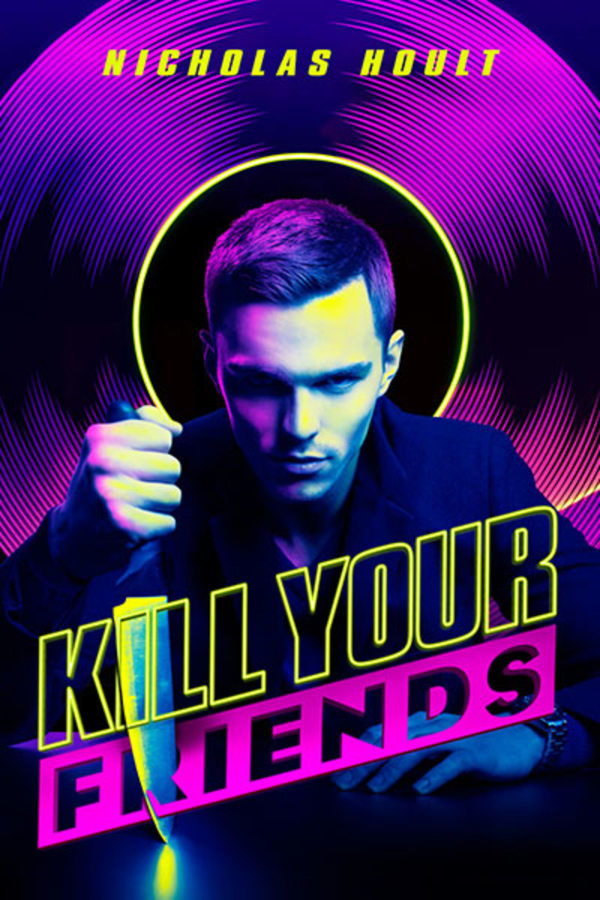 Kill Your Friends
Directed by Owen Harris
As the twentieth century breathes its very last, with Britpop at its zenith, twenty-seven-year-old A&R man Steven Stelfox (Hoult) is slashing and burning his way through London's music industry. Blithely crisscrossing the globe in search of the next megahit—fueled by greed and inhuman quantities of drugs and alcohol—Stelfox freely indulges in an unending orgy of self-gratification. But the industry is changing fast, the hits are drying up, and the only way he's going to salvage his sagging career is by taking the idea of "cutthroat" to murderous new levels.
With Britpop at its zenith, someone is slashing and burning his way through London's music industry.
Cast: Nicholas Hoult, Craig Roberts, James Corden, Tom Riley, Ed Skrein
Member Reviews
I like the backdrop of the UK music scene in the 90's, but the lead is so unlikable / unrelatable, and his motivations so trite, that I didn't really enjoy this one.
Really a 3.3 - The pacing falls apart but I actually watched it twice in order to share a larf with my hunney. A&R/music industry IS awful- so anyone who is even indirectly connected with it at some point in their lives will experience schadenfreude...
I don't hate it but I wish I had the time back. Watched it years ago.
In spite of how hot Nicolas Hoult is as a Patrick Bateman esque music exec psycho, the story is slow and there is little to no real excitement. I was actually disappointed with the ending because it was just so cliche.
As other reviewers have mentioned it owes quite a bit to American Psycho and would play as a good companion piece on a double bill. Still fun on its own though!