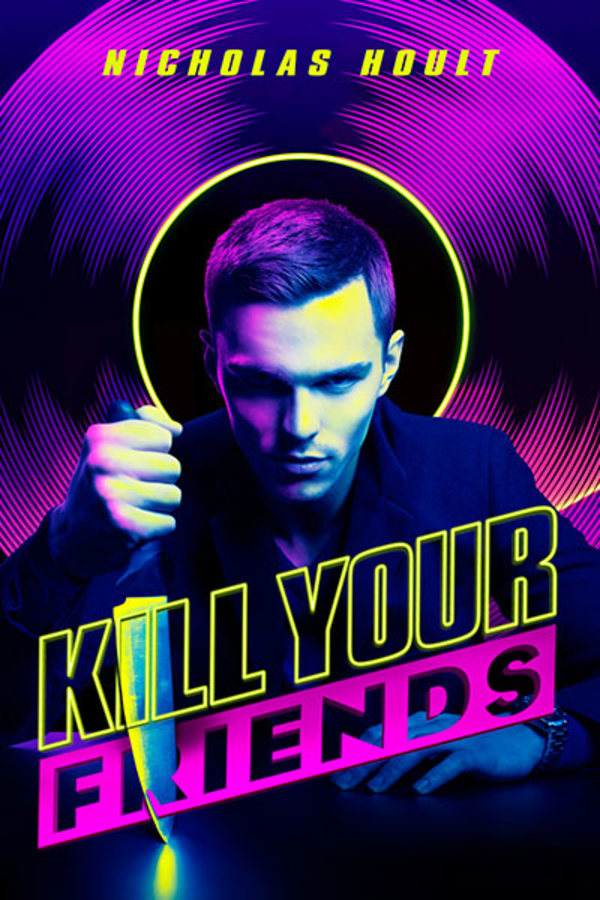 Kill Your Friends
Directed by Owen Harris
As the twentieth century breathes its very last, with Britpop at its zenith, twenty-seven-year-old A&R man Steven Stelfox (Hoult) is slashing and burning his way through London's music industry. Blithely crisscrossing the globe in search of the next megahit—fueled by greed and inhuman quantities of drugs and alcohol—Stelfox freely indulges in an unending orgy of self-gratification. But the industry is changing fast, the hits are drying up, and the only way he's going to salvage his sagging career is by taking the idea of "cutthroat" to murderous new levels.
With Britpop at its zenith, someone is slashing and burning his way through London's music industry.
Cast: Nicholas Hoult, Craig Roberts, James Corden, Tom Riley, Ed Skrein
Member Reviews
I had a hard time making it through this one. While the acting was good and there were a few humorous parts, it really left a lot to be desired. Mainly in the killing category.
It was okay Nicholas Holt was good
A really smart A & R guy would have invented a TV show called The X Factor.
Bloody brilliant. Love the black humour, the dark and funny tone. Nicolas Hoult was superb. and i love the over top campiness of it all
I was really into this until the end. I feel like it ended so suddenly. The acting is really good and the movie was really interesting, but the ending just seemed so sudden. Worth a watch though.