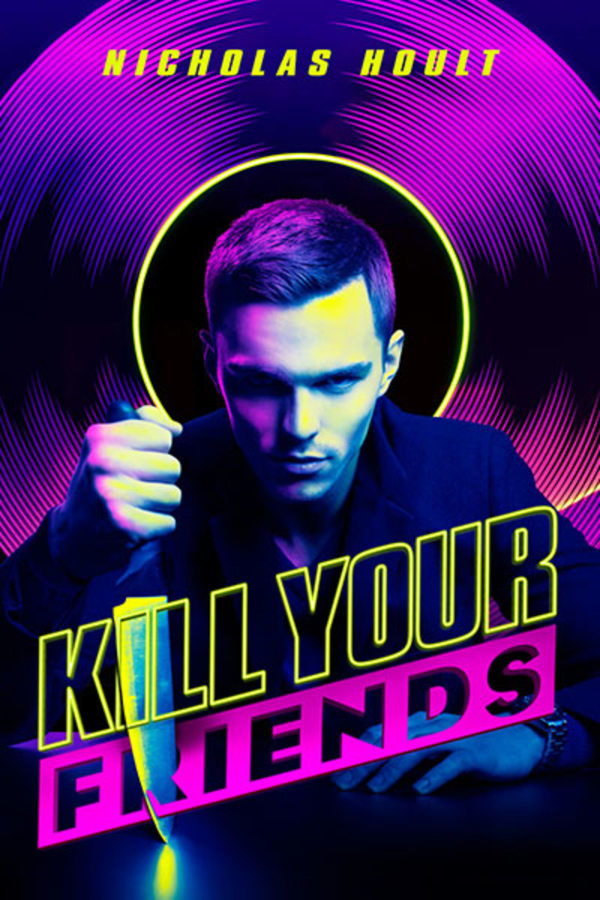 Kill Your Friends
Directed by Owen Harris
As the twentieth century breathes its very last, with Britpop at its zenith, twenty-seven-year-old A&R man Steven Stelfox (Hoult) is slashing and burning his way through London's music industry. Blithely crisscrossing the globe in search of the next megahit—fueled by greed and inhuman quantities of drugs and alcohol—Stelfox freely indulges in an unending orgy of self-gratification. But the industry is changing fast, the hits are drying up, and the only way he's going to salvage his sagging career is by taking the idea of "cutthroat" to murderous new levels.
With Britpop at its zenith, someone is slashing and burning his way through London's music industry.
Cast: Nicholas Hoult, Craig Roberts, James Corden, Tom Riley, Ed Skrein
Member Reviews
I'm sure it's good if you're the same type of thinker he is in which I am not. Found it really boring when I tried to enjoy it
The acting was great but the storyline dragged so much, it was hard to keep paying attention. I am normally not one to get bored during movies either. It felt like a knock off American Pyscho at times, but it's still a good movie and worth the watch.
Meh. It's the Diet Coke version of American Psycho. 2.5 skulls, rounding up to 3.
The soundtrack and editing is fine, but Stelfox is a poor man's Patrick Bateman. It's flat with one note nihilism and characters as uninteresting as they are unlikable. There's some snappy dialogue, but I'd rather just watch American Psycho or Filth to see the same story done right. There's too little killing no friends to be found.
lol this is basically the show skins if Tom grew up. it was pretty boring except for the music.