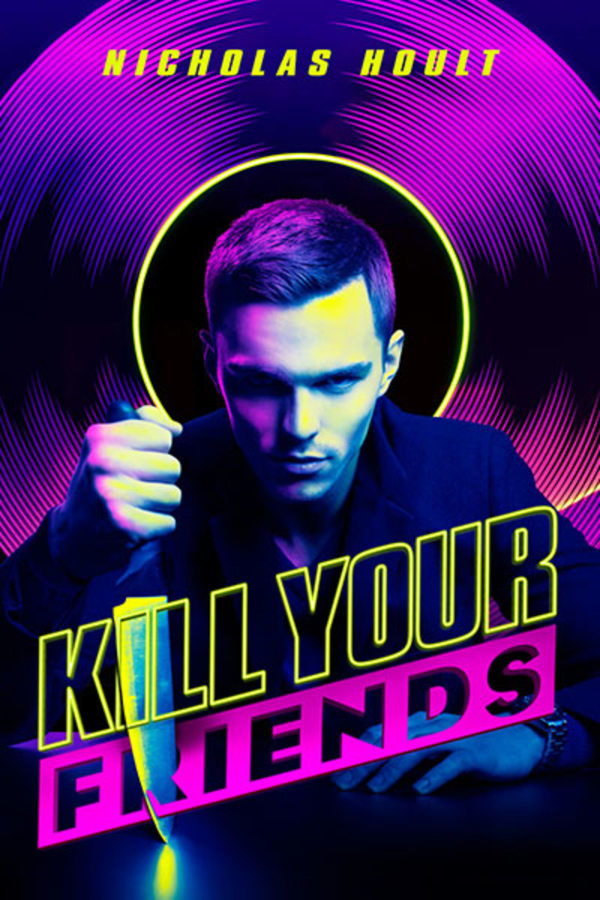 Kill Your Friends
Directed by Owen Harris
As the twentieth century breathes its very last, with Britpop at its zenith, twenty-seven-year-old A&R man Steven Stelfox (Hoult) is slashing and burning his way through London's music industry. Blithely crisscrossing the globe in search of the next megahit—fueled by greed and inhuman quantities of drugs and alcohol—Stelfox freely indulges in an unending orgy of self-gratification. But the industry is changing fast, the hits are drying up, and the only way he's going to salvage his sagging career is by taking the idea of "cutthroat" to murderous new levels.
With Britpop at its zenith, someone is slashing and burning his way through London's music industry.
Cast: Nicholas Hoult, Craig Roberts, James Corden, Tom Riley, Ed Skrein
Member Reviews
People give this movie much more crap than it deserves. This was a decent, well-produced, comedic thriller with excellent performances and a great 90s british soundtrack. The problem is that the title is awfully misdirecting: there is actually very little killing and not done by friends as the protagonist is a apathic piece of shit. Many compare this to American Psycho but I think it is unfair to do so. Some elements in the plot are similar (I am certain this was deliberate by the director) but they all go in different directions. Also, as Bateman in AP is a completely insane monster, Nicolas Hoult (a great young actor) here is rather an ambitious, rational, devoid of regrets businessman who kills and plots to flatter his ego. Most of all, I loved the dialogues and the sick unpolitically correct of it all. Give it a try with an open mind, especially if you lived through the 90s as a teenage, you won't regret it.
The British version of American Psycho. Amazing movie, Hoult played the part brilliantly.
This movie was brilliant. From the acting to the direction g and all in between. Nicholas Hoult, cheers love! You were amazing in this. This movie is not a non stop action movie or thriller. so get that out of your had before watching. The side banter was the best part. It helped us look into the mind of a killer. What he's thinking and how he knows total manipulation of every situation. You see his total transformation into an uncontrollable killer to rise to the top. It's not American psycho at all. He was a serial killer with no motivation except his own desires. This movies about getting to the top and not caring who you screw over or kill to do so. It's only missing a skull because I wish we could have seen more of how he became who he is. Brilliant. Enticing. Madness and greed are the premise of all his actions. It's wasn't for the thrill of a kill. It was the downward spiral of madness of a narcissistic pride filled killer that doesn't kill for the body count or the thrill, it was for pure greed and need to stop at nothing to climb the ladder in an already corrupt industry. Well done!!
This was brilliant. So well done. The acting is so believable you think your in the movie. The side banter was an added bonus to get into the guys head. The writer did an amazing script. The acting made it even better. The only reason this isn't a 5 skull, is because we didn't get to see enough of the missing story lines. You will see. Don't want to ruin this for anyone. Make sure you are prepared to enjoy the movie. Not
I'm sure it's good if you're the same type of thinker he is in which I am not. Found it really boring when I tried to enjoy it