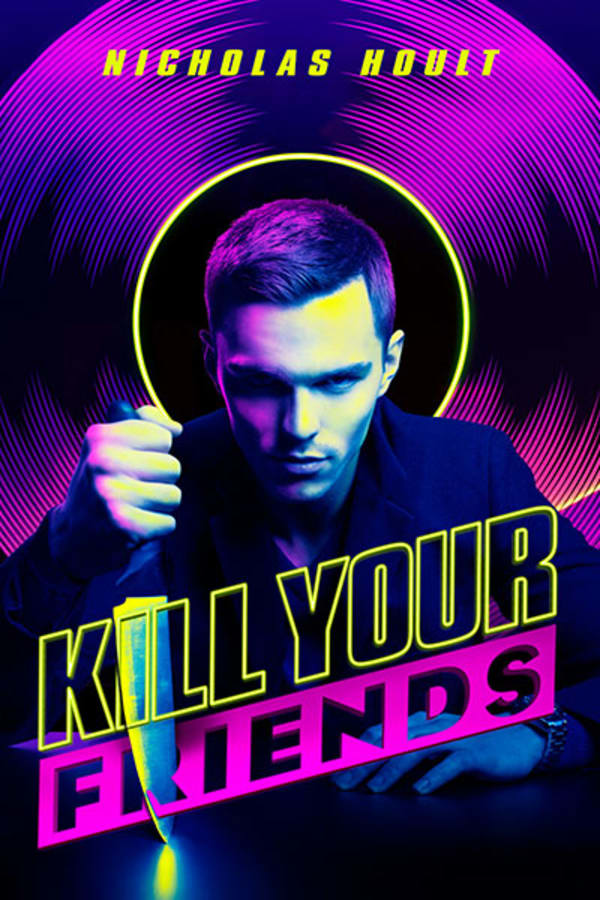 Kill Your Friends
Directed by Owen Harris
As the twentieth century breathes its very last, with Britpop at its zenith, twenty-seven-year-old A&R man Steven Stelfox (Hoult) is slashing and burning his way through London's music industry. Blithely crisscrossing the globe in search of the next megahit—fueled by greed and inhuman quantities of drugs and alcohol—Stelfox freely indulges in an unending orgy of self-gratification. But the industry is changing fast, the hits are drying up, and the only way he's going to salvage his sagging career is by taking the idea of "cutthroat" to murderous new levels.
With Britpop at its zenith, someone is slashing and burning his way through London's music industry.
Cast: Nicholas Hoult, Craig Roberts, James Corden, Tom Riley, Ed Skrein
Member Reviews
excellent soundtrack and visuals. reminds me of trainspotting
I actually really liked it. Love most of the actors. It's like the music industry version of American Psycho or Wolf of Wall Street.
Kinda boring. the plot is predictable not to mention annoying. The main character is too unlikable for me to care what happened to him and i often found myself wondering why I cared to finish it. Would not recommend if you are looking for a serious thriller. If you want some background noise then sure, pic this one. sorry I know my review is harsh.
Whiny protagonist and no likable characters. Also the description makes it look like a mystery slasher. Literally no mystery about it. He's an entitled douchebag. Give this one a pass.
Worthwhile. Not enough Britpop Easter eggs but the few it had were mint.