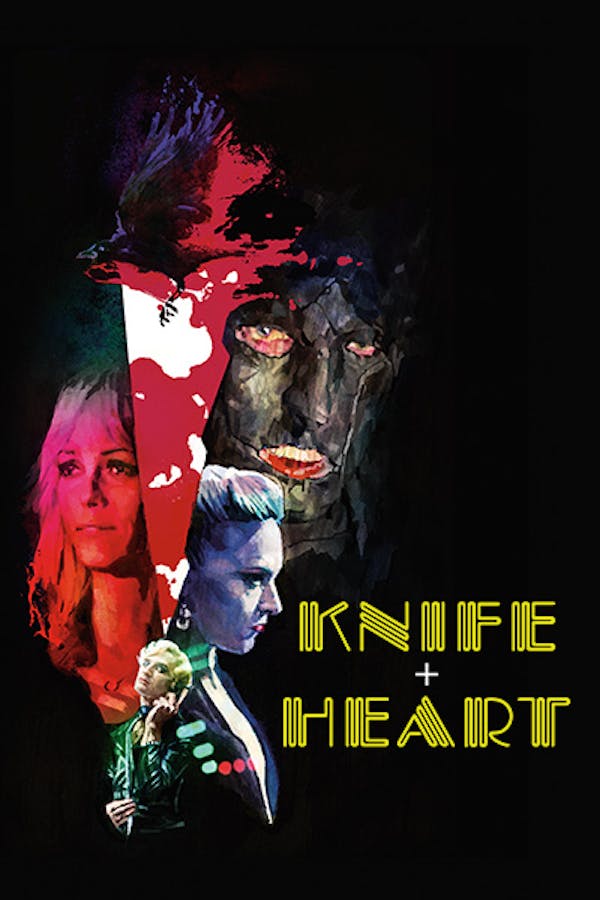 Knife + Heart
Directed by Yann Gonzalez
Paris, Summer 1979. Anne (French superstar Vanessa Paradis) produces third-rate gay porn. When one of her actors is brutally murdered, Anne is caught up in a strange investigation that turns her life upside-down. An ultra-stylish and blood-soaked ode to '70s-era De Palma, Argento, and Friedkin, shot on 35mm and featuring a killer retro score from M83.
Paris, 1979. Someone is brutally murdering the cast of gay porn in this stylish new vision of queer horror.
Cast: Vanessa Paradis, Kate Moran, Nicolas Maury
Member Reviews
Really really good, beautiful, captures something elusive in the picture it paints of the resilience of queer people! We have always been here 🏳️‍🌈
A very campy fun serial killer thats v gay! Thats about it but thats very definitely not a bad thing!
Shudder A-Z: Haven't stopped thinking about this movie since I watched it. Genuinely hilarious, amazing soundtrack from M83, great acting. There is like one scene I would cut from this movie. The VISUALS, it's just so awesome. I really just love it all. Need to see again.
Excellent! Loved everything about it.
Not the kind of movie I thought I would like, but turned out to be a good visual movie, great acting, a bit mesmerizing, as some said very french with some Argento influences.