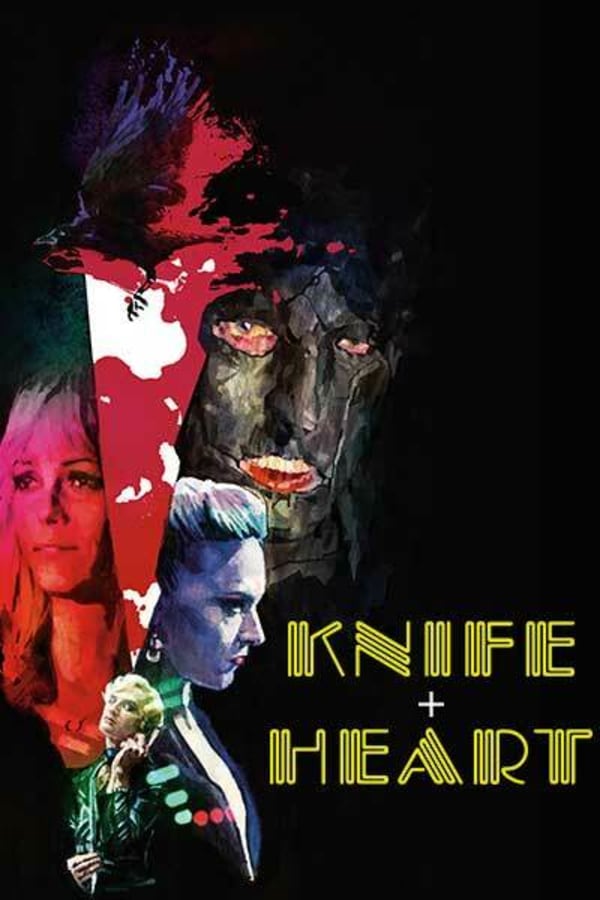 Knife + Heart
Directed by Yann Gonzalez
Paris, Summer 1979. Anne (French superstar Vanessa Paradis) produces third-rate gay porn. When one of her actors is brutally murdered, Anne is caught up in a strange investigation that turns her life upside-down. An ultra-stylish and blood-soaked ode to '70s-era De Palma, Argento, and Friedkin, shot on 35mm and featuring a killer retro score from M83.
Paris, 1979. Someone is brutally murdering the cast of gay porn in this stylish new vision of queer horror.
Cast: Vanessa Paradis, Kate Moran, Nicolas Maury
Member Reviews
Stylish, cool, and brutal
I personally loved it. I could feel the sleaze oozing off the screen. It was a bit sad too. Fantastic movie
It takes place in the year I was born. I don't know if I just haven't been outta the house in awhile or what but damn....this movie is a tor D'e for.... Amazing...... Amazing.... My dream all my life has been to move to Paris but now that I've seen all these ppl storming borders and shit I dunno they better toughen up their a security systems first.
They didn't make me leave tho. They were good people obviously. This film is a master piece I don't know what I would've done had I not seen it. This is one of those films that remind you how sacred love is...
Here in Oregon there are two foreign film theaters, when I first moved here there was only 1.... But it didn't stop me from sneaking in as I was only 13 but I'm sure the ppl who owned the little spot knew what I was doing. They didn't make me labs