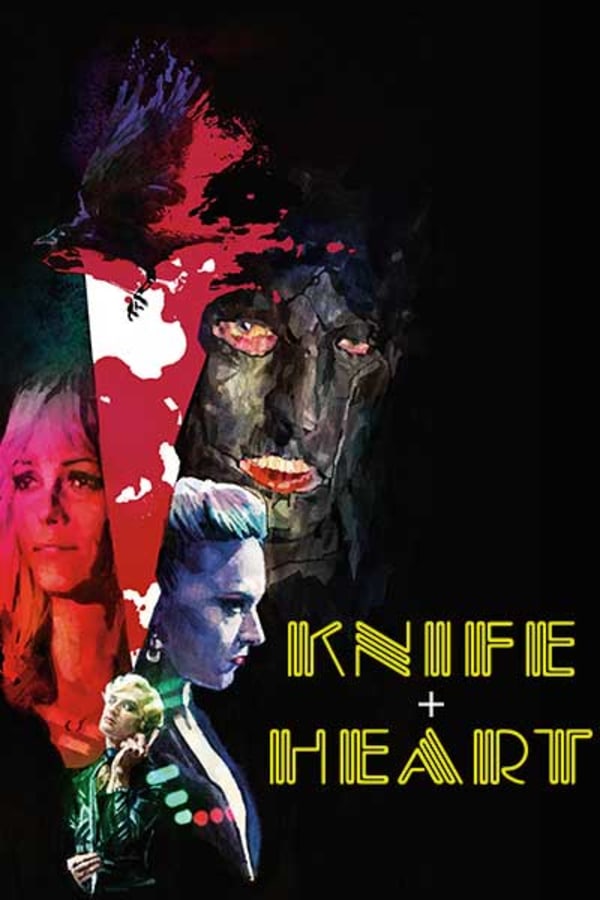 Knife + Heart
Directed by Yann Gonzalez
Paris, Summer 1979. Anne (French superstar Vanessa Paradis) produces third-rate gay porn. When one of her actors is brutally murdered, Anne is caught up in a strange investigation that turns her life upside-down. An ultra-stylish and blood-soaked ode to '70s-era De Palma, Argento, and Friedkin, shot on 35mm and featuring a killer retro score from M83.
Paris, 1979. Someone is brutally murdering the cast of gay porn in this stylish new vision of queer horror.
Cast: Vanessa Paradis, Kate Moran, Nicolas Maury
Member Reviews
I'm just going to steal a line from glitter-hag's review that summed it up for me. "It almost felt like falling into a surreal dream after reading Agatha Christie underneath one of those black velvet paintings."
Hey @BUZZLIGHTQUEER YOU SPOILED THE MOVIE FOR ME! Just writing SPOILER midway through your two sentence review does not take into account how humans actually read text on a screen, we are not linear robots who go word by word, maybe you are, but not me. I read Evelyn Wood's speed reading guide as a youth and learned to scan text holistically, not like a child. Thank you for ruining my day, week, year, and ultimately, life.
Truly a beautiful film. The music, the cinematography, and the editing (ha), are moving and engaging.
I mostly loved this movie.*SPOILER* I am super annoyed that her rape victim is her savior and still in love with her. That was super disappointing.