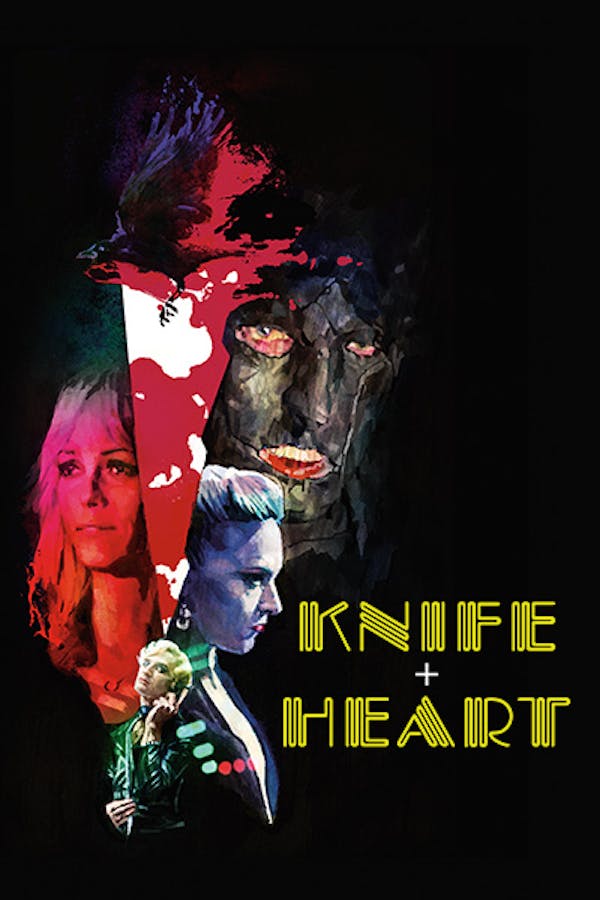 Knife + Heart
Directed by Yann Gonzalez
Paris, Summer 1979. Anne (French superstar Vanessa Paradis) produces third-rate gay porn. When one of her actors is brutally murdered, Anne is caught up in a strange investigation that turns her life upside-down. An ultra-stylish and blood-soaked ode to '70s-era De Palma, Argento, and Friedkin, shot on 35mm and featuring a killer retro score from M83.
Paris, 1979. Someone is brutally murdering the cast of gay porn in this stylish new vision of queer horror.
Cast: Vanessa Paradis, Kate Moran, Nicolas Maury
Member Reviews
Fantastic! Unique and beautiful!
emotional, disturbing, raw. the lighting and the score made it feel ethereal almost
So first things first, I snuck off at work and I watched this while sitting in the portojohhn while i snacked on chips and vaped and drank a little. I would also like to mention my daily attire. Megadeth shirt from the actual 80s, old man jeans lumpy and oversized, and sketchers sneakers. Bottom line I know my stuff. It gets 3 skulls from me.