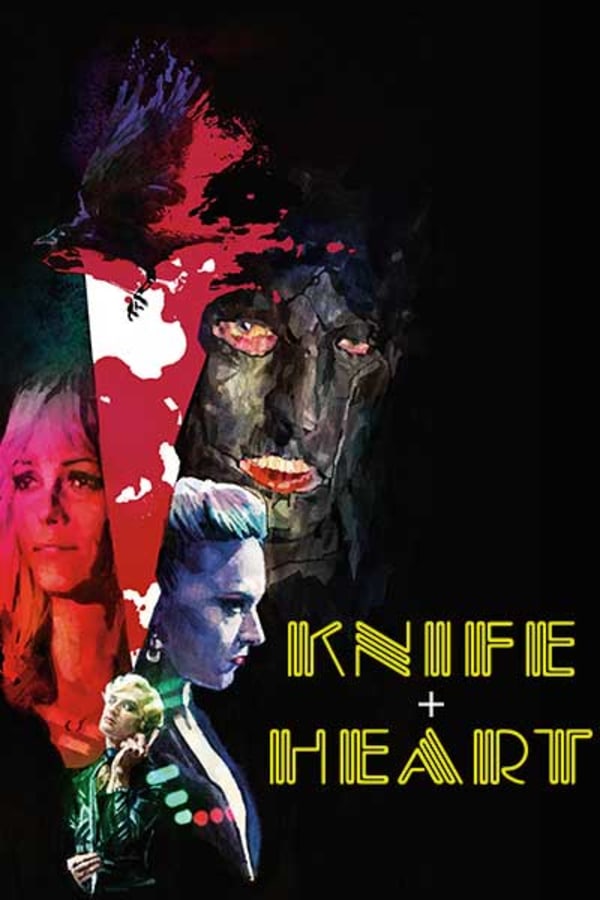 Knife + Heart
Directed by Yann Gonzalez
Paris, Summer 1979. Anne (French superstar Vanessa Paradis) produces third-rate gay porn. When one of her actors is brutally murdered, Anne is caught up in a strange investigation that turns her life upside-down. An ultra-stylish and blood-soaked ode to '70s-era De Palma, Argento, and Friedkin, shot on 35mm and featuring a killer retro score from M83.
Paris, 1979. Someone is brutally murdering the cast of gay porn in this stylish new vision of queer horror.
Cast: Vanessa Paradis, Kate Moran, Nicolas Maury
Member Reviews
Has a couple of strange turns, especially towards the end. Great cinematography and I really liked it, though for some reason, it felt a bit long for a movie that isn't even two hours.
Stunning + gorgeous. A film to lose yrself in
Beautifully shot with a good story, but what started out as a healthy pace kind of became a lazy stroll through the last 40 minutes or so. I had issues with the ending, too, but that's just my take. 3.5/5 (rounded up to 4/5)
A beautiful version of a modern giallo. Sexy and beautiful, this film style over substance in the most substantive way. Don't let the subtitles or the gay pron deter you, this is a neo-noir thriller fever dream you can't escape.
LOVED THIS MOVIE. Compelling from start to finish.