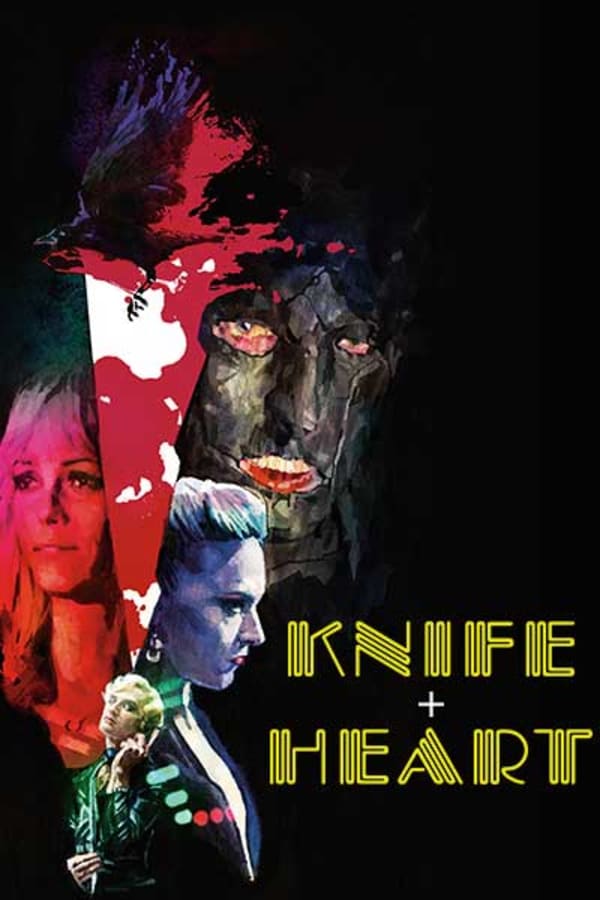 Knife + Heart
Directed by Yann Gonzalez
Paris, Summer 1979. Anne (French superstar Vanessa Paradis) produces third-rate gay porn. When one of her actors is brutally murdered, Anne is caught up in a strange investigation that turns her life upside-down. An ultra-stylish and blood-soaked ode to '70s-era De Palma, Argento, and Friedkin, shot on 35mm and featuring a killer retro score from M83.
Paris, 1979. Someone is brutally murdering the cast of gay porn in this stylish new vision of queer horror.
Cast: Vanessa Paradis, Kate Moran, Nicolas Maury
Member Reviews
Loved it! Really emotional and very French! Really enjoyed
I am going to have a hard time recommending this to anyone due to how totally depressing it was. Oh, plus all the sex/violence, and in particular how sex and violence is often combined. That makes it a tough sell. But, mostly, I just felt like it made me sadder than maybe any horror movie ever. I tried to describe it and ended up saying "it's about a gay porn writer/director in the seventies, who starts her own investigation into the brutal serial murders of her actors, because the police won't." And like. Too real. I know there were a few moments that made me laugh out-loud, but mostly it was just heavy. There are some aspects of this movie that are devastatingly beautiful, like everyone in it and the soundtrack, and the color, and that incredible non-sequitur with the bird expert. I mean, I think I loved it, but during the credits I realized I was crying and I still don't know why or when it started.
I literally saw the sequence central to the plot in my own night terrors as a child. Down to the detail. Beautiful, sad, intense movie that I would have loved if it didn't scare the bejezus out of me in a personal way.
Loved it. A great modern Giallo style film set in beautiful Paris. Great acting and amazing music.