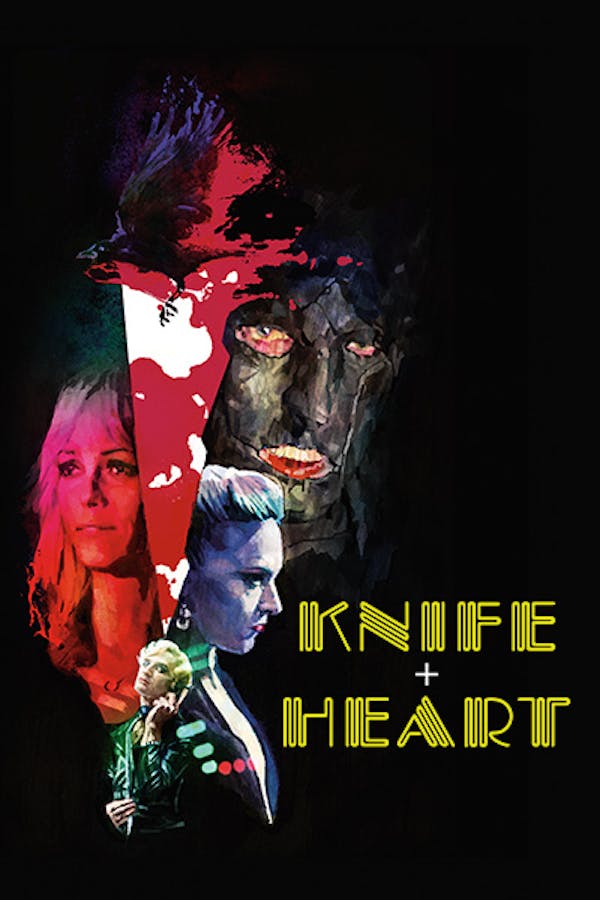 Knife + Heart
Directed by Yann Gonzalez
Paris, Summer 1979. Anne (French superstar Vanessa Paradis) produces third-rate gay porn. When one of her actors is brutally murdered, Anne is caught up in a strange investigation that turns her life upside-down. An ultra-stylish and blood-soaked ode to '70s-era De Palma, Argento, and Friedkin, shot on 35mm and featuring a killer retro score from M83.
Paris, 1979. Someone is brutally murdering the cast of gay porn in this stylish new vision of queer horror.
Cast: Vanessa Paradis, Kate Moran, Nicolas Maury
Member Reviews
I dont know watvto really say about this one , its different but in a weird beautiful way
it also felt like I was watching soft gay porn ,
Leave it to the French to create another visually stunning and unbelievably artsy film. 10/10.
This was a masterpiece!!! A new classic. The music was incredible! The acting, the visuals and tone was just perfect. 10/10.