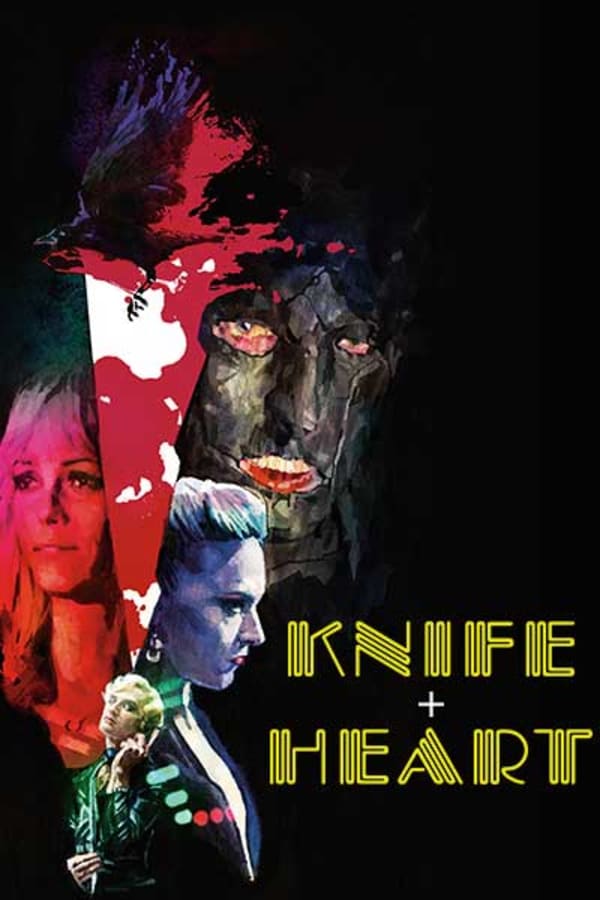 Knife + Heart
Directed by Yann Gonzalez
Paris, Summer 1979. Anne (French superstar Vanessa Paradis) produces third-rate gay porn. When one of her actors is brutally murdered, Anne is caught up in a strange investigation that turns her life upside-down. An ultra-stylish and blood-soaked ode to '70s-era De Palma, Argento, and Friedkin, shot on 35mm and featuring a killer retro score from M83.
Paris, 1979. Someone is brutally murdering the cast of gay porn in this stylish new vision of queer horror.
Cast: Vanessa Paradis, Kate Moran, Nicolas Maury
Member Reviews
WOWed by this one! Very good!
One of the most beautiful horror movies I've ever seen.
A brilliant, sexy, gorgeous fun time, with an incredible soundtrack and phenomenal acting. Has pacing issues but is ultimately a great time, one of my favorite films on Shudder.
You have to be man-gay to not turn it off in the first five minutes. Watch it with wife or girlfriend if you don't want to get outed
You have to be kinda of man-gay to get through the first five minutes. I stopped when the knife blade popped out of the end of butt dildo getting read to go into the end. And I was watching alone. Not my cup of tea. The art name is just an excuse to get into man-gay stuff