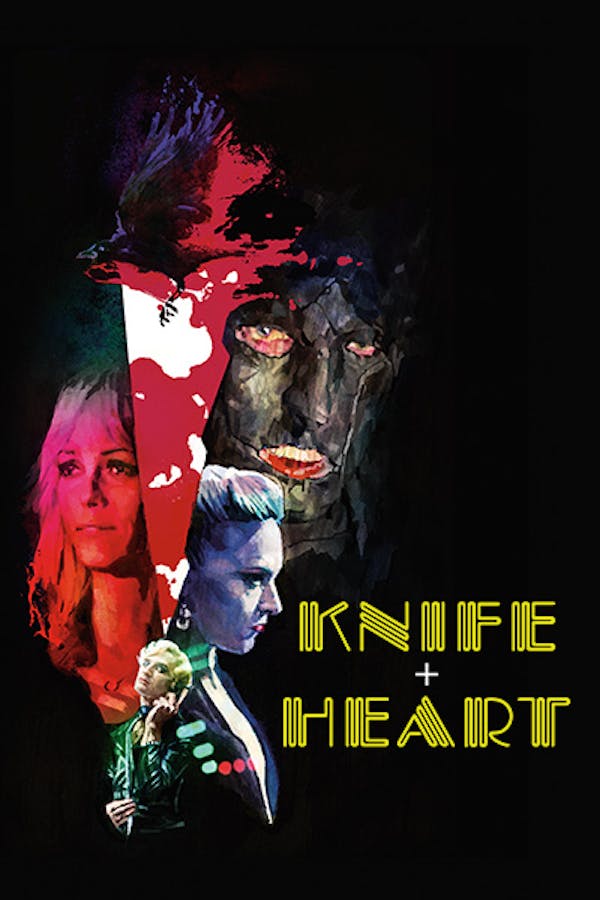 Knife + Heart
Directed by Yann Gonzalez
Paris, Summer 1979. Anne (French superstar Vanessa Paradis) produces third-rate gay porn. When one of her actors is brutally murdered, Anne is caught up in a strange investigation that turns her life upside-down. An ultra-stylish and blood-soaked ode to '70s-era De Palma, Argento, and Friedkin, shot on 35mm and featuring a killer retro score from M83.
Paris, 1979. Someone is brutally murdering the cast of gay porn in this stylish new vision of queer horror.
Cast: Vanessa Paradis, Kate Moran, Nicolas Maury
Member Reviews
I had put off watching this one for quite some time, sorry that I did. This one hits all the notes of an old italian slasher and then goes way beyond by giving us weird but truly sympathetic characters, gorgeous cinematography and some truly hilarious moments that don't denigrate the characters. During a time of middling to ok giallo tributes, this one stands head and shoulders above the rest. If gayness bothers you I guess don't watch it, but you're missing out on a great film.
Honestly a hidden gem! With visual references to Dario Argento's iconic colorful mood lighting, Lucio Fulci's focus on feet as seen in "The New York Ripper", 70s Italian giallo films, "The Burning", this film is both a love letter to the horror genre and a celebration of queer love and sensuality. The plot is never a flimsy slasher relying on gore or blood, the characters have genuine depth, and the entire story is charged with erotic tension and a dreamlike terror. A nightmare and a love story in vibrant color.
The film is beautiful but a bit too artsy for my taste. But the call back to the Giallo slasher is well executed. Good flick.
Beautifully shot, well acted, a bit campy, and overall excellent!