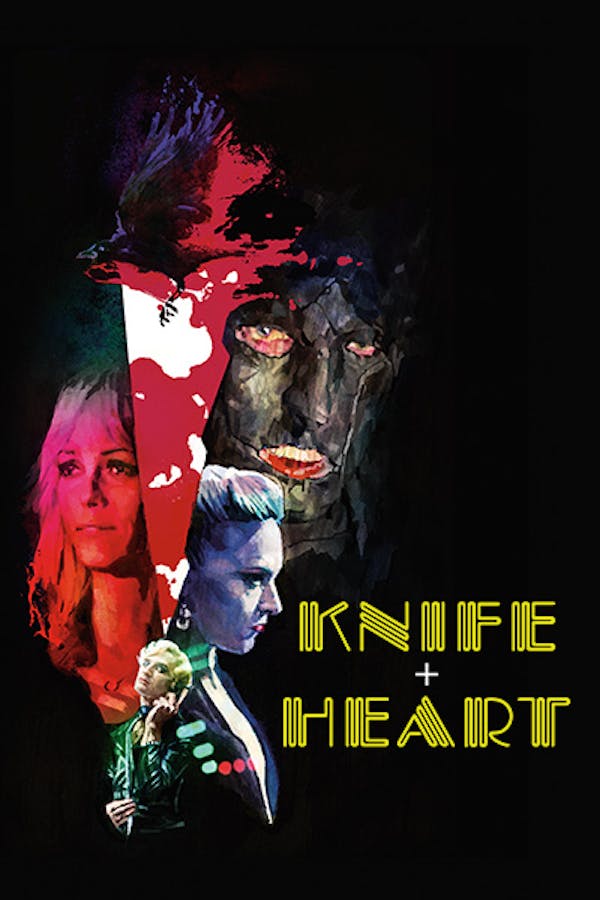 Knife + Heart
Directed by Yann Gonzalez
Paris, Summer 1979. Anne (French superstar Vanessa Paradis) produces third-rate gay porn. When one of her actors is brutally murdered, Anne is caught up in a strange investigation that turns her life upside-down. An ultra-stylish and blood-soaked ode to '70s-era De Palma, Argento, and Friedkin, shot on 35mm and featuring a killer retro score from M83.
Paris, 1979. Someone is brutally murdering the cast of gay porn in this stylish new vision of queer horror.
Cast: Vanessa Paradis, Kate Moran, Nicolas Maury
Member Reviews
very much YES for this movie
@horrorlover1 butt hurt much?
@anon_svod stop getting butthurt bc a gay character dies in a movie. In every other movie in the world there's literally millions of actors dying and nobody bats an eye. Now I'm def not going to watch it bc your retarded comment. Stfu u dumb c**t
I absolutely loved it! Very, very well done. I hate that there's another dead lesbian, though. #GayRights
Great film! The cinematography was excellent. This film has such a unique storyline and stays interesting throughout the entire movie.