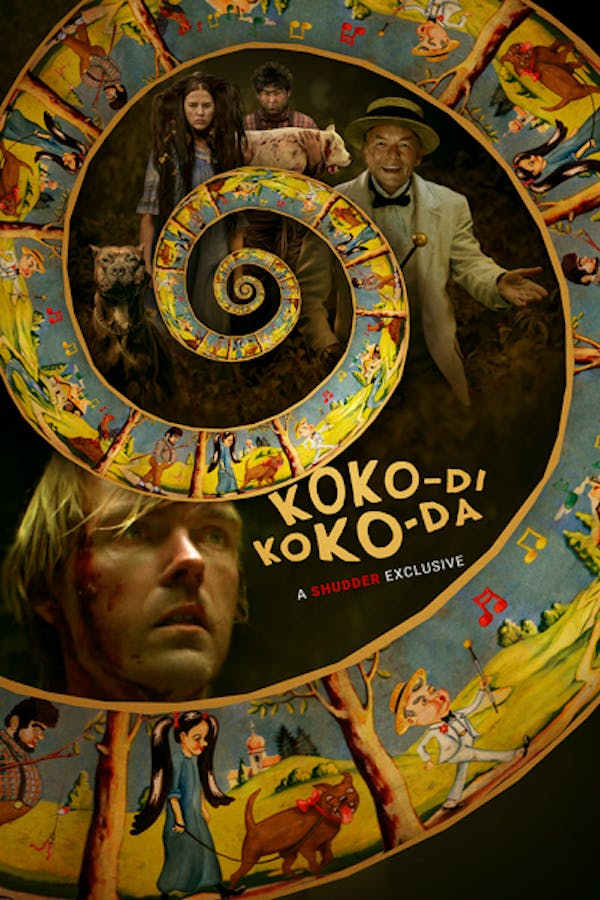 Koko-Di Koko-Da
Directed by Johannes Nyholm
When a couple goes on a trip to rekindle their romance, a sideshow artist and his shady entourage emerge from the woods, terrorizing them, luring them deeper into a maelstrom of psychological terror and humiliating slapstick. Again and again. A SHUDDER EXCLUSIVE.
While camping, a couple are terrorized by a derranged group of killers creating a maelstrom of psychological terror that keeps occuring again and again.
Cast: Leif Edlund, Peter Belli, Helle Andersen
Member Reviews
A beautiful and desperately sad film about grief, and the blocks put up to separate a joint confrontation of it. Absolutely amazing.
Beautiful and sad. My kind of movie.
Original, artistic, well acted, fucked up. Just what our little horror hearts ordered.
This is a slow burn but once you hit the plot twist it's completely worth the wait. It is a thriller that makes you think.
It did a good job of showing a relationship that has fallen in on its self. Alot of the points in this movie are metaphorical, you could probably get more out of it the closer you study the details.