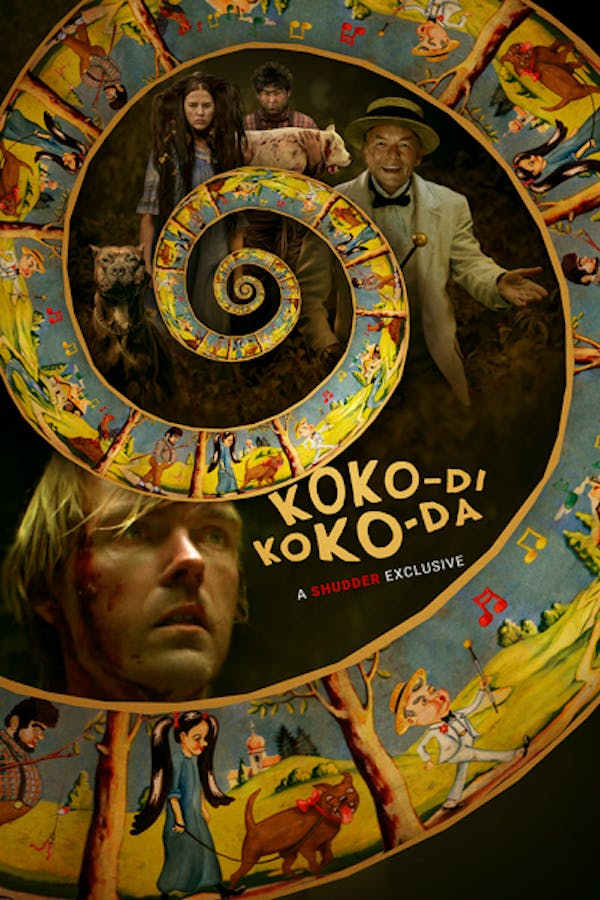 Koko-Di Koko-Da
Directed by Johannes Nyholm
When a couple goes on a trip to rekindle their romance, a sideshow artist and his shady entourage emerge from the woods, terrorizing them, luring them deeper into a maelstrom of psychological terror and humiliating slapstick. Again and again. A SHUDDER EXCLUSIVE.
While camping, a couple are terrorized by a derranged group of killers creating a maelstrom of psychological terror that keeps occuring again and again.
Cast: Leif Edlund, Peter Belli, Helle Andersen
Member Reviews
I concur with Count_Bakula - I want to punch this movie in the face. The shadow puppets were the only redeeming feature. Kokodikokoda.
I want to punch this movie in the face
Interesting enough to merit watching once. But as others have noted the film never overcomes its stylistic choices to amount to a complete film. But I appreciate that it's different from the usual genre fare we get.
Interesting take grief. This was a strange movie and even though I liked the imagery, for a horror film it was lacking. Not scary in the slightest. As for "humiliating slapstick", I didn't get it.