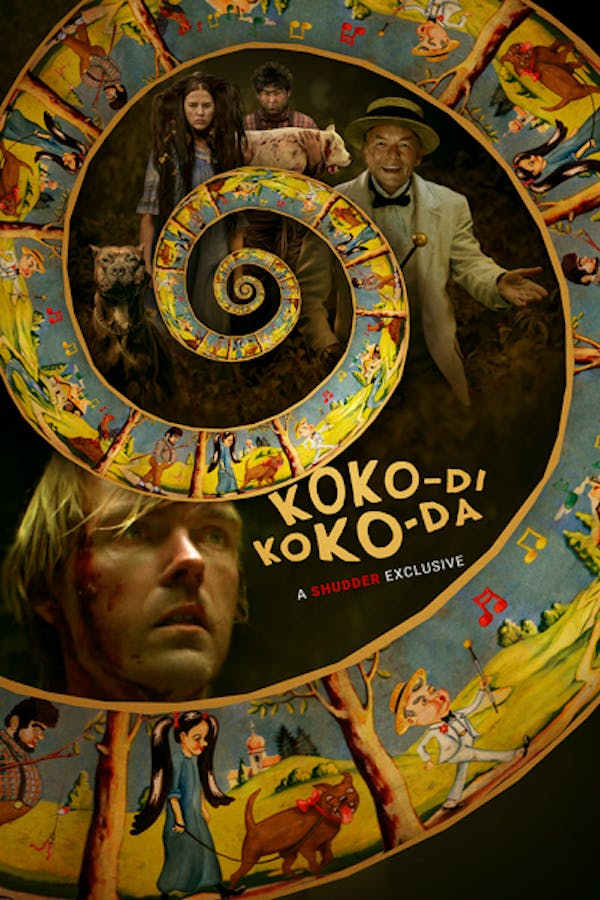 Koko-Di Koko-Da
Directed by Johannes Nyholm
When a couple goes on a trip to rekindle their romance, a sideshow artist and his shady entourage emerge from the woods, terrorizing them, luring them deeper into a maelstrom of psychological terror and humiliating slapstick. Again and again. A SHUDDER EXCLUSIVE.
While camping, a couple are terrorized by a derranged group of killers creating a maelstrom of psychological terror that keeps occuring again and again.
Cast: Leif Edlund, Peter Belli, Helle Andersen
Member Reviews
There were definitely some good moments in this film, but it started to feel too repetitive and dull after a while. I ended up skimming the last 40 minutes just because I knew what the setup and end to each loop was going to be. Still a good film overall but fell flat at the end
Fantastic. Definitely more art house so if you aren't in the mood for that then don't watch!
Now I know why the ratings are so low. These reviews are like the tantrums of 4 year olds.
I really liked the scenes where they use what appears to be wax paper to put on a little show to move the story along. But, the unfortunately that was the only thing I liked. The film overall just feels a bit lacking.
Nightmarishly terrifying, it stuck with me, surreal, horrifying, loved it!!!