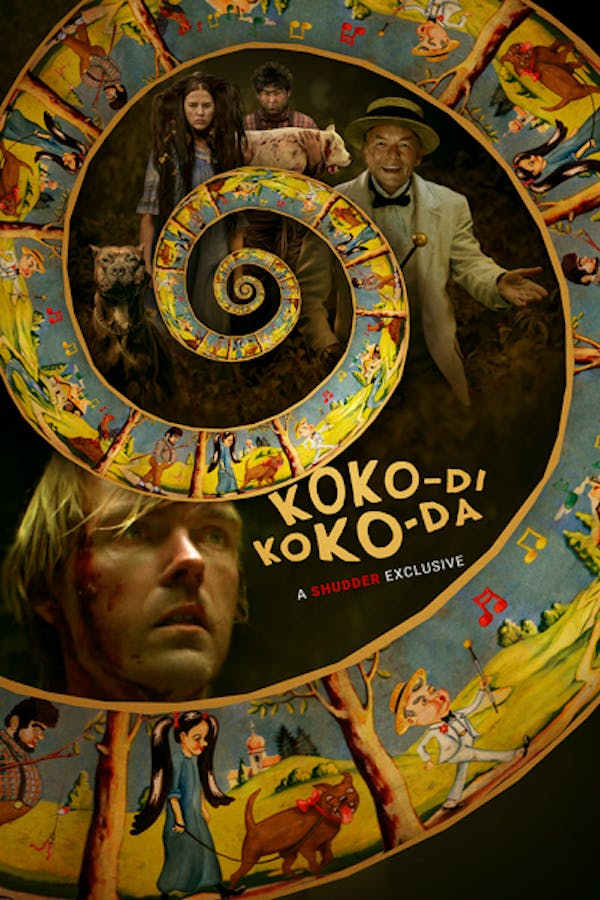 Koko-Di Koko-Da
Directed by Johannes Nyholm
When a couple goes on a trip to rekindle their romance, a sideshow artist and his shady entourage emerge from the woods, terrorizing them, luring them deeper into a maelstrom of psychological terror and humiliating slapstick. Again and again. A SHUDDER EXCLUSIVE.
While camping, a couple are terrorized by a derranged group of killers creating a maelstrom of psychological terror that keeps occuring again and again.
Cast: Leif Edlund, Peter Belli, Helle Andersen
Member Reviews
there was almost a plot. lots of talk of metaphors in these reviews...real thin, real on the nose grief stuff done in a really redundant and anticlimactic way. Go watch "The Dark and the Wicked" instead if you want to be creeped out in a genuinely unsettling way....contrasted with "silly hat man and evil murder friends who exist for no contextual reason except to support a flimsy metaphor"
This was so layered and great. If you like David Lynch or Roy Anerson films you will dig this. We laughed and were really creepily entertained by this. The shadow puppets alone are worth the watch.
A dark and cerebral story about a grieving woman DESPERATELY trying to take a piss 😭