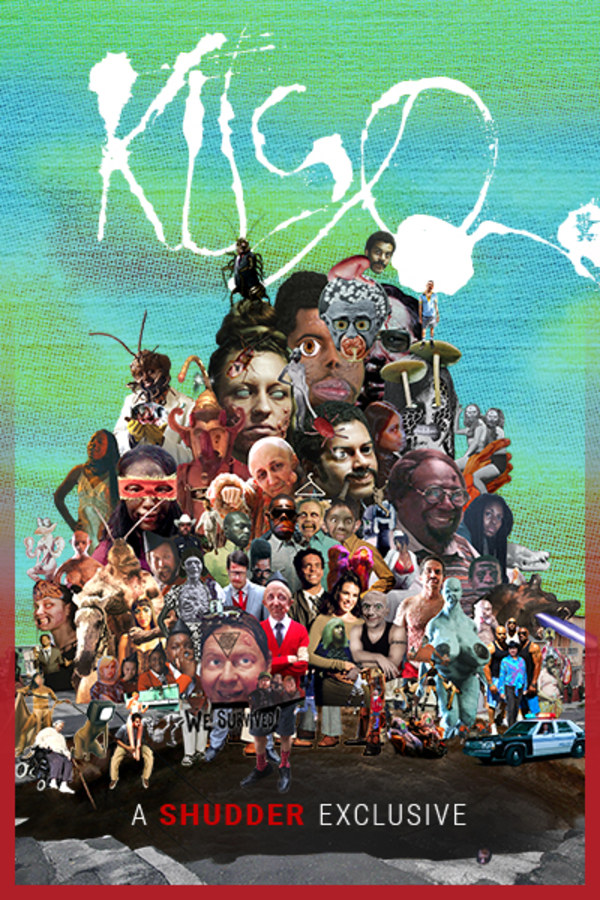 Kuso
Directed by Steve
Broadcasting through a makeshift network of discarded televisions, KUSO is a shifting series of vignettes tangled in the aftermath of Los Angeles's worst earthquake nightmare. Travel between screens and aftershocks into the twisted lives of the survived. Blending nightmarish visions, animation and a shocking image of a distorted America, this is the daring debut and Sundance sensation from director Steve, aka renowned musician Flying Lotus. Delirious, provocative and darkly hilarious, KUSO is as verbose with macabre, music, melancholy and unimaginable imagery. You won't believe your eyes, or your mind. A SHUDDER EXCLUSIVE.
Renowned musician Flying Lotus' wild debut feature broadcasts the twisted lives of earthquake survivors in a surreal Los Angeles.
Cast: Hannibal Buress, George Clinton, David Firth, Tim Heidecker, Anders Holm
Member Reviews
If you like movies with nauseating imagery then this is your jam. It's probably the closest you can get to having a bad trip while you're totally sober.
You'll drive yourself crazy if you try to make sense of this film and also if you attempt to watch the whole thing in one sitting. It's dreamlike and transports you into a completely new world. The visuals are grotesque yet stunning. It also challenges
Meh. It's gross but it wasn't earth shatteringly gross. No plot, nothing seemed to tie each "short" together besides the festering pustules. It was boring. Gave it 3 stars for the imagery and the vocals, because that was well done.
Bug eating, weird skin boils, and feces of all textures... It's several short films mashed together. Almost no plot to speak of. It tries so hard to be shocking and edgy that it forgot to have a damn point. I watched it all the way through expecting the short separate stories to tie together. They don't. It's just a bunch of random weirdness. It's completely awful and not even worth the gross out factor, which is honestly pretty weak. Pass on this one, it's art school garbage.