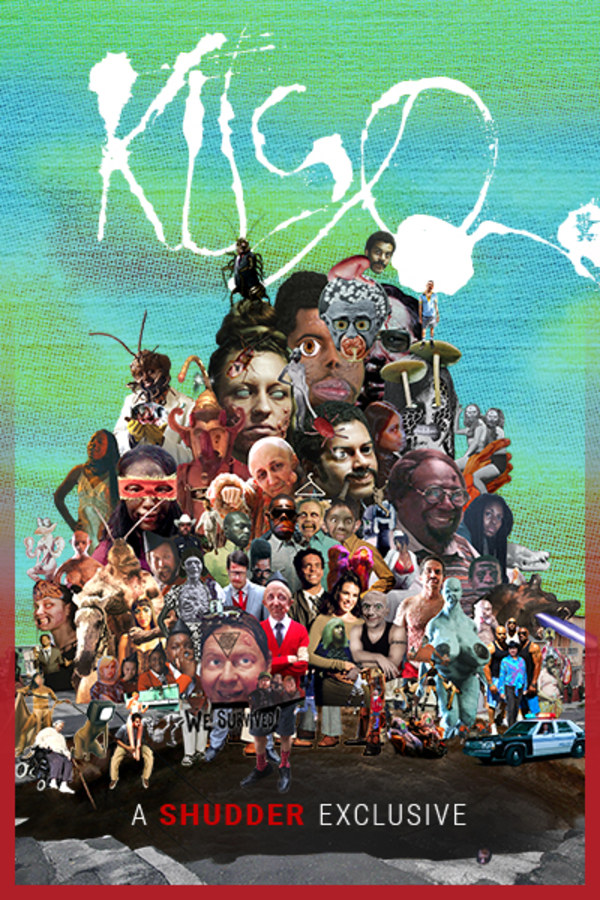 Kuso
Directed by Steve
Broadcasting through a makeshift network of discarded televisions, KUSO is a shifting series of vignettes tangled in the aftermath of Los Angeles's worst earthquake nightmare. Travel between screens and aftershocks into the twisted lives of the survived. Blending nightmarish visions, animation and a shocking image of a distorted America, this is the daring debut and Sundance sensation from director Steve, aka renowned musician Flying Lotus. Delirious, provocative and darkly hilarious, KUSO is as verbose with macabre, music, melancholy and unimaginable imagery. You won't believe your eyes, or your mind. A SHUDDER EXCLUSIVE.
Renowned musician Flying Lotus' wild debut feature broadcasts the twisted lives of earthquake survivors in a surreal Los Angeles.
Cast: Hannibal Buress, George Clinton, David Firth, Tim Heidecker, Anders Holm
Member Reviews
I've always been a fan of the directors music. His rap alter-ego Cpt. Murphy especially! Just like his music, very psychedelic and edgy themes. AND DAVID FIRTH, SO MANY GOOD COLLABORATIONS!!! Must watch!!
definitely not for me. fast forward does not help
What the fuck did i just watch?
Oh, it doesn't give a no skull option. Please consider this a NO SKULL review. WHAT IN THE ACTUAL HELL WAS THIS? Just go watch something else.