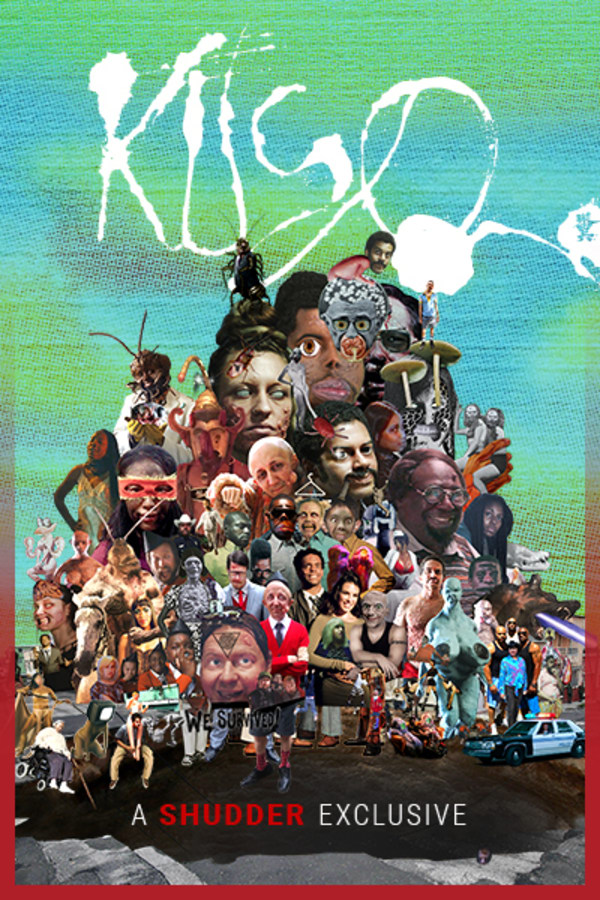 Kuso
Directed by Steve
Broadcasting through a makeshift network of discarded televisions, KUSO is a shifting series of vignettes tangled in the aftermath of Los Angeles's worst earthquake nightmare. Travel between screens and aftershocks into the twisted lives of the survived. Blending nightmarish visions, animation and a shocking image of a distorted America, this is the daring debut and Sundance sensation from director Steve, aka renowned musician Flying Lotus. Delirious, provocative and darkly hilarious, KUSO is as verbose with macabre, music, melancholy and unimaginable imagery. You won't believe your eyes, or your mind. A SHUDDER EXCLUSIVE.
Renowned musician Flying Lotus' wild debut feature broadcasts the twisted lives of earthquake survivors in a surreal Los Angeles.
Cast: Hannibal Buress, George Clinton, David Firth, Tim Heidecker, Anders Holm
Member Reviews
Well that was interesting. This isnt even really a movie in a traditional sense so much as a series of body fluid soaked surrealist vignettes. music video style cut scenes, animated interstitials and weird cameos abound in this movie(look for adult swim alums Hannibal Burress and Tim Heidecker, as well as underground rappers Busdriver and The buttress. 1888-RATFUCK: give us a call and get shot, bitch.
Both disgusting and insanely creative, FlyLo made one weird little pic!
Masterpiece 10/10 would watch stoned again
Insane. Brilliant and revolting. Don't watch this if you're looking for a normal movie. It's off the wall body shock madness.
No idea what I just watched but loved every second.