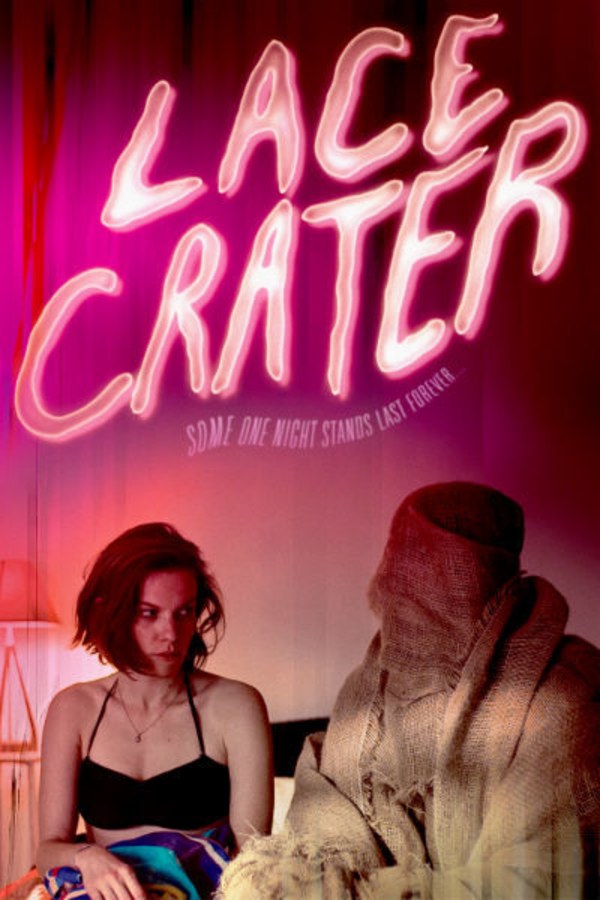 Lace Crater
Directed by Harrison Atkins
During a getaway with her friends, Ruth (Lindsay Burdge) decides to brave the night inside a haunted pool house. But instead of getting spooked, she lures a gorgeous ghost out of hiding and winds up having a haunted hookup. The next day, Ruth begins having ectoplasmic night sweats, spontaneous skin peels and other scary symptoms. Could she have caught something from the spirit's schwanz? And is there a cure? Mumblegore meets body horror in Harrison Atkin's delightful dip in the same metaphoric lake as IT FOLLOWS. The always fearless Burdge (THIRST STREET) delivers another unhinged, must-see performance. Contains strong language, nudity and gore.
A young woman begins experiencing freaky bodily changes after having sex with a ghost.
Cast: Peter Vack, Jennifer Kim, Lindsay Burdge
Member Reviews
I really enjoyed this, it had some very interesting moments.
All premise with no development.
Performances were actually pretty good... but if your biggest fear is having consensual sex with a stranger the this might be worth it... if that is not your fear or you actually want to be scared of STDs try It Follows or want a much better exploration of death Ghost Story.
Premise Cottage! What if... you had sex with a ghost and caught a terminal STD?! Premise!