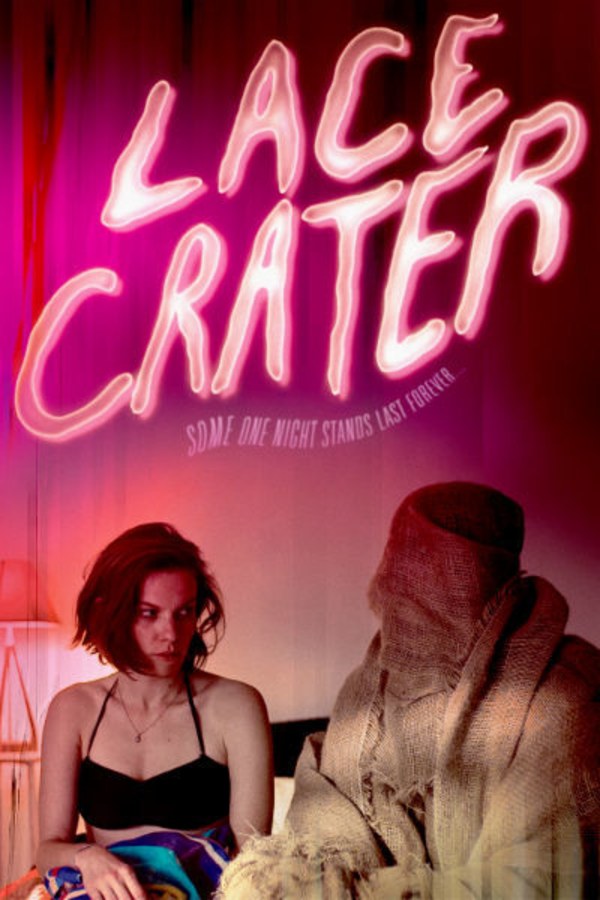 Lace Crater
Directed by Harrison Atkins
During a getaway with her friends, Ruth (Lindsay Burdge) decides to brave the night inside a haunted pool house. But instead of getting spooked, she lures a gorgeous ghost out of hiding and winds up having a haunted hookup. The next day, Ruth begins having ectoplasmic night sweats, spontaneous skin peels and other scary symptoms. Could she have caught something from the spirit's schwanz? And is there a cure? Mumblegore meets body horror in Harrison Atkin's delightful dip in the same metaphoric lake as IT FOLLOWS. The always fearless Burdge (THIRST STREET) delivers another unhinged, must-see performance. Contains strong language, nudity and gore.
A young woman begins experiencing freaky bodily changes after having sex with a ghost.
Cast: Peter Vack, Jennifer Kim, Lindsay Burdge
Member Reviews
The art house, horror film about spooky STDs, I've been dreaming about! By the way, this movie also has an amazing score!
It started interesting. I liked the cast but got stupid with a bad ending. I wanted a better script. The movie contracted is a way better movie.
All the people hatin on the burlap prob didn't watch until the end. there's a perfectly good reason for it, you just gotta watch the whole movie. This was a good modern day std ghost story lol. Its not terribly scary by any means but the special fx are pretty good and i didn't think the acting was terrible. I would say it's worth a watch but i probably wouldn't go out of my way to watch again.
where the hell did her body go
Absolutely worth a watch! It's a realistic portrayal of life with an STD... given a supernatural bent. The ending fumbles, but don't they all?