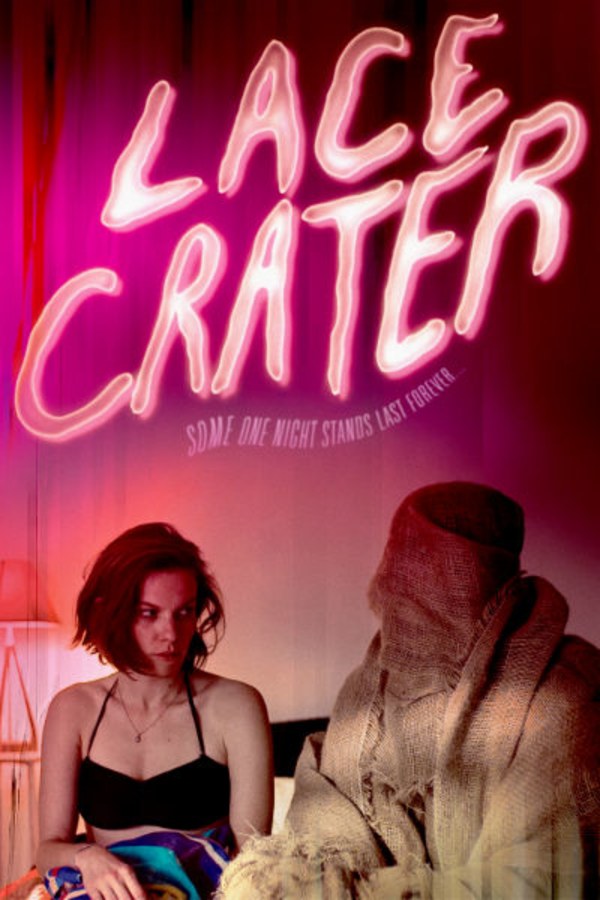 Lace Crater
Directed by Harrison Atkins
During a getaway with her friends, Ruth (Lindsay Burdge) decides to brave the night inside a haunted pool house. But instead of getting spooked, she lures a gorgeous ghost out of hiding and winds up having a haunted hookup. The next day, Ruth begins having ectoplasmic night sweats, spontaneous skin peels and other scary symptoms. Could she have caught something from the spirit's schwanz? And is there a cure? Mumblegore meets body horror in Harrison Atkin's delightful dip in the same metaphoric lake as IT FOLLOWS. The always fearless Burdge (THIRST STREET) delivers another unhinged, must-see performance. Contains strong language, nudity and gore.
A young woman begins experiencing freaky bodily changes after having sex with a ghost.
Cast: Lindsay Burdge, Peter Vack, Jennifer Kim
Member Reviews
Can't truly give it a rating yet because I'm only not even halfway through it. I just wanted to comment that this movie has a bit of a Contracted feel to it, but I thought Contracted was a really cool flick. Not sure yet if this one will live up to my expectations. We shall see.
Wasn't for me, but some may think it's really deep. Personally, I felt like it was a hipster/college kid mess that had me asking "wtf am I watching?" throughout the entire film. Wish there would have been a real back story for the ghost or any kind of explanation as to why the main character's friends were being so shitty. Maybe I'm a bit jaded, but this wasn't scary in any way, shape, or form to me.
the writing was a little off, I think all her friends are dicks. wished she paid a visit to the ghost more like I feel like he could provide more exposition. and the ending could have been wrapped up nicer. soundtrack was dope, and the premise was solid with great acting on behalf of our leading lady. overall I actually really enjoyed it. its oddly romantic to be fated to spend eternity with someone. I hope someone tries this premise again but with a little more of a budget, because overall this could have been fantastic.
Okay, so what happened? I'm assuming she died, but did her friends call the coroner? Did they throw her body in the swamp? Did she and the guy ghost go on together?
This is a weird one indeed. Avoid if you are looking for a typical horror movie, you will be disappointed It's quirky, slow, unconfortable, detached and cute at the same time. Very strange mix. I never saw anything like this before so I supposed I liked it even if I wanted more when it ended. The closeups and shaky shots created a nice feeling of intimacy and the acting was very good. Also, amazing soundtrack by Neon Indian.