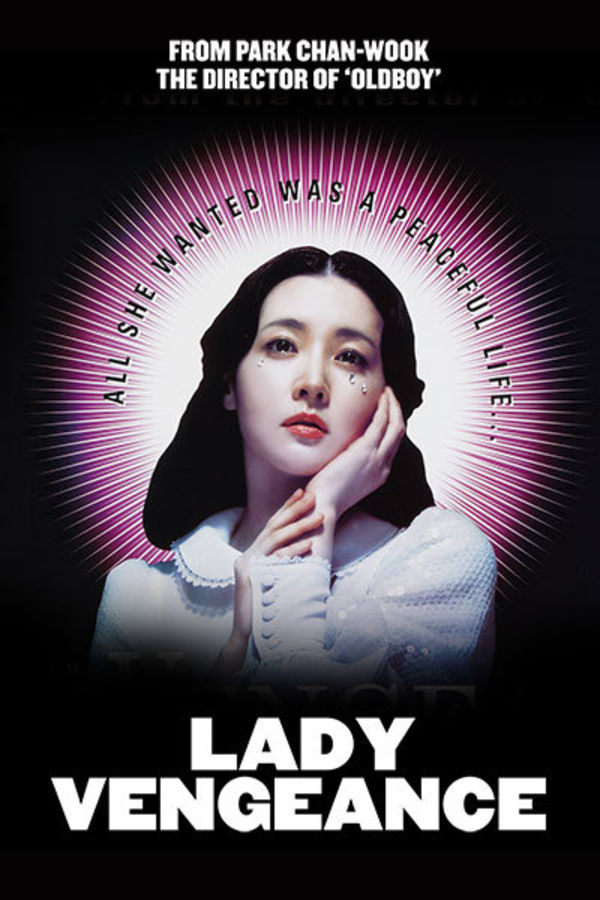 Lady Vengeance
Directed by Park Chan-wook
After being wrongfully convicted of kidnapping and murdering a young child, a beautiful young woman (Lee Young-ae) is imprisoned for 13 years and forced to give up her own daughter. While in prison she gains the respect and loyalty of her fellow cellmates, all the while plotting her vendetta on the man responsible (Choi Min-Sik). Upon her release she sets in motion an elaborate plan of retribution, but what she discovers is a truth so horrifying, even revenge doesnt seem punishment enough
After being wrongully imprisoned for murder, a beautiful young woman sets in motion an elaborate plan of retribution.
Cast: Lee Young-ae, Choi Min-sik
Member Reviews
A slow burn but worth the wait, incredible !!
This is one of those movies that makes you question your moral stance on vengeance vs. justice. The extended revenge scene, featuring multiple participants but little on-screen violence, will stick with you, as will the scenes depicting the aftermath. There is a tragedy to seeing the transformation of the main character into an efficient killer who thinks that, when this is all over, she might try to live a normal life. The cinematography is stunning, whether depicting torture or a quiet snowfall. Highly recommended.
An astounding film. Beautiful. Brutal. Funny. Sad. My favorite of Chan Wook Park's excellent vengeance trilogy.
the fucking storytelling, oh my satan this movie is phenomenal. Out if the trilogy, this takes the cake. I can't wait to watch it again just because I know i missed some small storytelling details while gawking over how beautiful the scenes are shot in this film. can I rate it 10 skulls!?
Not as much fun as Oldboy, but really enjoyable. Some beautiful scenes.