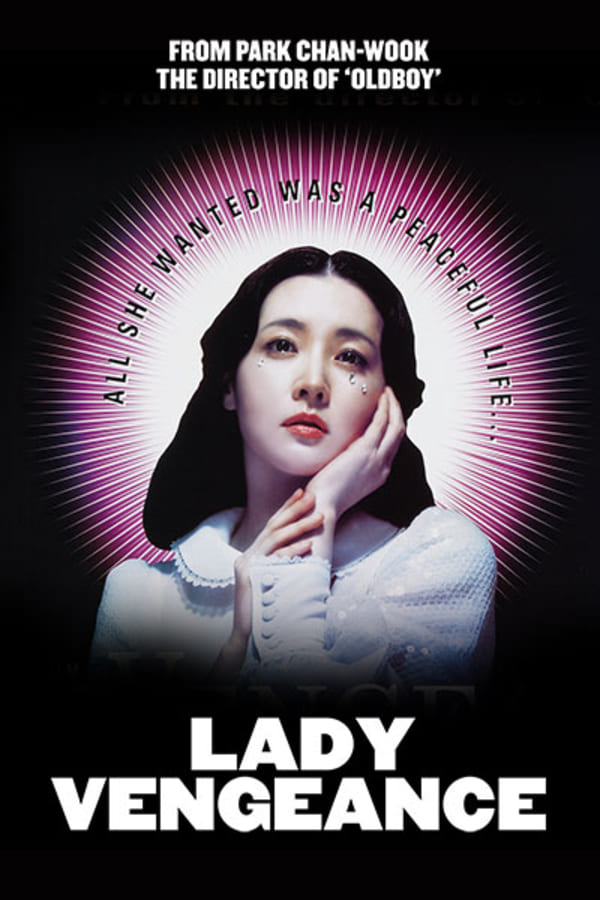 Lady Vengeance
Directed by Park Chan-Wook
After being wrongfully convicted of kidnapping and murdering a young child, a beautiful young woman (Lee Young-ae) is imprisoned for 13 years and forced to give up her own daughter. While in prison she gains the respect and loyalty of her fellow cellmates, all the while plotting her vendetta on the man responsible (Choi Min-Sik). Upon her release she sets in motion an elaborate plan of retribution, but what she discovers is a truth so horrifying, even revenge doesnt seem punishment enough
After being wrongully imprisoned for murder, a beautiful young woman sets in motion an elaborate plan of retribution.
Cast: Lee Young-ae, Choi Min-sik
Member Reviews
This film feels very long. It is worth the watch for the ending. Who doesn't love a badass leading lady?
I just watched this Saturday and I already want to watch it again. If you're in to vengeance flicks this is a must see! I give it 5/5 skulls!
crazy dramatic fun and some good revenge its a recommended watch glad shudder can provide more than just horror!
chan-wook at his weirdest, boldest, truest, and best. Beautiful, devastating film. A revenge film that deals more in peoples transformation.
A perfect film. Maybe not the best of the trilogy but my personal favorite. A superb lead performance with gorgeous photography and a story that is creatively unraveled.