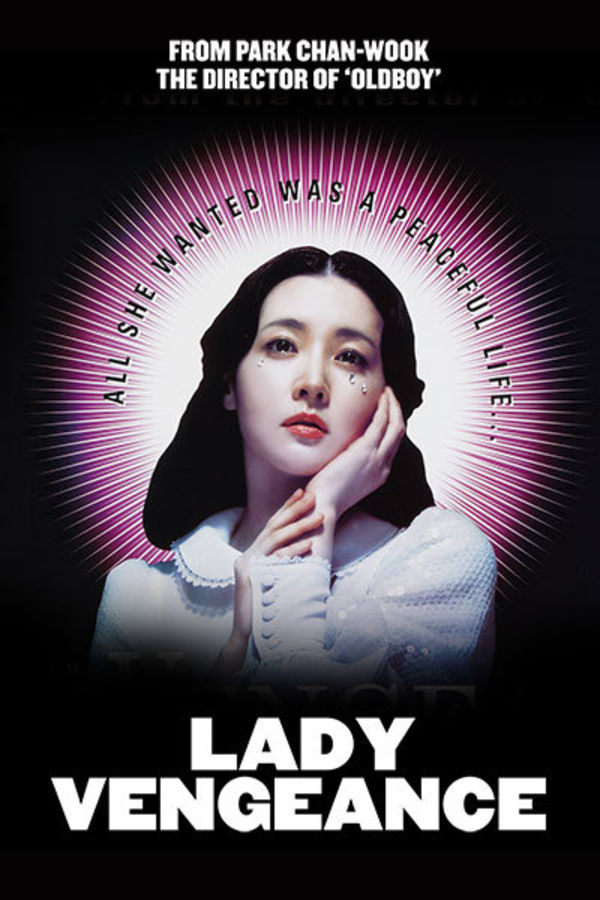 Lady Vengeance
Directed by Park Chan-wook
After being wrongfully convicted of kidnapping and murdering a young child, a beautiful young woman (Lee Young-ae) is imprisoned for 13 years and forced to give up her own daughter. While in prison she gains the respect and loyalty of her fellow cellmates, all the while plotting her vendetta on the man responsible (Choi Min-Sik). Upon her release she sets in motion an elaborate plan of retribution, but what she discovers is a truth so horrifying, even revenge doesnt seem punishment enough
After being wrongully imprisoned for murder, a beautiful young woman sets in motion an elaborate plan of retribution.
Cast: Lee Young-ae, Choi Min-sik
Member Reviews
Wow great movie, thanks!!!
TW dog death I don't think it drove the plot and it was kind of an upsetting surprise half way through the movie.
Amazing end to a brilliant trilogy. Park Chan-wook is a master of blending the unsettling with the beautiful. I don't know that I would call this my favorite of the three, but it is certainly the most satisfying.