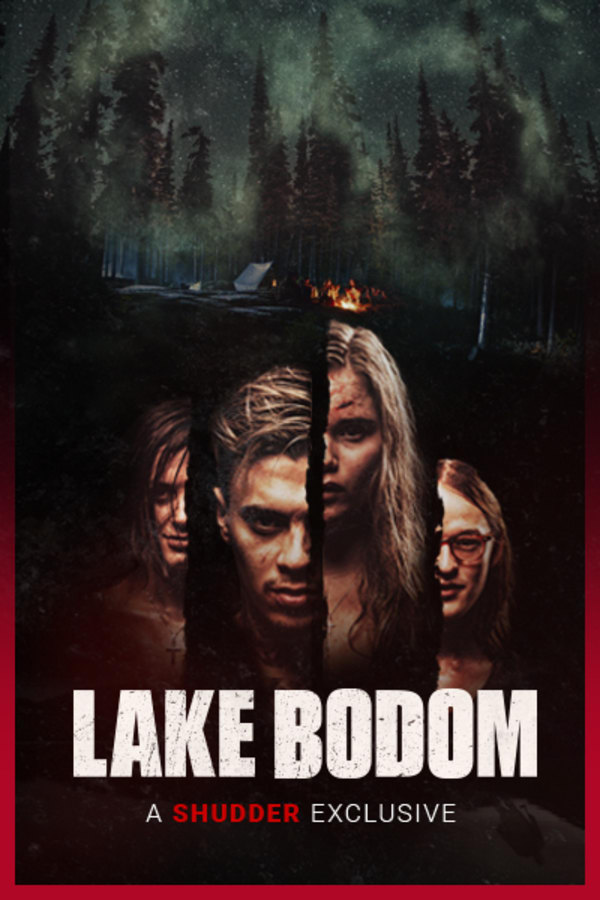 Lake Bodom
Directed by Taneli Mustonen
Four teens get some scary surprises when they camp out at Finland's Lake Bodom, the site of a grisly massacre back in 1960. With the killer still at large, the teens have plenty of time to theorize about who might really be responsible and if he's still out there. Right on cue, when the kids tuck in, footsteps start approaching and a killer emerges. But though director Taneli Mustonen wants you to think you know where the story's going, he's got some very clever twists on deck that take the story in an even more shocking direction. A SHUDDER EXCLUSIVE.
Four teens get some scary surprises when they camp out at the site of a grisly massacre.
Cast: Mimosa Willamo, Tommi Korpela, Nelly Hirst-Gee
Member Reviews
I love to watch low budget films to see how well the person can write... they tend to have a better story line then Hollywood movies;too many explosions in the big productions. This movie starts out slow but as it moves along I found it had intensity and a morbidity to it.... wasn't happy with the ending tho why did the "giant" as they put it let ida go?, whereas everyone else dies??, and how did he know where she lived??? Like killed the ending in a bad way they should have let her wander and be found by random ppl somewhere close to the area at the very least. Was still pretty good tho
FRESH FINNISH FILTH. FIVE SKULLS FOR THE CONTINUAL TWISTS. NICE FEEL TO THE FILM. CREEPY COLD DARK WOODS WITH 2 FINNISH GIRLS...
Great movie, but I felt they left it a bit open-ended.