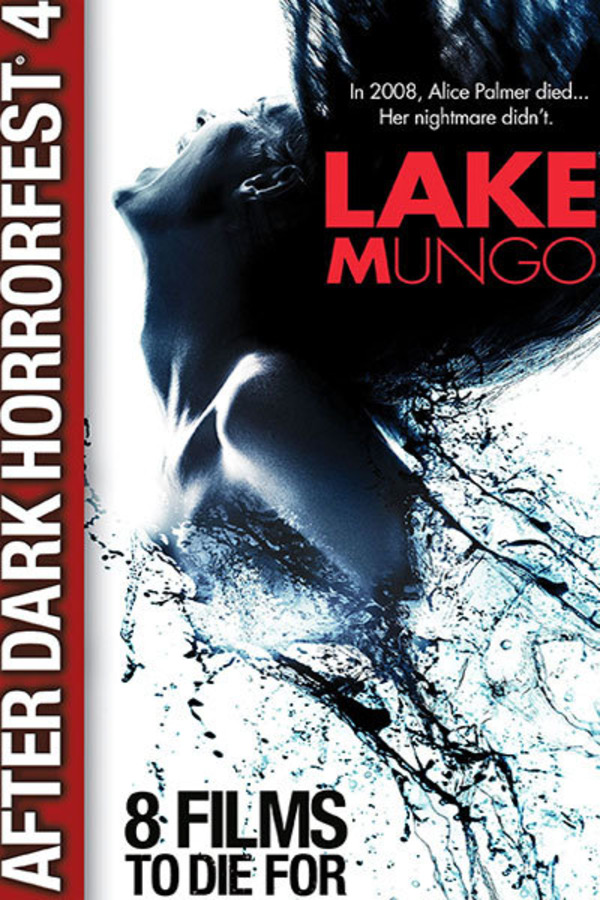 Lake Mungo
Directed by Joel Anderson
Joel Anderson's terrifying faux documentary chronicles a grieving family's strange, inexplicable experiences after the death of their daughter, Alice. Profoundly unsettled, they seek the help of a psychic and parapsychologist, and discover Alice had been living a disturbed life, hiding dark secrets. Something haunted their daughter and the terrifying truth awaits at Lake Mungo. Initally released as one of After Dark's 8 Films to Die For, LAKE MUNGO has rightfully garnered a cult fanbase, recognizing as one of the eeriest films of the young century. Contains strong language, violence and gore.
Filmmakers investigate a teen's disappearence and death in this terrifying Australian horror film.
Cast: Rosie Traynor, David Pledger, Martin Sharpe
Member Reviews
This is a little like watching Leland and Sarah Palmer being interviewed shortly after Laura's death, with Donna, James and her school friends making appearances throughout. I don't think this is accidental, either. Like Laura Palmer, Alice was filled with secrets, and this mockumentary will keep you gripped - and a little spooked - enough to find out what those secrets were. You won't see it coming. Really enjoyed this.
Fantastic fictional documentary. Unsettling and quite moving. Loved this.
p.s. Jim Sterling Sent Me #MondayIsComing
This movie is a slow burner, but one which really makes an imoression and leaves you thinking even after thr creditd roll. Exceptionally believeable acting made have to repeatedly remind myself that this wasnt real (given the movies fantastic visual style mocking a documentary perfectly), and the effect was some extremely effectice chills and genuine interest innthe characters. Fantastic film, would highly recommend.
The faux documentary style really works which is mainly due to the acting. Overall I enjoyed it and the quality is great but it was a little slow for my tastes. If you're into slow burning mysteries bump this to a 4 skull review.