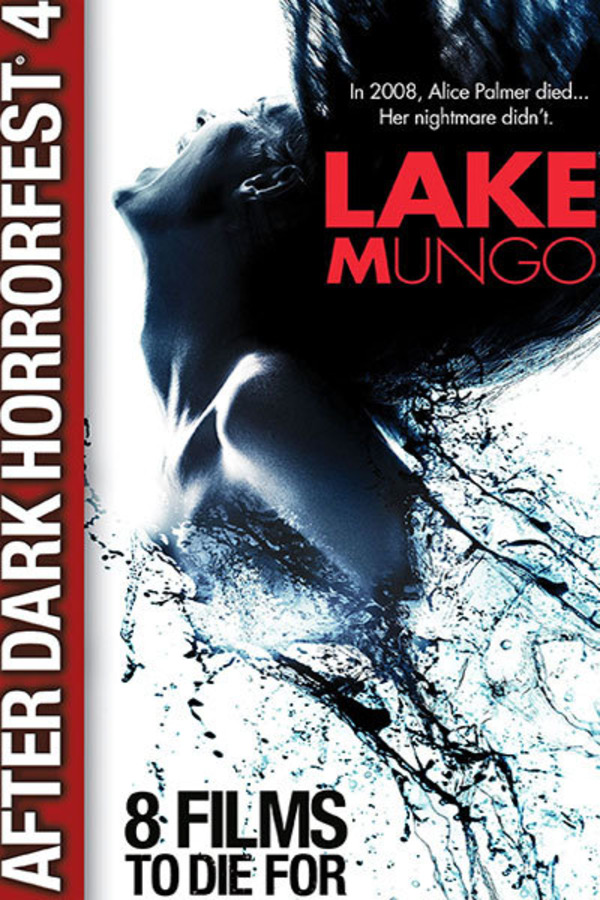 Lake Mungo
Directed by Joel Anderson
Joel Anderson's terrifying faux documentary chronicles a grieving family's strange, inexplicable experiences after the death of their daughter, Alice. Profoundly unsettled, they seek the help of a psychic and parapsychologist, and discover Alice had been living a disturbed life, hiding dark secrets. Something haunted their daughter and the terrifying truth awaits at Lake Mungo. Initally released as one of After Dark's 8 Films to Die For, LAKE MUNGO has rightfully garnered a cult fanbase, recognizing as one of the eeriest films of the young century. Contains strong language, violence and gore.
Filmmakers investigate a teen's disappearence and death in this terrifying Australian horror film.
Cast: Rosie Traynor, David Pledger, Martin Sharpe
Member Reviews
This film is close to perfection. There's a Twin Peaks vibe in terms of the initial plot (the dead girl's surname is Palmer as well, so it's not like this was an accident), and although I think that some of the twists could and should have been edited out, this film is one of the best films I've seen deal with grief. It also has THE BEST jump scare that's a masterclass in how it was built up. I do feel like this film, having no real answers or resolution, it close to what David Lynch originally intended for Twin Peaks in regards to who killed Laura Palmer. Some will be frustrated by the lack of resolution, but some will admire it for the same reason.
Amazing, until it fatally undermines itself about halfway through.
not available in my region. thanks shudder.
This film serves as a lesson in the effectiveness of subtlety. Definitely a worthwhile watch if you were a fan of The Blair Witch Project.
I enjoyed the film but think it has the potential to be more than it is. A little confused about the amazing reviews on here. Nothing really happens... although on the plus its like watching a real documentary.