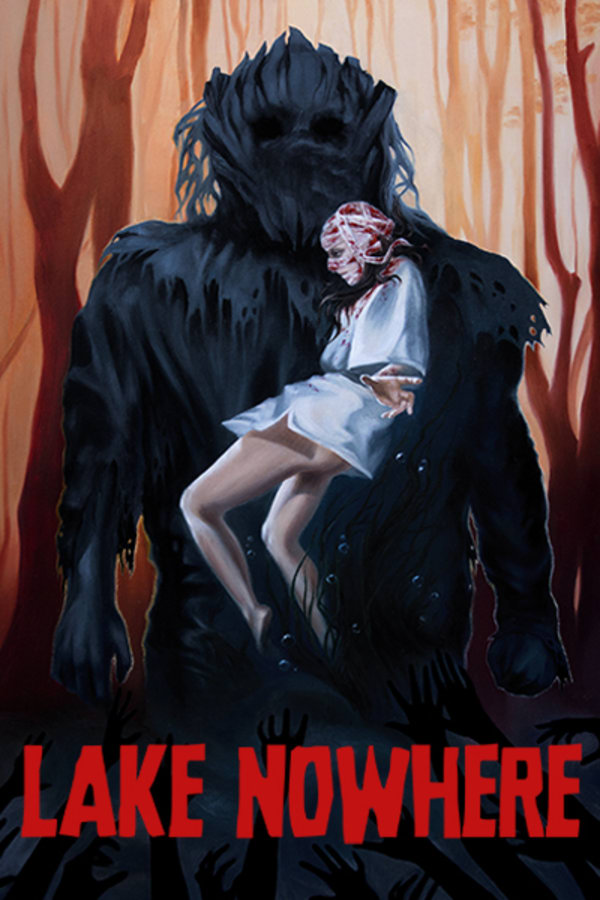 Lake Nowhere
Directed by Christopher Phelps, Maxim Van Soy
When a group of friends arrive at a desolate lakeside cabin, they are stalked and murdered by a Masked Maniac, whose lust for blood transcends our world. This age-old tale of senseless slaughter quickly spirals into the realm of supernatural horror and classic monster movies, as we learn the true power that lies within LAKE NOWHERE. Produced on a miniscule budget, this utterly weird, lo-fi horror show is one of the best slasher homages (complete with faux trailers) horror fans are likely to find. Contains violence and gore.
In this lo-fi homage, a group of friends are stalked and murdered by a supernatural Masked Maniac.
Cast: Wray Villanova, Laura Hajek, Nathan Andrew Wright, Melody Kology, Charles Gaskins, Oscar Allen
Member Reviews
Ending was kinda WTF but overall some fun cheese!
old school dont mine school this wasnt scary , i seen scary one in the 1980,. i got bored that 51 minutes of life i'll never get back
It was a pretty decent movie save for one huge hole in the plot. Seriously, this hole had both boyfriend and I scratching our heads . It was slightly rectified though but still didn't make complete sense. Overall, it was definitely worth the watch and the ending was pretty cool.
Good one. I'm a child of the 60's, grew up in the 70's and 80's. Hits the nostalgia nerve pretty much on the head. Not the story, but the style, reminds me of films like I Spit on Your Grave... washout, shaky, imperfect, dragging sound etc. well worth an hour.