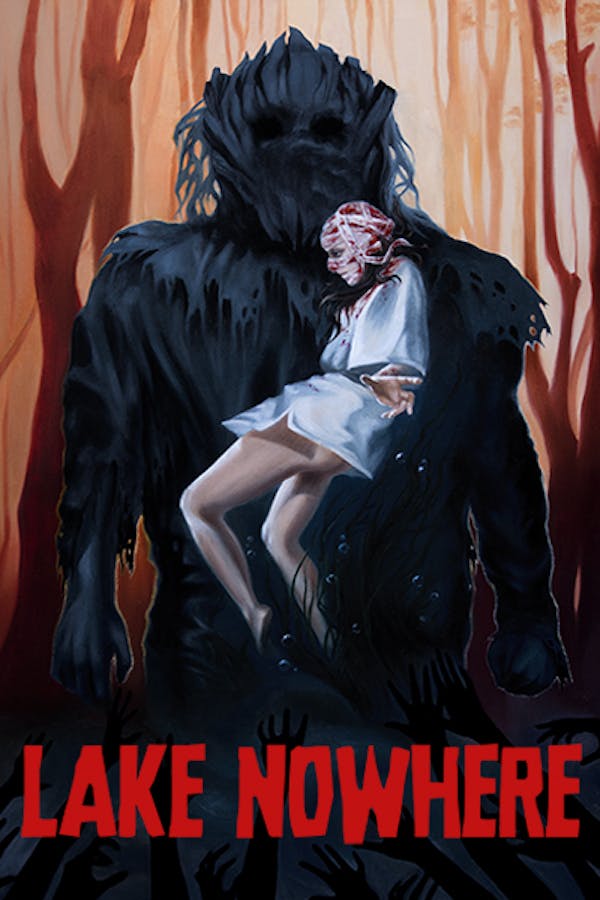 Lake Nowhere
Directed by Christopher Phelps, Maxim Van Soy
When a group of friends arrive at a desolate lakeside cabin, they are stalked and murdered by a Masked Maniac, whose lust for blood transcends our world. This age-old tale of senseless slaughter quickly spirals into the realm of supernatural horror and classic monster movies, as we learn the true power that lies within LAKE NOWHERE. Produced on a miniscule budget, this utterly weird, lo-fi horror show is one of the best slasher homages (complete with faux trailers) horror fans are likely to find. Contains violence and gore.
In this lo-fi homage, a group of friends are stalked and murdered by a supernatural Masked Maniac.
Cast: Wray Villanova, Laura Hajek, Nathan Andrew Wright, Melody Kology, Charles Gaskins, Oscar Allen
Member Reviews
Made it about 6 minutes in. 👎
Not sure what to make of this low budget retro-style gore flick.
Smart slasher story. Movie pays homage to great slasher films of old. The ending was great, kills were cool. A movie made in 2015 felt like it was the 70's/80's all over again.