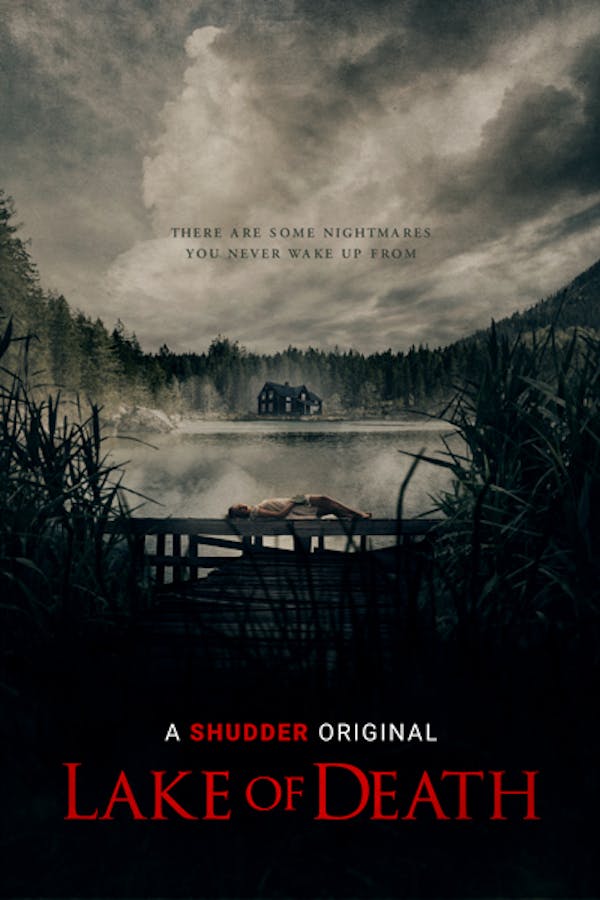 Lake of Death
Directed by Nini Bull Robsahm
A year after her twin brother mysteriously dies, Lillian and her friends head to the old family cabin to say their goodbyes. But soon after they arrive, eerie and gruesome events begin to occur. As the lines between reality and Lillian's nightmares blur, she must fight both an external and internal struggle to stay alive. Is a horrific local legend becoming reality, or is the real enemy among them? A SHUDDER ORIGINAL
A year after her brother's death, a young woman has terrifying encounters at the family cabin.
Cast: Iben Akerlie, Jacob Andersen Schoyen, Jonathan Harboe, Sophia Lie, Elias Munk
Member Reviews
Nope you hurt the dog! Fuck all that! Stupid movie hate you!
If this is supposed to give me an idea as to what Norwegians consider to be horror then I am not going to waste my time watching another movie filmed there in the future. The main character was so awful that I felt like she had zero emotions whatsoever until the movie started a little after one hour had passed. It was a huge waste of time just to state the incest loving brother wasn't dead and hiding deep in the basement the whole time, and maybe, just maybe the house, or lake, or both are haunted.
It's okay. Not scary not completely boring. Somewhat interesting