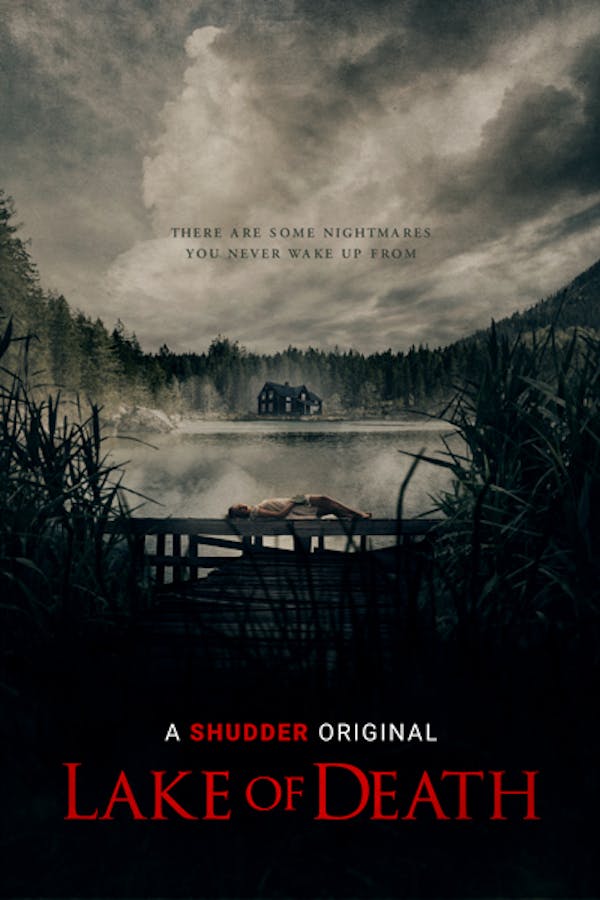 Lake of Death
Directed by Nini Bull Robsahm
A year after her twin brother mysteriously dies, Lillian and her friends head to the old family cabin to say their goodbyes. But soon after they arrive, eerie and gruesome events begin to occur. As the lines between reality and Lillian's nightmares blur, she must fight both an external and internal struggle to stay alive. Is a horrific local legend becoming reality, or is the real enemy among them? A SHUDDER ORIGINAL
A year after her brother's death, a young woman has terrifying encounters at the family cabin.
Cast: Iben Akerlie, Jacob Andersen Schoyen, Jonathan Harboe, Sophia Lie, Elias Munk
Member Reviews
Meh. The 1958 version of this film is so much better and is available here. Lots of pointless dialogue mentions of American horror films instead of creative homage.
And the moral of the story is, 'don't nail your sister'
Very creepy. For a lead who barely spoke in movie, the attention was on her every scene she was in. I enjoyed it.
Super slow, doesn't really pay off, and not much horror. But it's not terrible. Throw it on if you're bored. Who knows, maybe you'll like it more than I did.
I'm not entirely sure what I just watched. I am left more confused than anything else