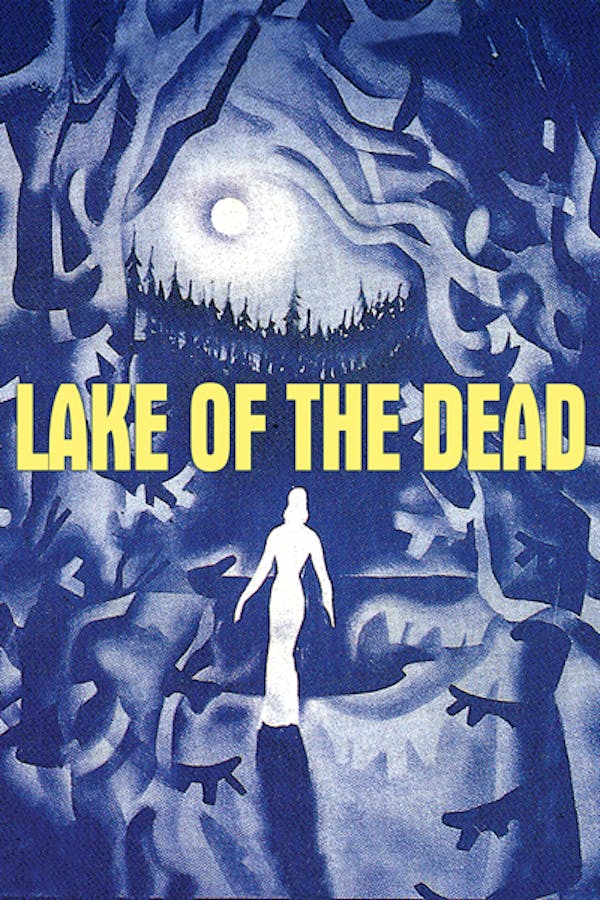 Lake of the Dead
Directed by Kåre Bergstrøm
A group of friends (author Bernhard, his wife Sonja, psychoanalyst Kai, magazine editor Gabriel, lawyer Harald Gran and his fiancée Liljan) venture into the Osterdal forests to join Liljan's brother Bjørn at his remote cabin. Liljan's suspicion that her brother is in danger are confirmed when they arrive to find his dog dead and no sign of him. The gang is spooked further by a legend associated with the cabin: that a man who lived there once killed his sister and her lover and then drowned himself in the lake. Since then, it is said that anyone who stays in the cabin will be driven to the same fate.
A group of friends ventures into the forest to join their friend Bjørn at his remote cabin. They arrive to find his dog dead and no sign of him.
Cast: Erling Lindahl, Bjørg Engh, Henny Moan, André Bjerke, Per Lillo-Stenberg
Member Reviews
A special film. A brief sojourn, eerie and equivocal; laden with symbolism, tension, and atmosphere to spare.
If The Evil Dead had been released 23 years earlier in Norway, it would have looked like this.
5/5 Liked the mystery portrayed here. Beautiful black and white cinematography.
Good little atmospheric creeper.
More of an occasionally scary, atmospheric puzzle of a film, with echoes of both Ingmar Bergman and Conan-Doyle's "The Hound of the Baskervilles" (with an apparent ghost filling in for the spectral dog). There is a supernatural or paranormal element to the film, but it's not what you first think it is. Some of the night scenes are downright hair-raising. I liked it, but it may not be for modern horror fans who expect things to a more obvious approach.