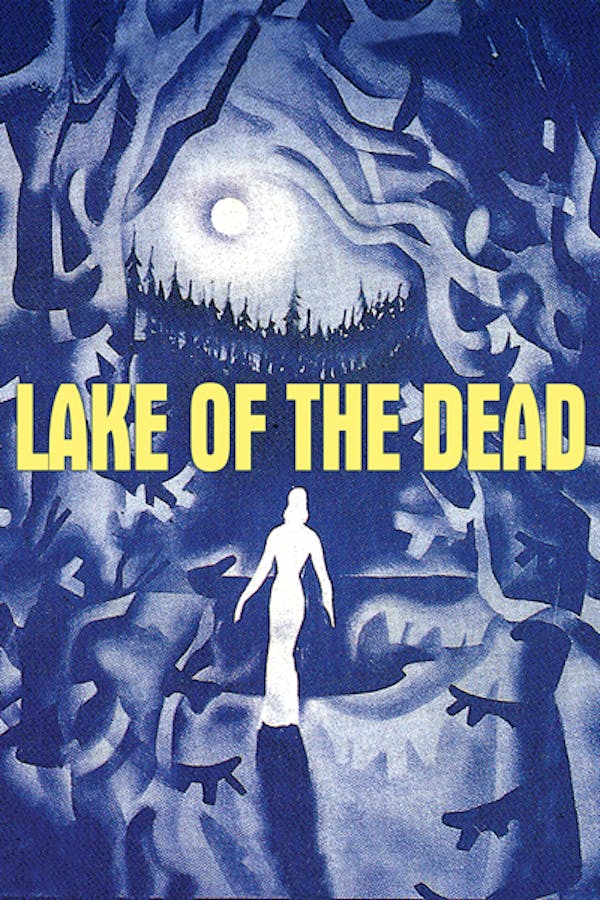 Lake of the Dead
Directed by Kåre Bergstrøm
A group of friends (author Bernhard, his wife Sonja, psychoanalyst Kai, magazine editor Gabriel, lawyer Harald Gran and his fiancée Liljan) venture into the Osterdal forests to join Liljan's brother Bjørn at his remote cabin. Liljan's suspicion that her brother is in danger are confirmed when they arrive to find his dog dead and no sign of him. The gang is spooked further by a legend associated with the cabin: that a man who lived there once killed his sister and her lover and then drowned himself in the lake. Since then, it is said that anyone who stays in the cabin will be driven to the same fate.
A group of friends ventures into the forest to join their friend Bjørn at his remote cabin. They arrive to find his dog dead and no sign of him.
Cast: Erling Lindahl, Bjørg Engh, Henny Moan, André Bjerke, Per Lillo-Stenberg
Member Reviews
To ckdelay..you mentioned it was hard to tell nighttime in the film. I believe in Norway, during the summer, the sun can be out until after 10 or 11 pm. maybe longer so daylight lasts very long. other areas of the world have daylight past midnight. hope this helps. .
Pulptergeist in his review below me was also on the money so I'm giving it a 4 and hope the next reviewer goes to 3 for a 3.5. Definitely more mystery than horror, and I liked the sort of pop psychology that comes into play throughout the movie. The rural scenery is beautiful and it's shot well, but every time someone goes outside it's bright as daylight and I could never tell when it was supposed to be night.
Felt kinda hitchcocky, almost more of a mystery than a horror, but with some supernatural elements. Found it a bit dry, ironically, but it kept my interest. I think PhilipB was on the money with 3.5, so I'm giving it a 3 to balance his 4.
I liked it a lot. It's a must-see if you are into Scandinavian film and horror. It's not particularly scary, more of a film noir, but it's quite atmospheric.
It's from the '50s and it was good. Just be aware, it's subtitles so you may lose yourself a little, but it is good.