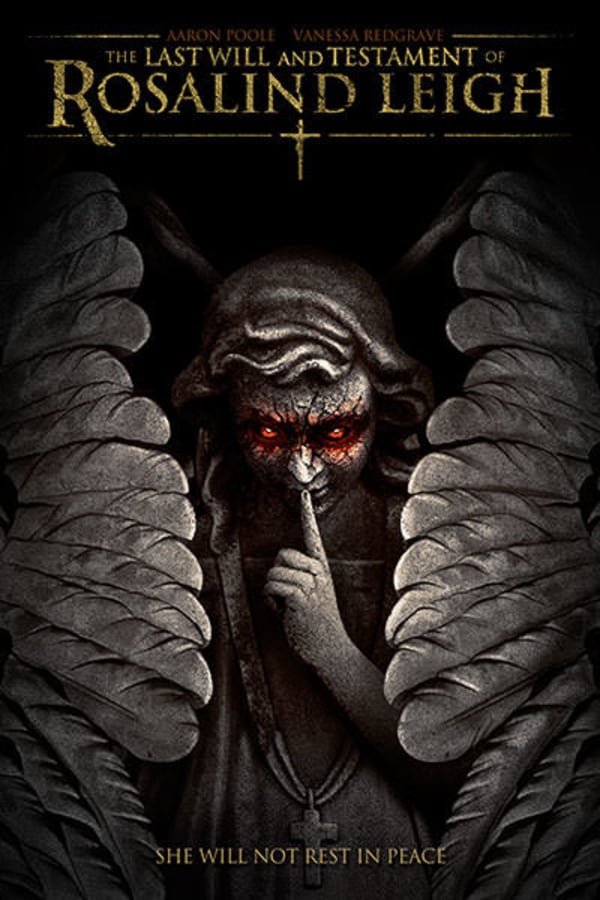 Last Will and Testament of Rosalind Leigh
Directed by Rodrigo Gudiño
A man becomes convinced his religious mother is trying to contact him from the dead in this subtle supernatural thriller from Rue Morgue Magazine founder Rodrigo Gudiño. After the mysterious death of reclusive Rosalind Leigh (Vanessa Redgrave), her estranged son, Leon, arrives at her house to take stock of his inheritance. But there's more to this house than dark corners and dusty antiques. Rosalind has left something behind, and it's been waiting for Leon. Now this force from beyond the grave will pursue him during a night of constantly increasing terror...
A man becomes convinced his religious mother is trying to contact him from the dead.
Cast: Aaron Poole, Vanessa Redfrave, Julian Richings
Member Reviews
As a fan of Rue Morgue magazine I went into this very excited and anticipating something truly creepy. It is not, just boring. The interesting concept describe by Rodrigo Gudiño in interviews never seemed to make it to the screen. We are left with a collection of some pretty shots but no real story to speak of, which being paired with acting that is bland at best made this a deeply tedious watch. Unless you really have some time you want to waste (or are a deeply dedicated Julian Richings fan) this is simply not worth viewing.
Shudder deleted my other review but I'll say it again! This movie is awful. The house is cool, but the tchotchke and bauble cluttered decor is wack. If your brother made this movie you could maybe say it was ok, but I don't know anyone involved in this film so I'm saying it stinks. My wife put this on and now we're getting a divorce.
Absolutely the worst movie I've seen all day. Maybe ever. House was cool but everything else was Awful. My wife picked this out and now I have to divorce her.
Saw this when it came out, and fell in love with the house the film is set in. The meticulous attention to detail and the well-crafted atmospheric creep brought to mind psycho-thrillers of the 70's like The Haunting of Julia, and Don't Look Now. A beautifully melancholy tale of grief and guilt, and the havoc they play on us.
I liked the visuals and atmosphere, though I found it a little boring at times.