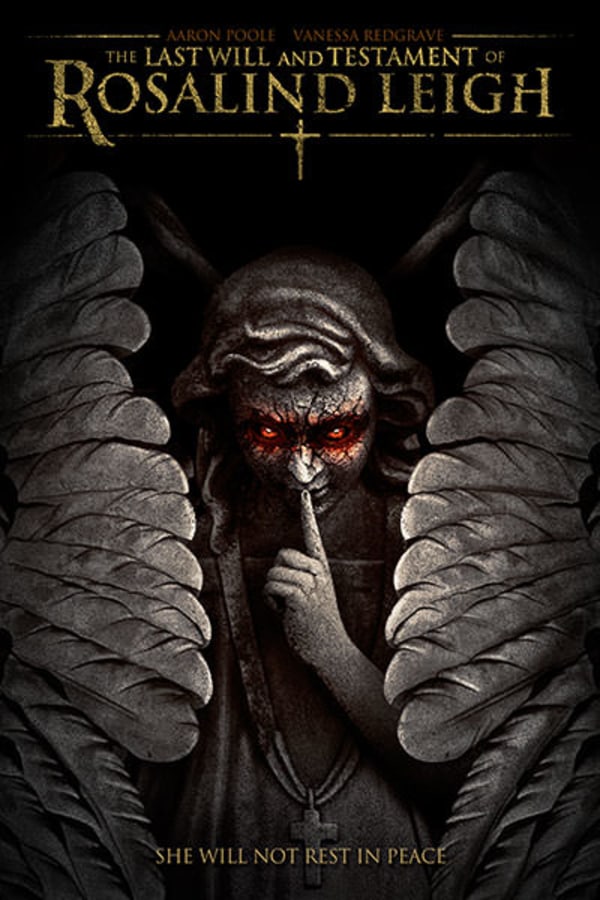 Last Will and Testament of Rosalind Leigh
Directed by Rodrigo Gudino
A man becomes convinced his religious mother is trying to contact him from the dead in this subtle supernatural thriller from Rue Morgue Magazine founder Rodrigo Gudiño. After the mysterious death of reclusive Rosalind Leigh (Vanessa Redgrave), her estranged son, Leon, arrives at her house to take stock of his inheritance. But there's more to this house than dark corners and dusty antiques. Rosalind has left something behind, and it's been waiting for Leon. Now this force from beyond the grave will pursue him during a night of constantly increasing terror...
A man becomes convinced his religious mother is trying to contact him from the dead.
Cast: Aaron Poole, Vanessa Redfrave, Julian Richings
Member Reviews
Great atmosphere and concept idea. Didn't feel like it did enough with all that, though. I also enjoyed the point it tried to make about loneliness and family, but I thought the way it delivered that message was handled in a rather obtuse and inelegant way. Just a lot of wasted potential all around. Also, they never should have shown the monster. Looked like doo doo.
Horror factor reset, this one right here. Before watching this it had been years since a movie made me truly experience the eerie kind of fear you can only experience while you're alone in the dark. It takes unpredictable paths into religion, human emotion, and loneliness can become when one's faith is perverted by doubt and loss. There are jump scares, foreboding quiet moments that make your toes point and the hairs on the back of your neck stand up. More importantly, it maintains an atmosphere of dread from start to end. You'll definitely be talking to your guardian angel after watching this. Albeit small on cast members' dialogue, this film requires the viewer to have, at the very least, a slither of intelligence and even less than that, a widened perspective of...well, heartache.
Everything...Great!, especially my favorite subject, Cinematography! 10 skulls!
This movie is more of a psychological ghost story. It deals with loss loneliness Faith religion, I think this movie would be better viewed with intellectual thought, yep it's a thinking horror, then discussing the ramifications of aging, loneliness is the key here and that can be terrifying in its own right. If you're looking for super scary and jump scares you're not going to find that here, but if you're looking for a mind scare then this would be a good choice.
i wish there was an option to give it no skull rating! This is absolute trash! why is this even on here? Christ i fell asleep about 15 times! I want to be shit scared watching a movie not put into fucking coma!!