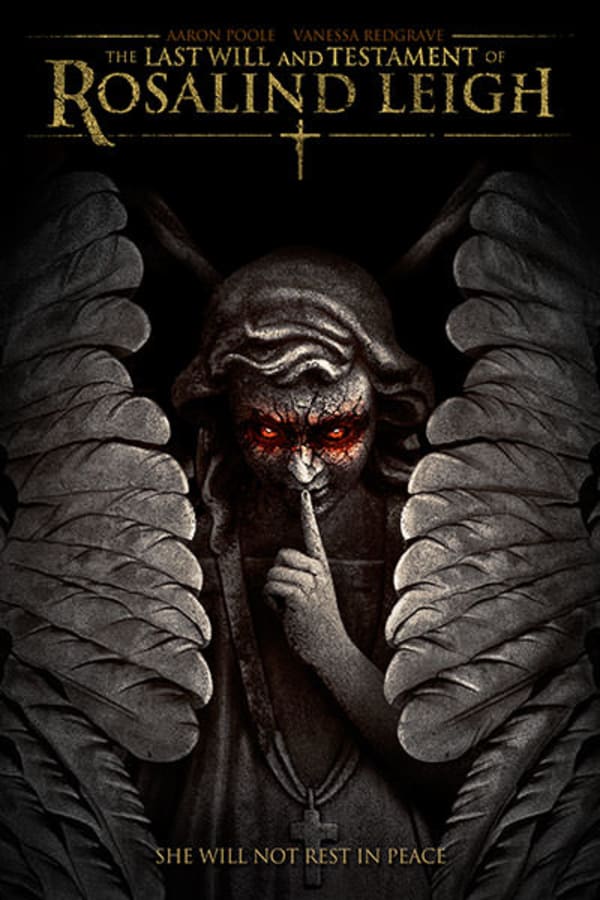 Last Will and Testament of Rosalind Leigh
Directed by Rodrigo Gudino
A man becomes convinced his religious mother is trying to contact him from the dead in this subtle supernatural thriller from Rue Morgue Magazine founder Rodrigo Gudiño. After the mysterious death of reclusive Rosalind Leigh (Vanessa Redgrave), her estranged son, Leon, arrives at her house to take stock of his inheritance. But there's more to this house than dark corners and dusty antiques. Rosalind has left something behind, and it's been waiting for Leon. Now this force from beyond the grave will pursue him during a night of constantly increasing terror...
A man becomes convinced his religious mother is trying to contact him from the dead.
Cast: Aaron Poole, Vanessa Redfrave, Julian Richings
Member Reviews
set design and dressing is phenomenal. beautiful to look at and has some interesting scary visuals. this one is a really cool demonstration of "if you believe then it's real," applied to Christianity.
Good creepy atmosphere, not a lot of range permitted the lead actor, could have accommodated some more supernatural weirdness earlier on and maybe more of a crescendo of an ending. Overall a nice, serious horror movie, left me wanting to know more, but maybe in a pleasing mysterious way rather than a disappointing way.
Eh. Eh. It was slow, and had very little plot movement, no major climax, it's just very flat line. Even on a horror scale this rates low, you don't know a whole lot about the characters, you really don't learn more about them. You can see where they tried to put a plot together, but it's just not great. Not the worst movie I've seen, but wouldn't recommend it or rewatch it
Pretty fun. I started watching it once, got bored and stopped. When I actually saw it all the way through I had a good time. It went to some places I did not expect. Not a great movie but not a waste of time either.