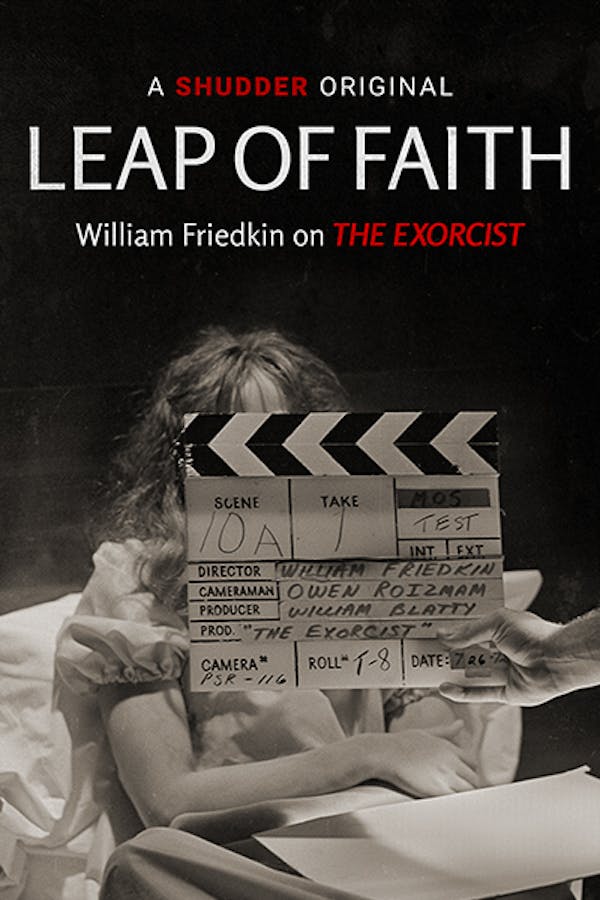 Leap of Faith: William Friedkin on The Exorcist
Directed by Alexandre O. Philippe
A lyrical and spiritual cinematic essay on The Exorcist, Leap of Faith explores the uncharted depths of William Friedkin's mind's eye, the nuances of his filmmaking process, and the mysteries of faith and fate that have shaped his life and filmography as told by the man himself. The film marks the sixth feature documentary from Alexandre O. Philippe (78/52, Memory: The Origins of Alien), continuing his thoughtful analysis of iconic genre films. A SHUDDER ORIGINAL.
In a striking documentary, William Friedkin explores the inspirations, production and legacy of THE EXORCIST.
Cast: William Friedkin
Member Reviews
makes me want to be at that Zen garden in Kyoto. and I like how he tells the story of rejecting his friends music score and they never speak again. He seems like a brilliant man. Id love to have coffee with him.
What an excellent recollection of the creation of one of the greatest horror films of all times. William Friedkin answers and explains a great many questions I had about The Exorcist. The most in depth look at this brilliant film I've ever scene.
I've watched this documentary more times than I've seen The Exorcist (which is at least 6 times). This doc is hypnotically fascinating. The nuances of the music and the artwork, the little things like the nuns walking, and the lighting, and the children... all told with such a surreal yet precise voice. It's like being witness to all the most magical parts that made the stellar creation The Exorcist. Friedkin is compelling. And Philippe did a masterful job at showing him to us.