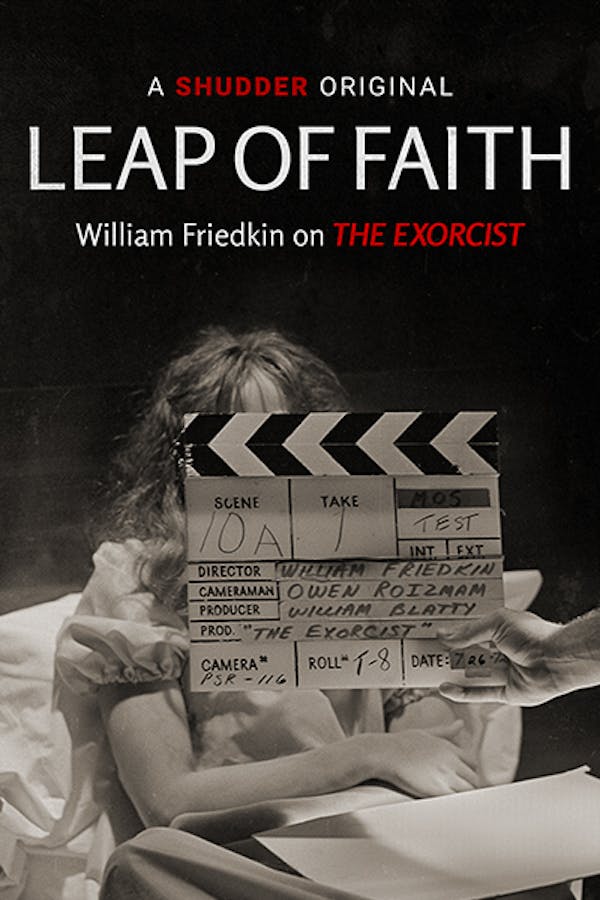 Leap of Faith: William Friedkin on The Exorcist
Directed by Alexandre O. Philippe
A lyrical and spiritual cinematic essay on The Exorcist, Leap of Faith explores the uncharted depths of William Friedkin's mind's eye, the nuances of his filmmaking process, and the mysteries of faith and fate that have shaped his life and filmography as told by the man himself. The film marks the sixth feature documentary from Alexandre O. Philippe (78/52, Memory: The Origins of Alien), continuing his thoughtful analysis of iconic genre films. A SHUDDER ORIGINAL.
In a striking documentary, William Friedkin explores the inspirations, production and legacy of THE EXORCIST.
Cast: William Friedkin
Member Reviews
Is this what you learn in film school? Seeing and hearing the thoughts and choices behind different scenes and movies is incredible. I could listen to William talk about movies all day. Excellent watch.
This is a absolute marvel of a documentary on William Friedkin. One of the best documentaries on the exorcist ever. I highly recommend this documentary to everyone.👍🎥😱😨😰🇨🇦.
A really beautiful looking documentary about one of the greatest films that was ever constructed. Friedkin is a really cultured film maker and his homages to older western art forms really made this film a joy for me...
You have to be a really big fan of The Exorcist, William Friedkin, or the art of directing to thoroughly enjoy this documentary. It is an inside look at the Making Of, but through the eyes of one person -- Friedkin -- who directed The Exorcist. At times I felt it would have been bolstered by hearing from other people involved in the creation of the movie, but it was nice to see the passion Friedkin still has decades later for filmmaking. It was also refreshing to hear him admit that there are certain aspects of the film even he can't analyze, it just "felt right" to put them in.