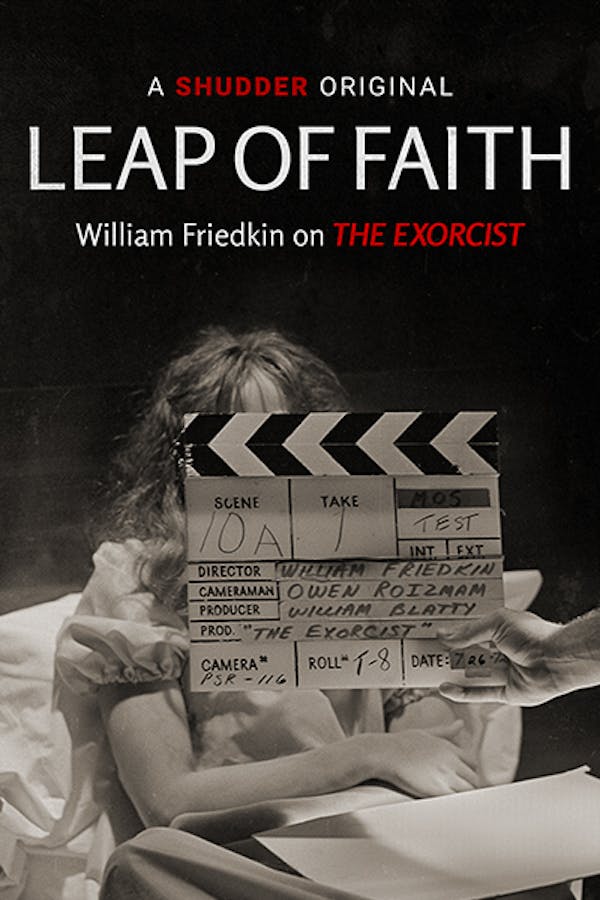 Leap of Faith: William Friedkin on The Exorcist
Directed by Alexandre O. Philippe
A lyrical and spiritual cinematic essay on The Exorcist, Leap of Faith explores the uncharted depths of William Friedkin's mind's eye, the nuances of his filmmaking process, and the mysteries of faith and fate that have shaped his life and filmography as told by the man himself. The film marks the sixth feature documentary from Alexandre O. Philippe (78/52, Memory: The Origins of Alien), continuing his thoughtful analysis of iconic genre films. A SHUDDER ORIGINAL.
In a striking documentary, William Friedkin explores the inspirations, production and legacy of THE EXORCIST.
Cast: William Friedkin
Member Reviews
Very interesting and in depth story about this movie. I must say though William Friedkin loves the sound of his voice. He is very proud of his work and has no problem letting you know. He did fail to talk about the injuries that Ellen Burstyn and Linda Blair sustained while filming this movie.
Good insight on what little things were added to the film just to give the audience more of that eerie feeling