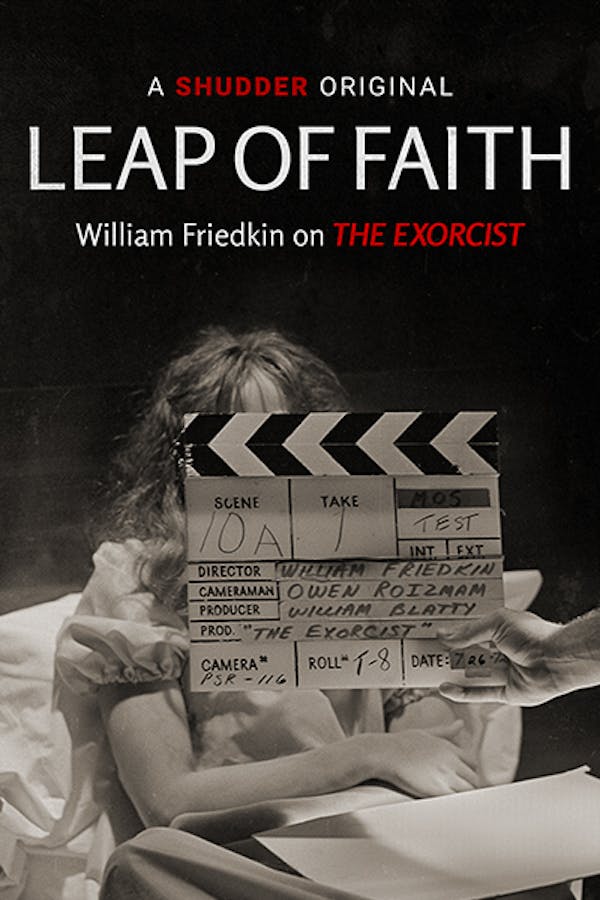 Leap of Faith: William Friedkin on The Exorcist
Directed by Alexandre O. Philippe
A lyrical and spiritual cinematic essay on The Exorcist, Leap of Faith explores the uncharted depths of William Friedkin's mind's eye, the nuances of his filmmaking process, and the mysteries of faith and fate that have shaped his life and filmography as told by the man himself. The film marks the sixth feature documentary from Alexandre O. Philippe (78/52, Memory: The Origins of Alien), continuing his thoughtful analysis of iconic genre films. A SHUDDER ORIGINAL.
In a striking documentary, William Friedkin explores the inspirations, production and legacy of THE EXORCIST.
Cast: William Friedkin
Member Reviews
A very well made and informative documentary about the classic film staged as a conversation between you and the man himself, Leap of Faith is easy viewing in it's simplicity yet stealthily complex, much like The Exorcist itself. Fans will undoubtedly appreciate the discussion of the film's many themes, it's inspirations in cinema, art, and music; and the thoughts and views of Friedkin.
I think if you like deep analysis of films and long monologues you would love this. I personally don't but it's well made and still interesting to see the directors point of view.
Very interesting and well done.
A must see documentary for any fan of The Exorcist.