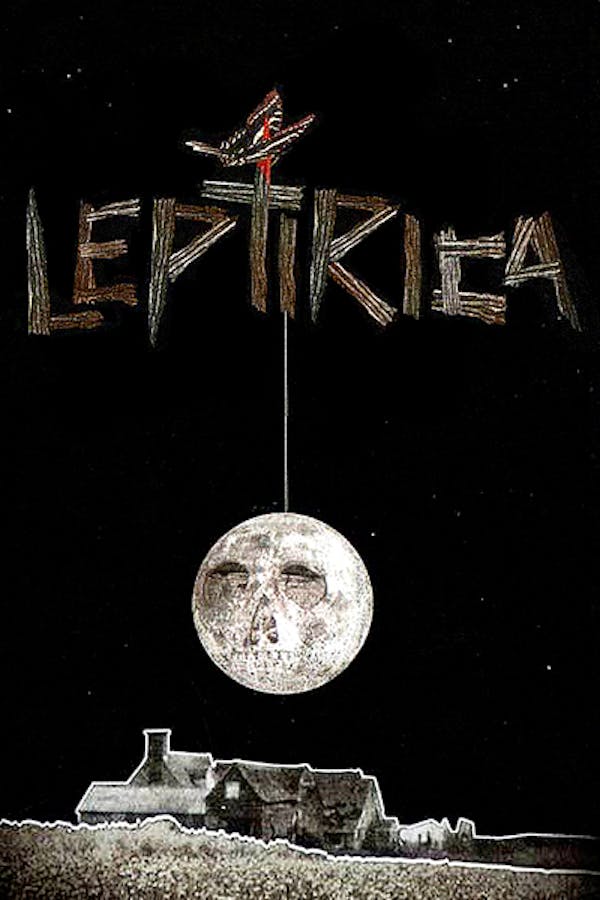 Leptirica
Directed by Djordje Kadijevic
Based loosely on Milovan Glišić's classic 1880 Serbian vampire story After Ninety Years, Djordje Kadijevic's adaptation is a subversive, darkly erotic take on the pastoral tale of a group of rural villagers beset upon by the infamous vampire Sava Savanovic, who has killed all the local millers in succession, leaving an opening for young Strahinja, who is desperate for a way to win approval to marry the beautiful daughter of the village's wealthiest landowner. But is he prepared for the deadly secret of the She-Butterfly? Kadijevic takes dramatic license with the original story but retains the hypnotic day-to-day of a remote village steeped in superstition and boredom.
A group of rural villagers is beset upon by the infamous vampire Sava Savanovic, who has taken up residence in their local flour mill.
Cast: Mirjana Nikolic, Petar Bozovic, Slobodan 'Cica' Perovic, Vasja Stankovic, Aleksandar Stojkovic
Member Reviews
pretty cool, ngl. i love the vampire visuals towards the end. the fangs are very cool. i prefer this nosferatu-type fang to the usual two canines that most movies do.
Not the worst sort of thing out there by far, but really not good anymore, if indeed it ever even was good once at some point at all. It would have been interesting to see what the minds behind this movie might have made if they'd have had a bigger budget and modern special effects. As far as I'm concerned, this movie is practically a form of vintage/historical-interest piece now.. a curio, a relic.. not a 'horror movie' in the modern sense of the term.
Here, vampires do not turn into bats and are not afraid of sunlight. But, on the other hand, the symbol of the transmission of evil is a butterfly that flies out of the coffin after an aspen stake is stuck in it. Sava Savanović is one of the first known cases of a Serbian folk belief in vampires. The film was shot in the village of Zelinje near Zvornik, where the famous mill is still located.
Quite possibly includes the most epic piggyback ride you'll ever witness in a foreign vampire movie. That's all I got.
Setting aside that I have not read the book this is based on and I do not know the local lore of the world where this made for TV movie was created, it does a good job of being self-contained in terms of the mythos. The acting ranges from weak to good, the effects were good, and the comedy parts were funny.