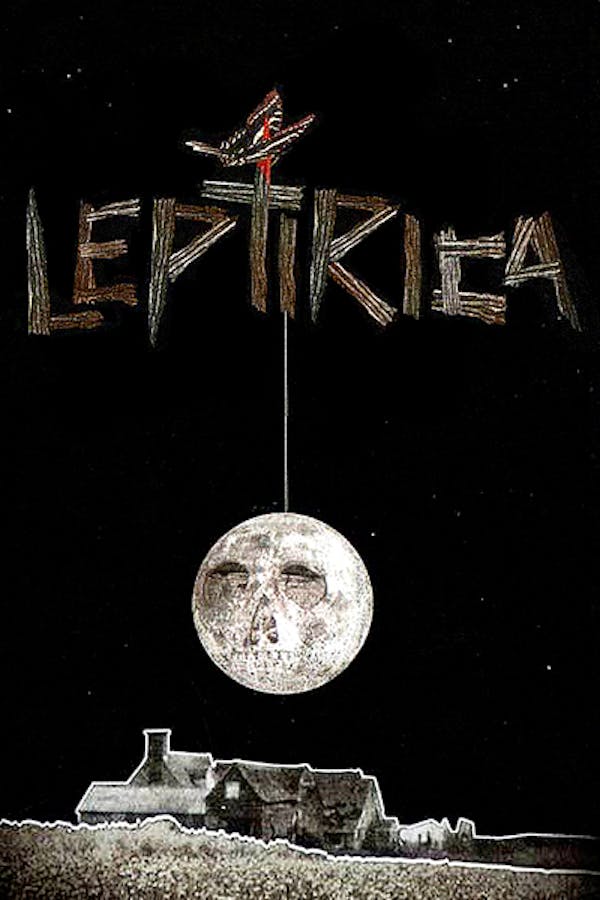 Leptirica
Directed by Djordje Kadijevic
Based loosely on Milovan Glišić's classic 1880 Serbian vampire story After Ninety Years, Djordje Kadijevic's adaptation is a subversive, darkly erotic take on the pastoral tale of a group of rural villagers beset upon by the infamous vampire Sava Savanovic, who has killed all the local millers in succession, leaving an opening for young Strahinja, who is desperate for a way to win approval to marry the beautiful daughter of the village's wealthiest landowner. But is he prepared for the deadly secret of the She-Butterfly? Kadijevic takes dramatic license with the original story but retains the hypnotic day-to-day of a remote village steeped in superstition and boredom.
A group of rural villagers is beset upon by the infamous vampire Sava Savanovic, who has taken up residence in their local flour mill.
Cast: Mirjana Nikolic, Petar Bozovic, Slobodan 'Cica' Perovic, Vasja Stankovic, Aleksandar Stojkovic
Member Reviews
This is a very curious relic: an early 1970s Serbian made-for-TV film from long-lost Yugoslavia. It is probably the most folkloric of all of the folk horror films that have shown up on Shudder this month. Basically, there's a kind of vampire, and he's haunting a flour mill and preying on the millers there. This is a big problem for the local peasants and their local Orthodox priest because they're running out of bread. There's a lot of broad slapstick humor---a LOT--in between the scary parts and a vampire unlike any you've seen before. There's also a peasant romantic subplot and probably some communist censor mandated commentary on the evils of capitalist social classes. I guess I liked this, but it is a weird Frankenstein monster of a film definitely.
Rather fun allegory, of sorts. Nice blend of light-hearted goofiness and scary hauntings. As a bread enthusiast, this film had extra layers of suspense for me.
Just a bunch of bread-lovers doing what they can to keep the mill grinding.
I enjoyed the folksy tale. Found the villagers amusing and the story good.
This is an excellent folk tale movie. It is what I might picture something the peasants from the beginning of Dracula to have gone through. The soundtrack is equally folky and helps to capture the slavic culture of the film. I also loved the howling throughout. Pretty haunting, and organic sounding. Something like a howler monkey or a loon. Very fun.