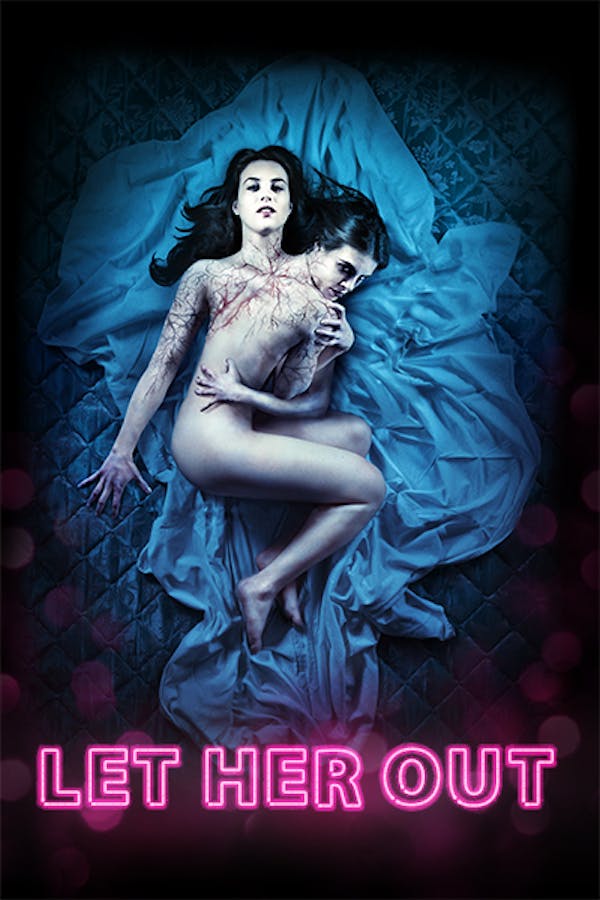 Let Her Out
Directed by Cody Calahan
LET HER OUT follows Helen, a bike courier who suffers a traumatic accident. As she recovers, she begins to experience strange episodic-black outs, hallucinations, and night terrors-that lead her to discover that she has a tumor, a benign growth that is the remnants of a "vanishing twin" absorbed in utero. Over time, the tumor manifests itself as the dark and demented version of a stranger. As Helen's emotional and psychological state begins to deteriorate further and further, she begins to act out in psychotic episodes that are influenced by her evil twin - making her a danger to herself and her best friend, Molly.
After Helen suffers a traumatic accident, she begins suffer symptoms of possession.
Cast: Alanna LeVierge, Nina Kiri, Adam Christie
Member Reviews
Had the potential and the storyline to be actually pretty great, but sadly it missed out. I will say, the makeup and gore were well done! Watching this on a Monday night at 1 am with nothing better to do, just about sums up the expectations you should have going in. It was decent, but that's about it.
This is one of the worst films I've seen in a really long time. I really disliked it. Terrible acting, dark and incoherent directing. The relationship between the two leads was wholly unbelievable (with the friend ultimately being over-the-top rude and dismissive or completely devoted. And we don't get to know the main character very well, so when she starts having split personality, it's hard to tell the difference. On the plus side, the transformation sequence towards the end was pulled off really well. But too little too late.
This was actually a really good horror movie. Would recommend
The cinematography of this film is definitely it's strongest asset, and overall I think I would recommend this film to others. It definitely has it's fair share of problems; the dialogue is clunky in places, some of the earlier scares are painfully predictable, and some of the character choices were clearly only made to add conflict, not really making much sense. The soundtrack irritated me at first, but it does get less obnoxious through the rest of the movie. While not entirely original (what is?), the story is unique enough to warrant the film's existence. I wouldn't say the movie gets to torture porn territory, but it certainly has it's fair share of gore; which made me physically squirm while watching. Movies very rarely have that effect on me. It's definitely flawed, but still worth a watch.