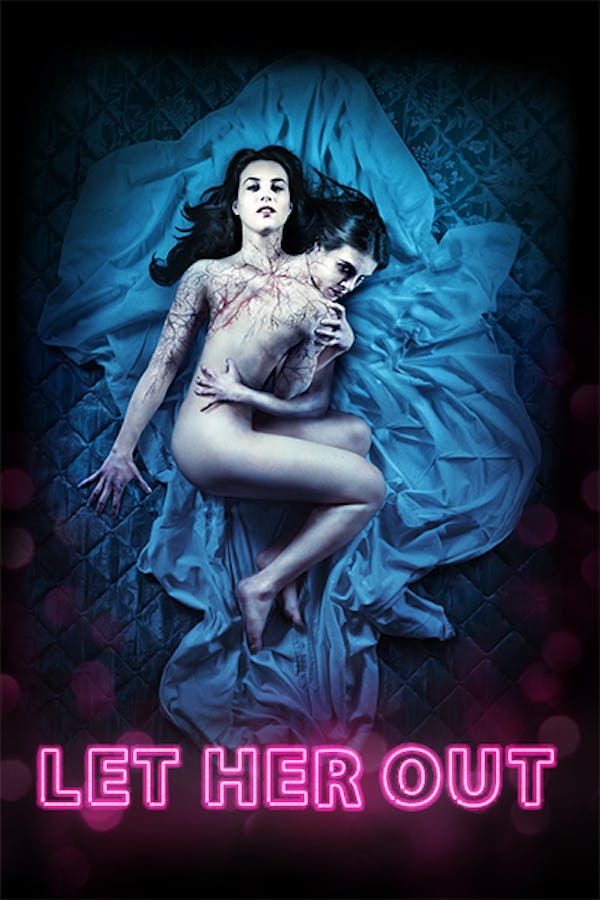 Let Her Out
Directed by Cody Calahan
LET HER OUT follows Helen, a bike courier who suffers a traumatic accident. As she recovers, she begins to experience strange episodic-black outs, hallucinations, and night terrors-that lead her to discover that she has a tumor, a benign growth that is the remnants of a "vanishing twin" absorbed in utero. Over time, the tumor manifests itself as the dark and demented version of a stranger. As Helen's emotional and psychological state begins to deteriorate further and further, she begins to act out in psychotic episodes that are influenced by her evil twin - making her a danger to herself and her best friend, Molly.
After Helen suffers a traumatic accident, she begins suffer symptoms of possession.
Cast: Alanna LeVierge, Nina Kiri, Adam Christie
Member Reviews
was alright and gave me something to watch while ironing lol
no brainer movie, got to turn your IQ down to enjoy this, horrible actors. Plot could be okay, but I am too distracted about how dumb everything is to pay attention to the story. Stethoscope on skull is new, got to try that at work next time.
It was passable. Nice idea, some good creepy moments, plus a bit of gore if you like that.
I thought it was okay. The storyline is a bit tripped out but original so it's worth watching.
Kudos for Neon and that final scene Gross.! but i couldn't look away.