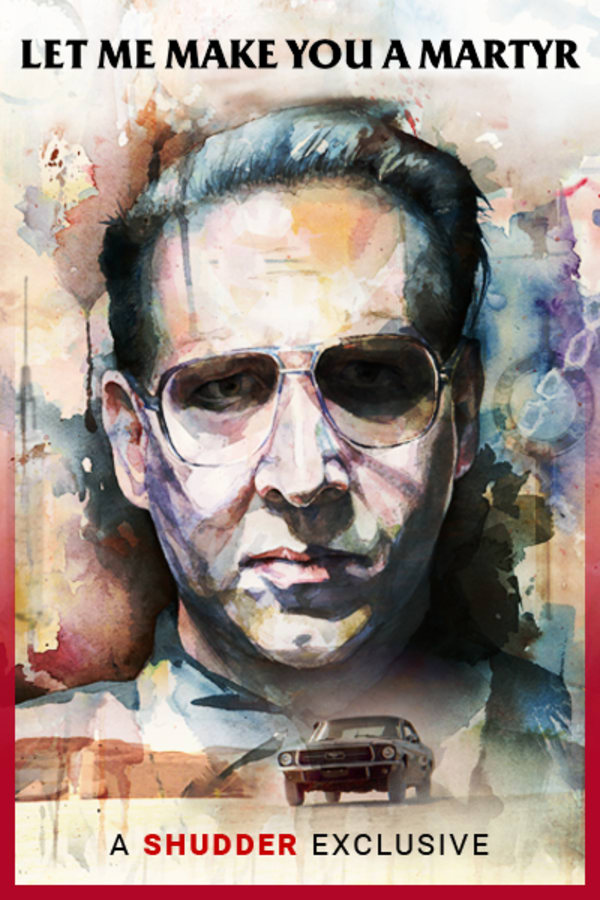 Let Me Make You A Martyr
Directed by Corey Asraf, John Swab
In this brutal, complex thriller, two adopted siblings named Drew and Junebug fall in love and decide to take revenge on their abusive father, a crime boss whose power hinges on his drug trade. But when dear old Dad catches wind of their plans, he hires a vicious hitman (brilliantly played by Marilyn Manson) to put the kibosh on the kiddies' scheme. Corey Asraf and John Swab's seriously scary slog through a depraved criminal underworld is more deserving of insta-cult classic status than any movie we've seen all year. A SHUDDER EXCLUSIVE.
Two adopted siblings decide to get revenge on their abusive father in this brutal thriller.
Cast: Marilyn Manson, Mark Booner Junior, Sam Quartin
Member Reviews
Meh. I could've skipped it and wouldn't have missed anything.
I expected this to be horrible but it was definitely watchable. I think the acting was mediocre at times but overall good. Worth a watch or two.
I've had this one on my list for 2 years. I was extremely disappointed.
Not a horror film but really liked the dark tone.
It's not a horror film, it's a film about existentialism. The ending loops back to the beginning, and the entire "point" is wrapped up in one word at the end. It's definitely an art house film for thinkers. Wish Manson would do more film in roles that would allow him to go deep with the character; I don't think he had enough screen time to do that here.