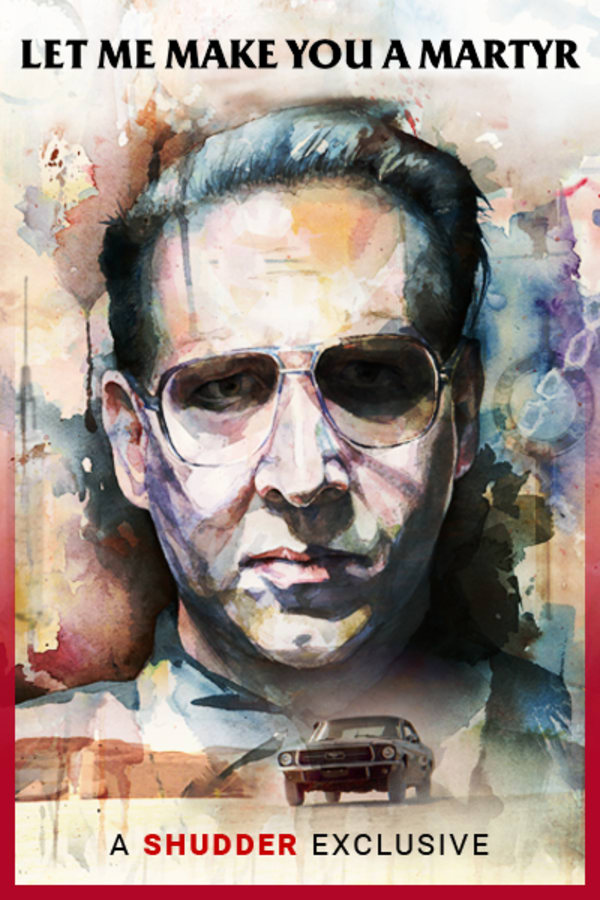 Let Me Make You A Martyr
Directed by Corey Asraf, John Swab
In this brutal, complex thriller, two adopted siblings named Drew and Junebug fall in love and decide to take revenge on their abusive father, a crime boss whose power hinges on his drug trade. But when dear old Dad catches wind of their plans, he hires a vicious hitman (brilliantly played by Marilyn Manson) to put the kibosh on the kiddies' scheme. Corey Asraf and John Swab's seriously scary slog through a depraved criminal underworld is more deserving of insta-cult classic status than any movie we've seen all year. A SHUDDER EXCLUSIVE.
Two adopted siblings decide to get revenge on their abusive father in this brutal thriller.
Cast: Marilyn Manson, Mark Booner Junior, Sam Quartin
Member Reviews
The only thing worse than this movie was the time i ate bad eggs and got food poisoning for three days.
Good movie, just lost track of the storyline and I had trouble following. The cast was good and it was great to see such a great job by Marilyn Manson.
good movie, probably the acting ive ever seen from Manson. great story line, ending could have been a little better but, great movie.
Yes! Bad ass intro song too ! 👍🏻
Love this noir metaphorical dark story